Interstate 8 roads now open after Tuesday's wind advisory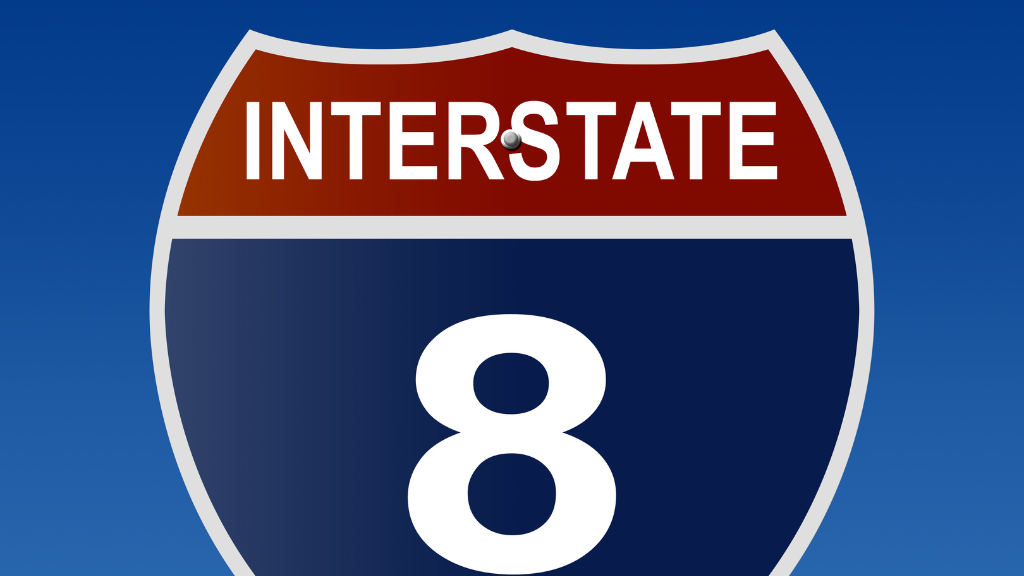 IMPERIAL COUNTY, Calif. (KYMA, KECY) - After closing down Interstate 8 due to Tuesday's wind advisory, the California Highway Patrol says that the eastbound and westbound lanes on I-8 are now open.
CHP also said that I-8 closed down due to the two big rigs overturning just west of state route 98 on Tuesday as well.
However, CHP says that vehicles of all kinds, traveling westbound on I-8, will still need to take the Imperial Highway exit and go down the neighboring ramp to continue driving westbound.
In addition, all closure equipment will be left on the road in case CHP needs to close the road again.
KYMA will keep you updated on this breaking story.