Starting December with more clouds and cooler than normal temperatures
YUMA, Ariz. (KYMA, KECY-TV) - There was a 3.8 magnitude Earthquake shaking parts of Imperial County early this morning around 7:28 a.m. (PST).
The Earthquake was about 7.5 miles away from Ocotillo.
Today marks the first day of December and we are starting the month with cooler-than-normal temperatures with partly to mostly cloudy skies for the rest of tonight.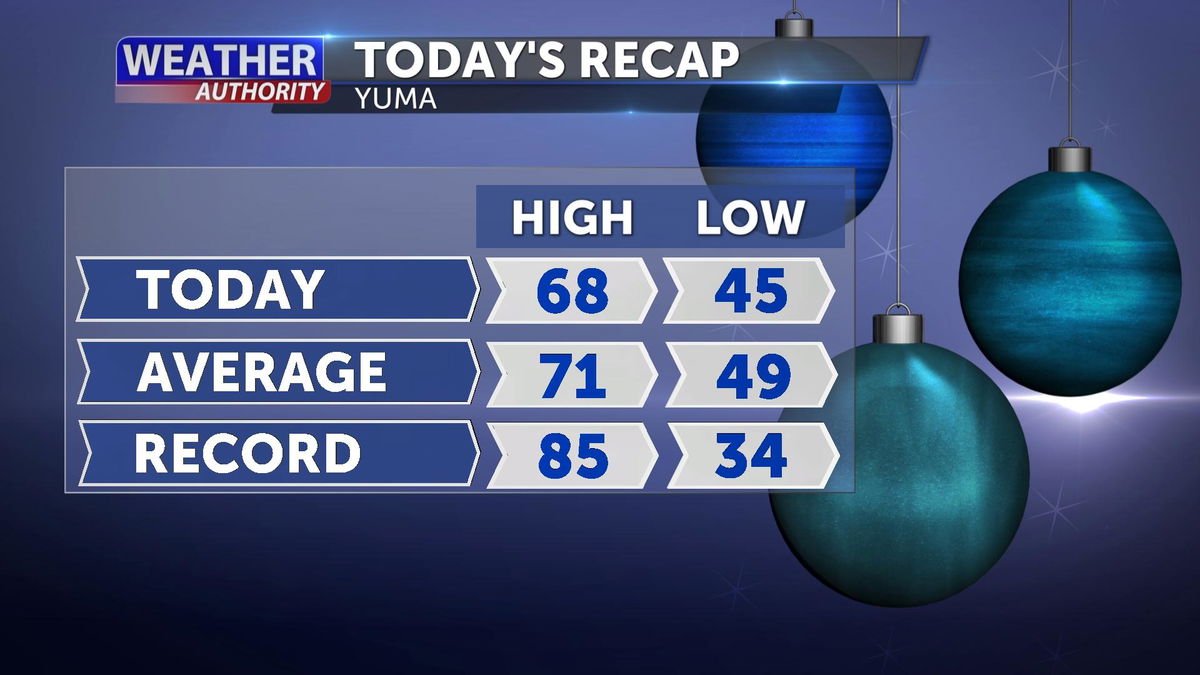 Strong westerly winds will start to arrive this evening with the strongest gusts of 40 MPH in Ocotillo.
Breezy conditions will impact other areas in Imperial and Yuma counties before winds calm down by early tomorrow morning.
With an active weather pattern starting to sweep through the region it will bring impacts with increased cloudiness, stronger winds, and slight rain chances for our upcoming weekend.
We can expect calmer, drier, and cooler weather conditions by early next week.