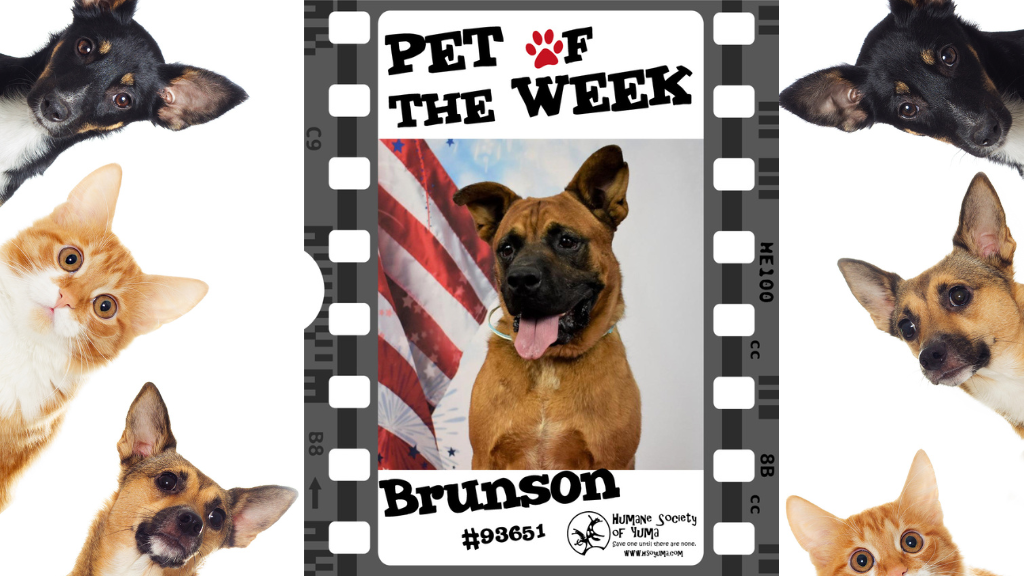 EDITOR'S NOTE: A previous version of this article included a video provided by the Humane Society of Yuma identifying an inmate. We have removed this video from this article as we do not want to identify any inmates in our video.
An adorable pup who loves people and watching Netflix
YUMA, Ariz. (KYMA, KECY-TV) - It's time to meet our Pet of the Week.
Brunson is a 4-year-old male shepherd mix who weighs 64 pounds.
Brunson has a lot of personality and walks great on a leash.
Brunson gets along with other dogs and doesn't care much for toys and is more focused on people.
He also loves any attention he can get and enjoys being scratched, petted and loved on.
Brunson enjoys laying in your lap and would make a perfect Netflix binge-watching buddy.
Come visit Brunson and all his furry friends at the Humane Society of Yuma (HSOY) located at 4050 S. Avenue 4 1/2 E, or call (928) 782-1621.
HSOY is open Monday through Saturday from 10 a.m. to 5 p.m. and Sundays from 12 p.m. to 4 p.m.
If you want to give Brunson or any animal at The Humane Society a good home you can contact or visit the Humane Society of Yuma today.