Memorial Day: Cooler than normal with some winds
YUMA, Ariz. (KYMA, KECY-TV) - It's a sunny and dry Memorial Day, where afternoon temperatures are trending cooler than normal.
Later tonight, temperatures will start to dip into the low 80s and upper 70s, making it cool night ahead.
Gustier winds will start to pick up this evening/tonight, where stronger westerly winds of 20 to 25 MPH with gusts as high as 35 MPH will be expected in Imperial County.
Yuma County areas will remain breezy with highest gusts expected at 20 MPH.
Stronger winds will be happening in the Southwest corner of Imperial County where highest gusts of 45 MPH is possible.
Patchy blowing dust will also be an impact if you are traveling west along I-8 and I-10 between 8-10 pm tonight.
Breezy conditions will linger into Tuesday afternoon with stronger winds picking back up during the evening and nighttime hours again.
The Imperial County APCD has issued an Air Quality Alert for Imperial County Tuesday afternoon/evening due to increased particulate matter from blowing dust.
By the middle to the latter half of the week, a cooling trend is anticipated, where highs across the Desert Southwest will top the upper 80s and low 90s.
A warming trend will arrive for the weekend, where highs will return to our seasonal average.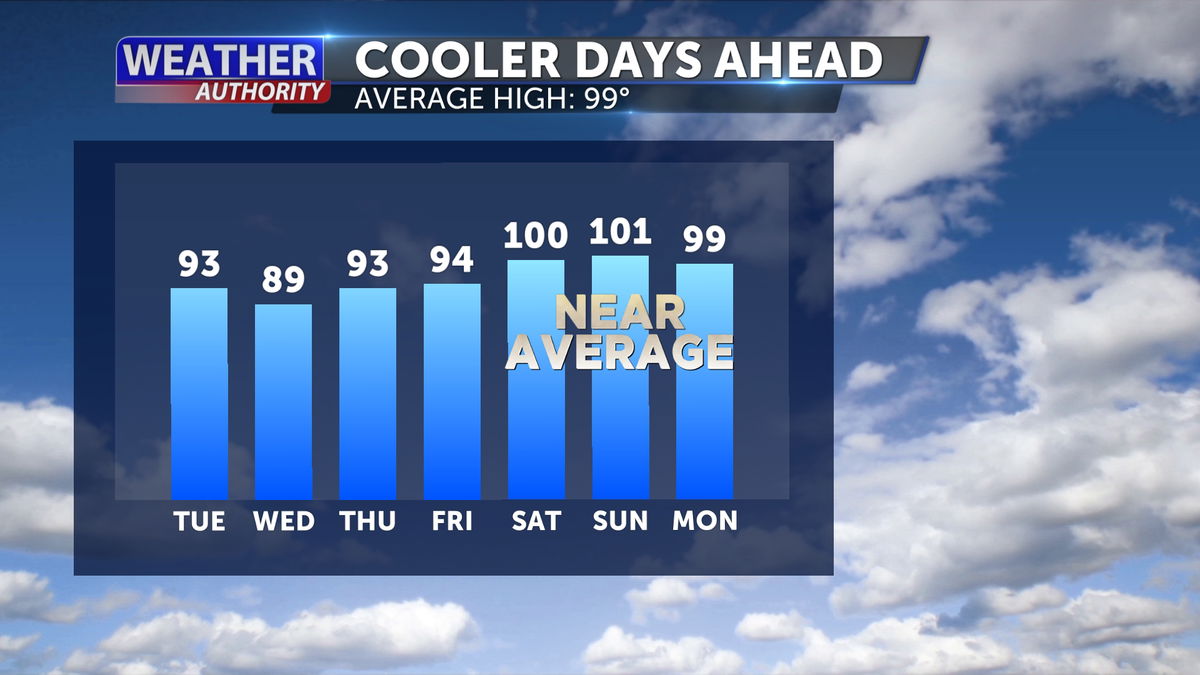 Ongoing water releases from Painted Rock Dam have decreased to the point that now the gauges along the Gila River near Dateland as well as near Dome/Yuma have fallen 1.5-2 feet below action stage.
Flood Warning along the Gila River between Painted Rock Dam and the Colorado River still remain in place through at least May 30.