Arizona Rep. Grijalva responds to reinstated 'Remain in Mexico' policy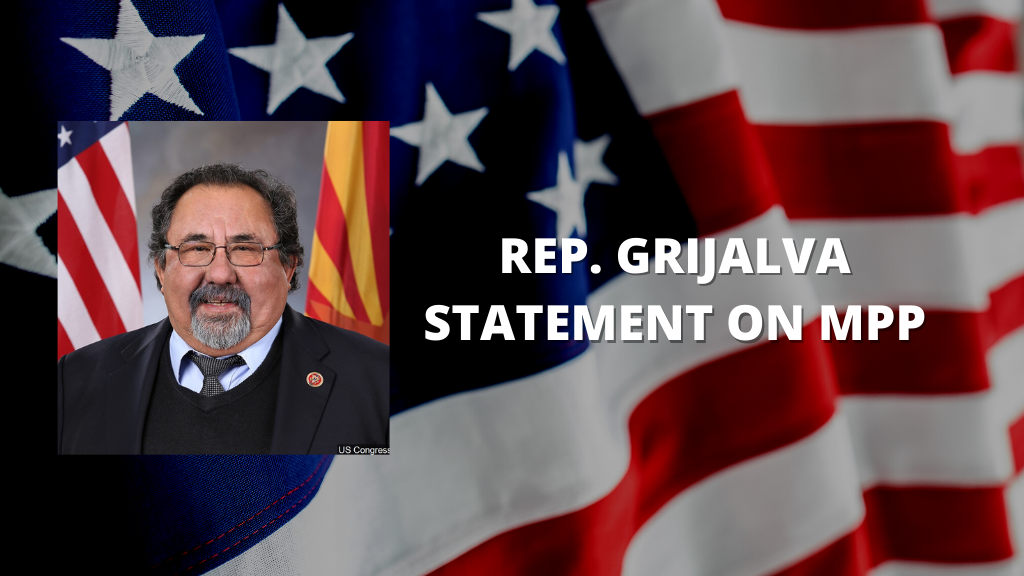 Arizona Rep wants policy to end
WASHINGTON, D.C. (KYMA, KECY) - President Biden recently announced the reinstatement of the 'Remain in Mexico' policy, which Representative Raúl M. Grijalva (D-AZ) responded to in a statement.
"While the federal courts have mandated the reimplementation of this inhumane and illegal policy, the Biden administration must end the MPP as soon as possible and restore the United States' legal obligations to asylum-seekers," began Rep Grijalva's statement.
The policy, known as the more formal Migrant Protection Protocols (MPP), forces asylum-seeking persons to wait in Mexico until their hearings, which some say brings the individuals under more danger.
Over 1,500 kidnappings and other incidents have been reported regarding migrants who have been under the MPP policy.
"It's heartbreaking to continue to see the thousands of families and children subjected to violent crime and horrible conditions as they await for their date in court," continued Rep. Grijalva. "Migrants deserve to be treated with dignity, respect and due process."