Rep. Grijalva calls out Gov. Ducey for political theatre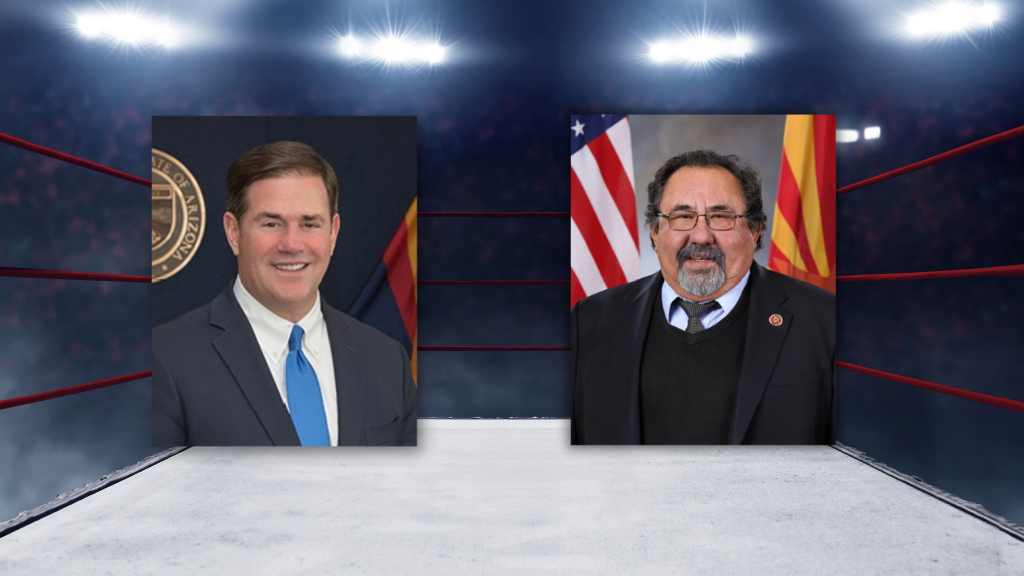 Claims governor was a 'willing cheerleader' to former President Trump
WASHINGTON, D.C. (KYMA, KECY) - Arizona Governor Doug Ducey released a letter coauthored by Texas Governor Greg Abbot on Thursday, in which they beg fellow states to "send all available law-enforcement resources to the border in defense of our sovereignty and territorial integrity."
In the letter, the two governors site examples of the disproportionate burden their respective states are currently experiencing, such as the state of Texas spending $3.5 billion during the last seven years to help secure its southern border.
However, Congressman Raúl M. Grijalva feels differently saying, "For four years, Gov. Ducey was Trump's willing cheerleader as the former president created a humanitarian crisis at the border, dismantled our legal asylum system, continued to militarize our border and engaged in rampant human rights abuses. Where was his outrage then?"
Since President Joe Biden took office, Gov. Abbott has deployed a thousand troopers from the Texas Department of Public Safety, along with hundreds of soldiers from the Texas National Guard.
Similarly, Gov. Ducey has deployed hundreds of soldiers from the Arizona National Guard to the border, utilizing troopers from the Arizona Department ofPublic Safety and other law enforcement partners as part of the Arizona Border Strike Force.
Despite these actions, Rep. Grijalva still expresses, "President Biden has taken real steps to manage the border, improve the intake and processing of asylum seekers, and designated federal funds to reimburse local stakeholders helping asylum seekers. If Gov. Ducey wanted to take real action, he'd stop his baseless political posturing, stop scapegoating asylum seekers and instead work with the Biden Administration to better manage the border."