Mexicali manhunt for triple murder suspect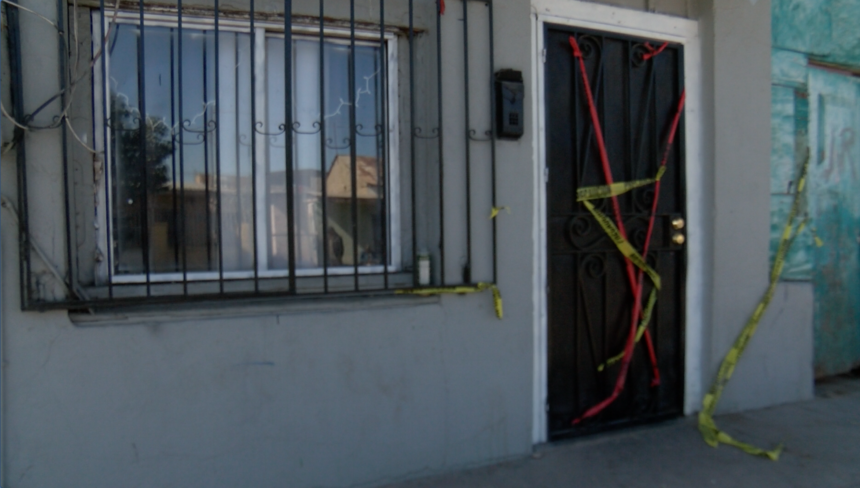 14-year-old girl also wounded
MEXICALI B.C. Mexico (KYMA, KECY) - A triple homicide involving three Mexicali women is currently under investigation.
It happened Sunday night in the Mexicali neighborhood of Pueblo Nuevo.
A yet-to-be-identified man riding a motorcycle arrived at the women's house, knocking on the door.
When the door opened he fired his weapon, killing three women and wounding a 14-year-old girl. An additional minor was also present.
The suspect ran from the scene, leaving his motorcycle on the street.
A Cruz Roja hospital is located just half-a-block from the scene, to which the 14-year-old girl was immediately taken. Officials say her life is out of danger.
The three women have been identified as: 58-year-old Guillermina Rodríguez Lopez, 23-year-old Julia Guadalupe Pérez, and 32-year-old Luz Maribel Herrera Chávez.
Chávez received five point-blank shots to the back, according to forensic investigator, César González.
He said López was killed by a close-range gunshot wound to the head, explaining the distance was just under 24 inches.
Pérez died from a gunshot wound to the head as well.
Multiple investigations into this case have since commenced.
There is no evidence the women are connected to organized crime, however authorities have not ruled out connection to criminal activity.
No arrests have been made, and the suspect is still at-large.