RV passengers nearly escaped a fiery crash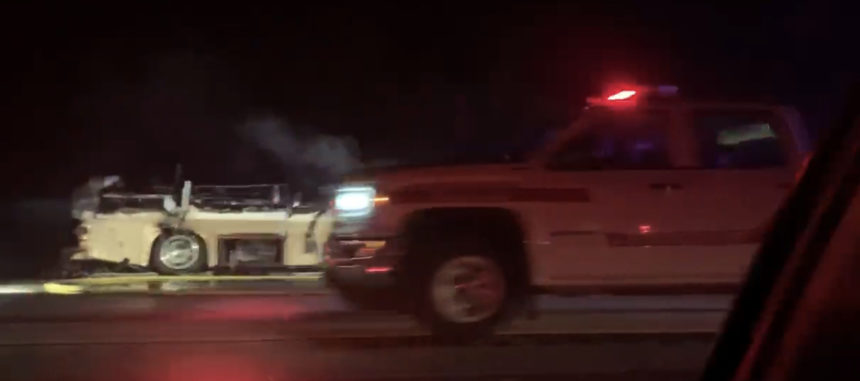 HOLTVILLE, Calif. (KSWT/KYMA/KECY) - A woman driving a 2014 Cadillac CTS on the eastbound lanes of Interstate 8 slammed into a disabled 1999 Gulf Stream Spartan RV on Sunday evening.
According to a California Highway Patrol (CHP) press release, the incident happened minutes after 6:30 pm, east of Bonds Corner.
The woman, whose name has not been released, suffered extensive injuries and died at the scene. CHP did inform us that the woman was a resident of Glendale, Arizona.
The eastbound lanes were shut down for about 30 minutes but meanwhile, traffic was diverted into the center divider.
4 people were in the RV, 3 of which were children under the age of 10 and one 29-year-old woman. A 49-year-old man is listed as a pedestrian. All 5 people nearly escaped with only minor injuries as the RV caught fire.
They were transported to El Centro Regional Medical Center for treatment.
All 5 of the people in the RV are residents of Peoria, Arizona.
All this happening on the busiest day of travel, as many people drove back home after the Thanksgiving holiday.
CHP Sgt. Ernesto Ruedas reminds everyone that during this and any time, it is important to take extra precautions when hitting the road.
"Be extra careful, slow it down, take your time also because you are driving safe it does not mean that everyone else is," said Sgt. Ruedas. "Be cognisant of all other traffic and if you get a flat tire the safest thing you can do is get off the freeway."
The cause of the crash is still under investigation.