UPDATE: Few casualties from missile attacks on Iraqi bases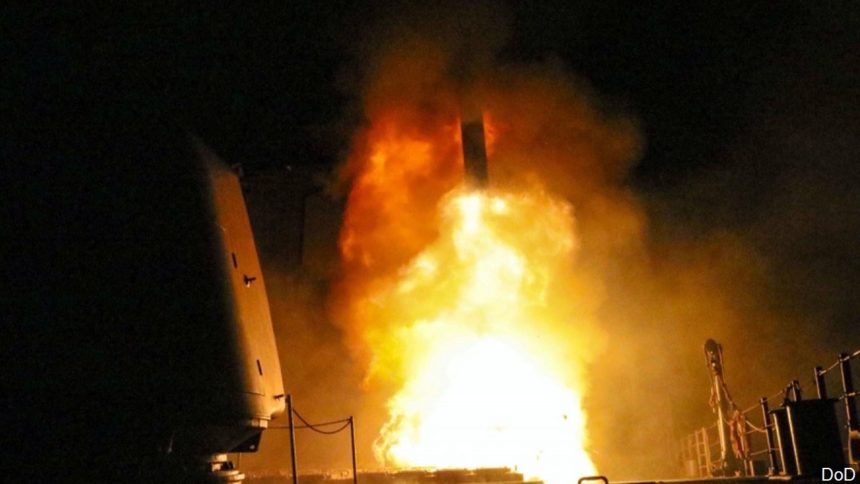 Ballistic missiles hit at Al-Assad and Irbil
UPDATE 8:01PM :
WASHINGTON, D.C. (KYMA, KSWT, KECY) - A U.S. official says there were very few, if any, casualties from Tuesday night's missile attacks on to Iraqi bases housing U.S. troops.
The official spoke anonymously in advance of a formal Pentagon briefing.
The officials says Iran fired a total of 15 missiles. Ten struck the Ain al-Asad air base in Iraq's western Anbar province. One struck a base in Irbil in the country's Kurdish region. Four missiles failed to hit their targets.
ORIGINAL STORY:
WASHINGTON, D.C. (KYMA, KSWT, KECY) - The Pentagon confirms Iran launched missiles Tuesday evening at both U.S. and coalition forces in Iraq.
The Department of Defense says the attack involved more than a dozen missiles.
A statement from the Pentagon reads:
"It is clear that these missiles were launched from Iran and targeted at least two Iraqi military bases hosting U.S. military and coalition personnel at Al-Assad and Irbil. We are working on initial battle damage assessments...As we evaluate the situation and our response, we will take all necessary measures to protect and defend U.S. personnel, partners, and allies in the region "

Jonathan Hoffman, Asst. to the Secretary of Defense for Public Affairs
The bases have been on high alert in preparation for possible retaliation for the U.S. strike that killed Iran's top general.
Stay with KYMA.com, News 11, and 13 On Your Side for continuing coverage of this rapidly developing story.