Military Matters: Honoring Lance Corporal Gabrielle Sanders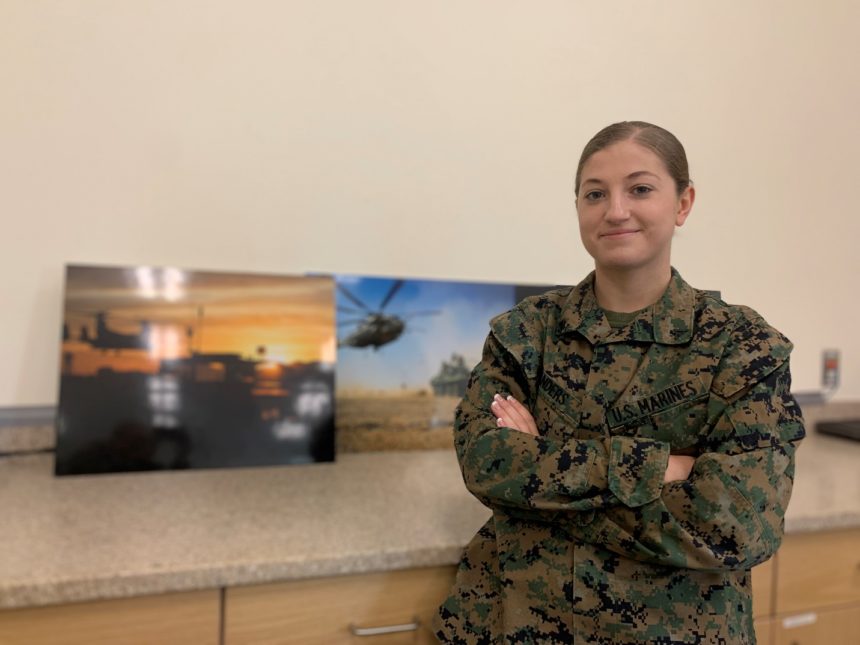 YUMA, Ariz. (KYMA, KSWT, KECY)- Today's Military Matters we honor Lance Corporal (LCpl) Gabrielle Sanders, a Reproduction Specialist with the Communication Strategy and Operations (COMMSTRAT) office, Headquarters and Headquarters Squadron at Marine Corps Air Station (MCAS) Yuma.
MCAS said LCpl Sanders's military occupational specialty is the equivalent of a civilian graphic designer.
As a Reproduction Specialist, LCpl Sanders creates visual projects for the command and prints various training documents using specialized electronic tools.
MCAS said LCpl Sanders' products have been provided to brief VIP guests who have visited MCAS Yuma such as the Commandant of the Marine Corps and several congressional visitors.
LCpl Sanders joined the Marine Corps for adventure and travel. After the Marine Corps Sanders hopes to pursue a career in education.
In her free time, LCpl Sanders enjoys watching movies, and spending time with friends.