A little Christmas cheer for military families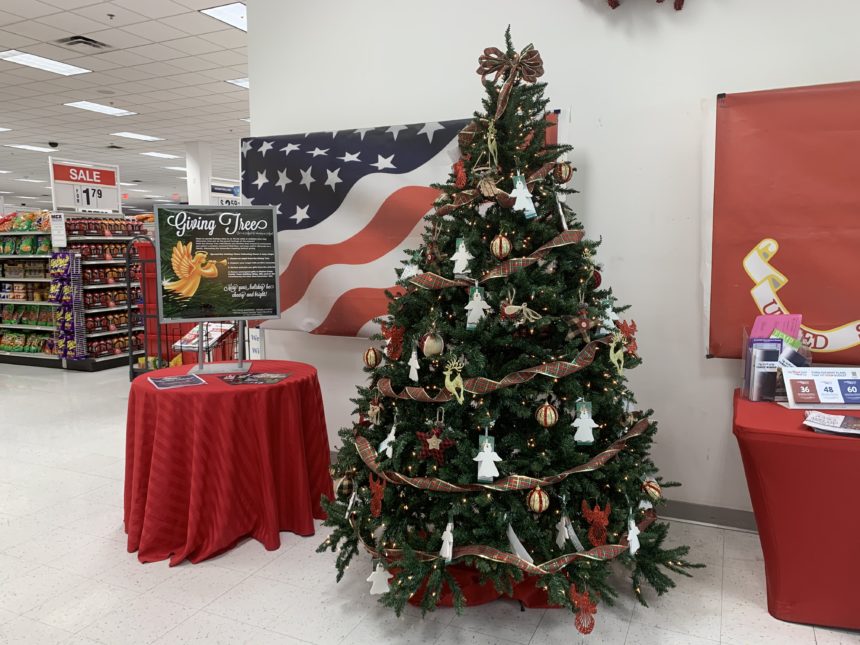 YUMA, Ariz. (KYMA, KSWT, KECY) -The Giving Tree is up at the Marine Corps Exchange (MCX), and its purpose is to give a little cheer to military families who don't have much this Christmas season.
Every year different businesses collect gifts to donate to kids in need, but this year the Marine Corps Family Team Building (MCTFB) at Marine Corps Air Station Yuma (MCAS) thought of a way to give back to their military families directly.
Each unit was asked to nominate families who they believe would benefit the most from the giving tree. From there, they gathered the wish lists of the children in that family to attach to an angel on the tree. A total of 46 families and 83 children were nominated.
So far there has been a good turnout as about 50% of the angels on the tree have already been taken.
The process is simple, you choose your angel, view their wish list, register the angel at MCX or with MCTFB, then purchase something on the wish list, lastly drop the unwrapped gift off with MCTFB.
It is the first time that something like this is being done on base, and it ties into a holiday event the base has every year.
The tree will be up at the MCX until December 13.
On December 12 the Happy Holidays Yuma event will be taking place on base and at the end of the day, the giving tree will be returned to the MCX for the remainder of the 13th.
Each angel that is taken from the tree can be kept as a momento, and is ceramic so it can be decorated as well.
If you don't have base access but would like to donate to a military child, you can contact 928-269-6550 for more information.