Semi dangles off freeway overpass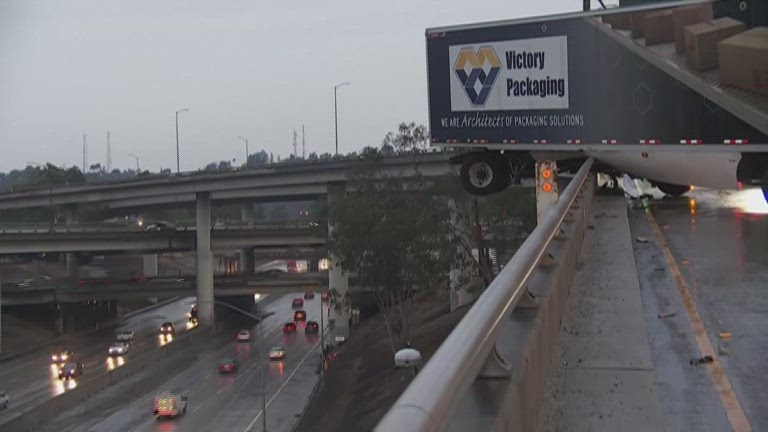 Tense moments for both the trucker and the traffic below
LOS ANGELES, Calif. (KYMA/NBC News) - A bad day to the day for the driver of a big rig in Southern California. A crash left the semi dangling off a freeway overpass.
It happened Wednesday morning in Los Angeles during stormy weather.
Video shows the both the truck's cab and its trailer dangling dangerously over the traffic below.
First responders shut down the freeway until they got the semi back on the pavement safely.
No one got hurt.