Two Arizona Senators to step down from leadership roles
PHOENIX, Ariz. (KYMA, KECY) - Two Arizona Senators have announced their plan to step down effective this week.
According to the Arizona Senate Democratic Caucus, Senators Raquel Terán and Rosanna Gabaldón will officially step down from their leadership roles after the reorganization meeting.
Terán, the Senate Democratic Leader, will be taking time to explore possible avenues in her public service. At the same time, Gabaldón, the Senate Democratic Caucus Whip, will take her time to focus on her personal life while supporting the caucus outside in a non-leadership role.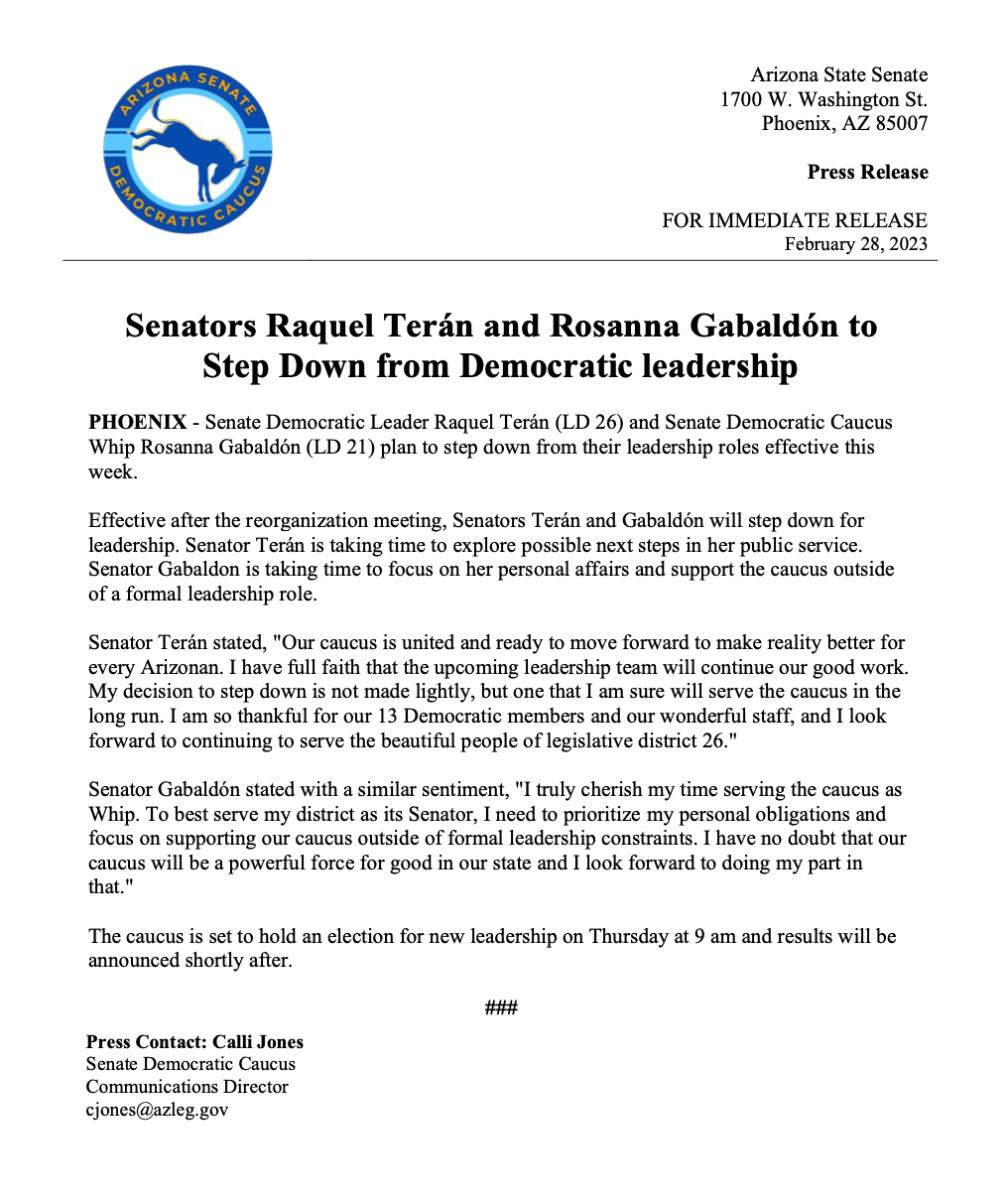 "Our caucus is united and ready to move forward to make reality better for every Arizonan. I have full faith that the upcoming leadership team will continue our good work. My decision to step down is not made lightly, but one that I am sure will serve the caucus in the long run. I am so thankful for our 13 Democratic members and our wonderful staff, and I look forward to continuing to serve the beautiful people of legislative district (LD) 26," Terán spoke.
Gabaldón also shares similar sentiments stating, "I truly cherish my time serving the caucus as Whip. To best serve my district as its Senator, I need to prioritize my personal obligations and focus on supporting our caucus outside of formal leadership constraints. I have no doubt that our caucus will be a powerful force for good in our state and I look forward to doing my part in that."
The caucus will hold an election for new leadership on Thursday at 9:00am. The results will be announced once the ballots have been counted.