Warm today before cooler temperatures and winds arrive
YUMA, Ariz. (KYMA, KECY-TV) - Afternoon highs again topped out in the low 100s, which is warmer than normal again today, while overnight lows will continue to be cool and below-normal.
Temperatures will dip down into the upper 60s and low 70s again tonight.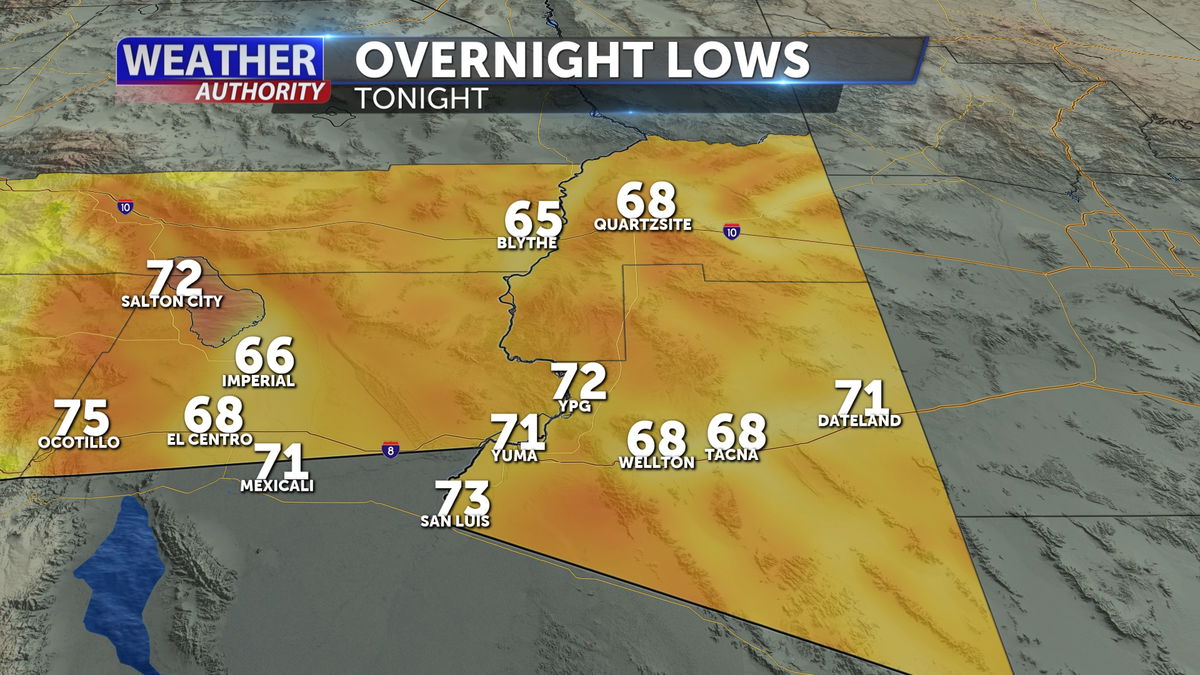 A trough of low pressure from the northwest will continue to expand and move further south, which will result to cooler temperatures and stronger winds toward the end of the week for the Desert Southwest.
Breezier conditions will begin Thursday night and will carry into the weekend, gustier winds for the afternoon and evening on Saturday.
Highest gusts across the area of 25-45 MPH will be expected, keep the strong winds in mind as you plan weekend outdoor activities.
Daytime highs will be in the 80s, and overnight lows dipping into the upper 50s and low 60s this weekend.
Below-normal temperatures will continue into early next week.