Warming temperatures for the first weekend of June
YUMA, Ariz. (KYMA, KECY-TV) - Taking a look back at our high temperatures for the month of May, we experienced more days below normal than we did above our seasonal average.
For the first couple of days of June, temperatures continue to trend cooler than our seasonal average of 100-degrees before warmer days kick back in.
As kick-off the first weekend of June, temperatures will rise to near normal by Saturday with highs returning to the triple digits across the Desert Southwest.
Come Sunday highs will trend a few degrees above-normal along with breezier conditions where highest gusts is expected at 20 MPH.
Also, the Imperial County APCD has issued an air quality alert in the Calexico region due to high levels of ozone (smog). The air quality alert is in effect Saturday, June 3, 2023 from 8 AM until 8 PM.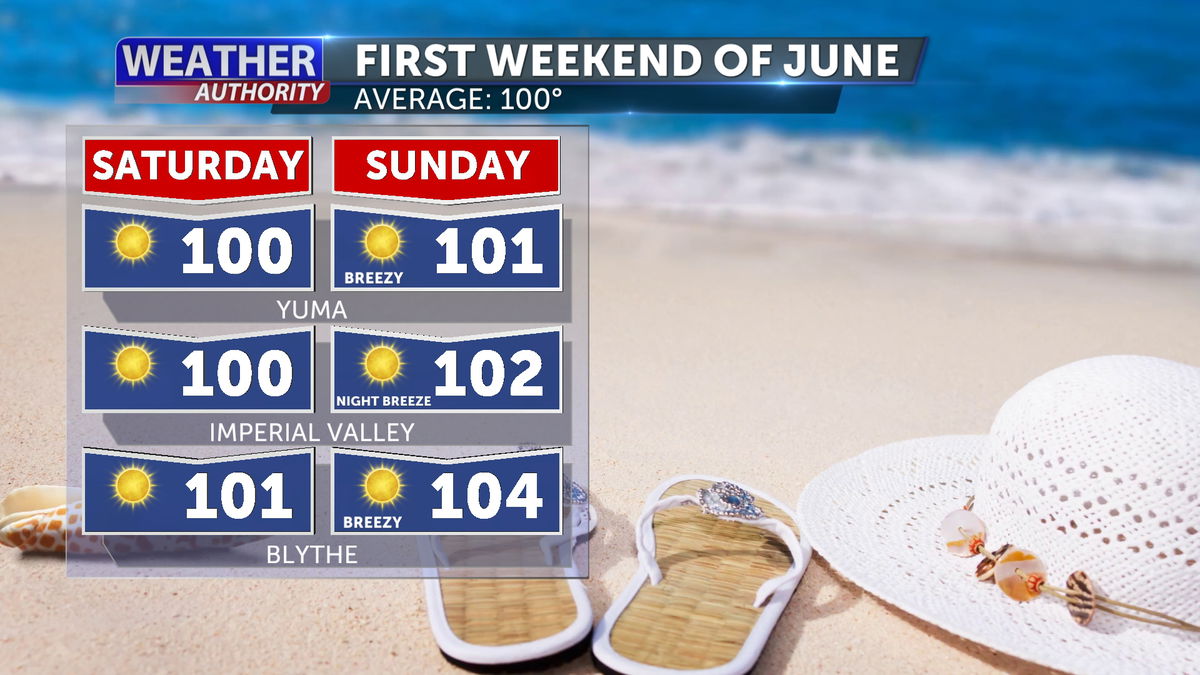 It will be a warm and dry weekend ahead, so make sure to remember our heat safety tips and always hydrate and stay cool.
Ongoing releases from Painted Rock Dam continue to travel down the Gila River through Yuma County.
Flood Warning along the Gila River between Painted Rock Dam and the Colorado River has been extended until at least June 6.