Gold rush: How college athletes in different sports make money in the Wild West of name, image, and likeness deals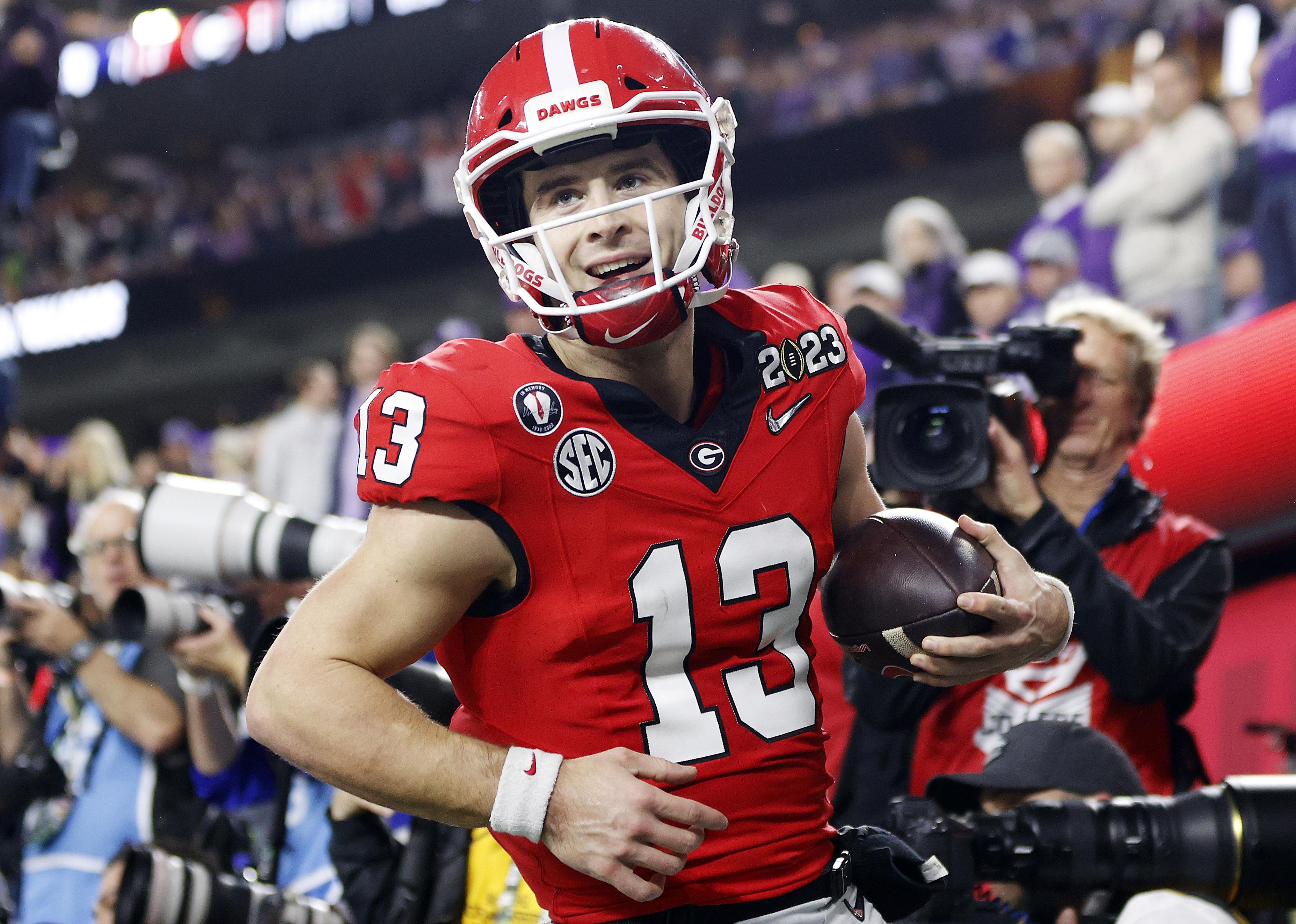 Steph Chambers // Getty Images
Gold rush: How college athletes in different sports make money in the Wild West of name, image, and likeness deals
Stetson Bennett of the Georgia Bulldogs reacts after a rushing touchdown.
When the U.S. Supreme Court ruled in June 2021 that college athletes had a right to profit from their image, it whipped athletes, brands, and donors into a frenzy akin to the California Gold Rush.
One day after student-athletes legally could earn from their name, image, and likeness (NIL), brands sent at least 1,000 deals on Opendorse, a tech company that connects athletes with brands via its online marketplace. Since then, the rules about who participates in NIL deals have been far from hard and fast.
Brands far and wide have sponsored athletes. Those include heavy hitters already entrenched in sports marketing like Nike and Gatorade as well as more niche team-ups like Kool-Aid sponsoring a 'Kool-Aid'-nicknamed player or delivery app GoPuff partnering with an offensive lineman to promote berry-scented candles. Meanwhile, student-athletes across a bevy of sports and from schools big and small have garnered payments for their notability.
It wasn't always like this. Some big-ticket college sports, primarily football and basketball, have been money earners for years. As an example of the industry's economic power, the primary governing body of college sports in the U.S., the National Collegiate Athletic Association, collected $1.12 billion in revenue in 2019.
However, long forced into the "amateur" designation, student-athletes couldn't legally profit, and many of the dollars generated by college sports went to coaches and school administrators instead. Now, those athletes can tap into the free-for-all of NIL deals and, finally, pan for their share of the gold.
And what a gold nugget they found. Brands spent $917 million on student-athletes in the first year of NIL deals, according to an estimate by Opendorse. Another athlete marketplace, INFLCR, calculated in its end-of-year report that athletes pulled in $1,815 per transaction during the 2021-22 school year. It's hard to argue that NIL deals have been anything but lucrative for student-athletes.
To get a better sense of this latest wrinkle in college sports, Stacker compiled a list of 20 college sports that collect the most money through NIL deals, as calculated in a 2022 report by Opendorse. This data set also includes the share of NIL activities—such as social media posts or autograph signings—each sport makes up.
We'll first examine the various activities that make student-athletes the most money. Then we'll highlight notable NIL deals and tales across the 20 most profitable college sports for athletes. Keep reading to dig into what makes this up-and-coming industry tick.
You may also like: 25 athletes who came out of retirement
---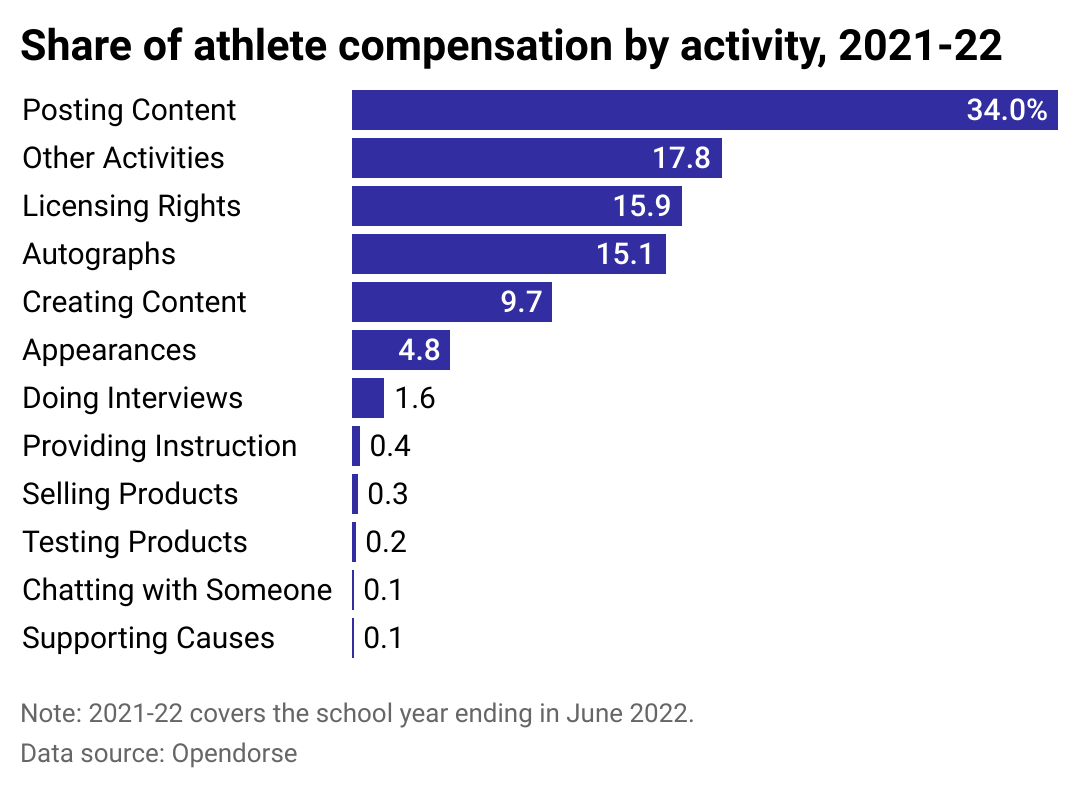 Jared Beilby // Stacker
How college athletes make money
Bar chart showing the most profitable activity types for name, image, and likeness deals in college sports.
Posting on social media is by far the activity that earns the most money—over one-third of all compensation during the first year of NIL deals was for posting content over social channels. It's not surprising: With built-in follower counts and easy audience engagement, social media provides an efficient avenue for gauging the success—or potential success—of partnering with a student-athlete.
Around half the share of posting content is "other activities," which covers anything that's not on the rest of the list.
Lagging close behind are licensing rights—think consumer products like video games, jerseys, and T-shirts—and autograph signings. Rounding out the top five is creating content via videos or otherwise. All told, student-athletes have plenty of different ways to earn money through NIL deals.
---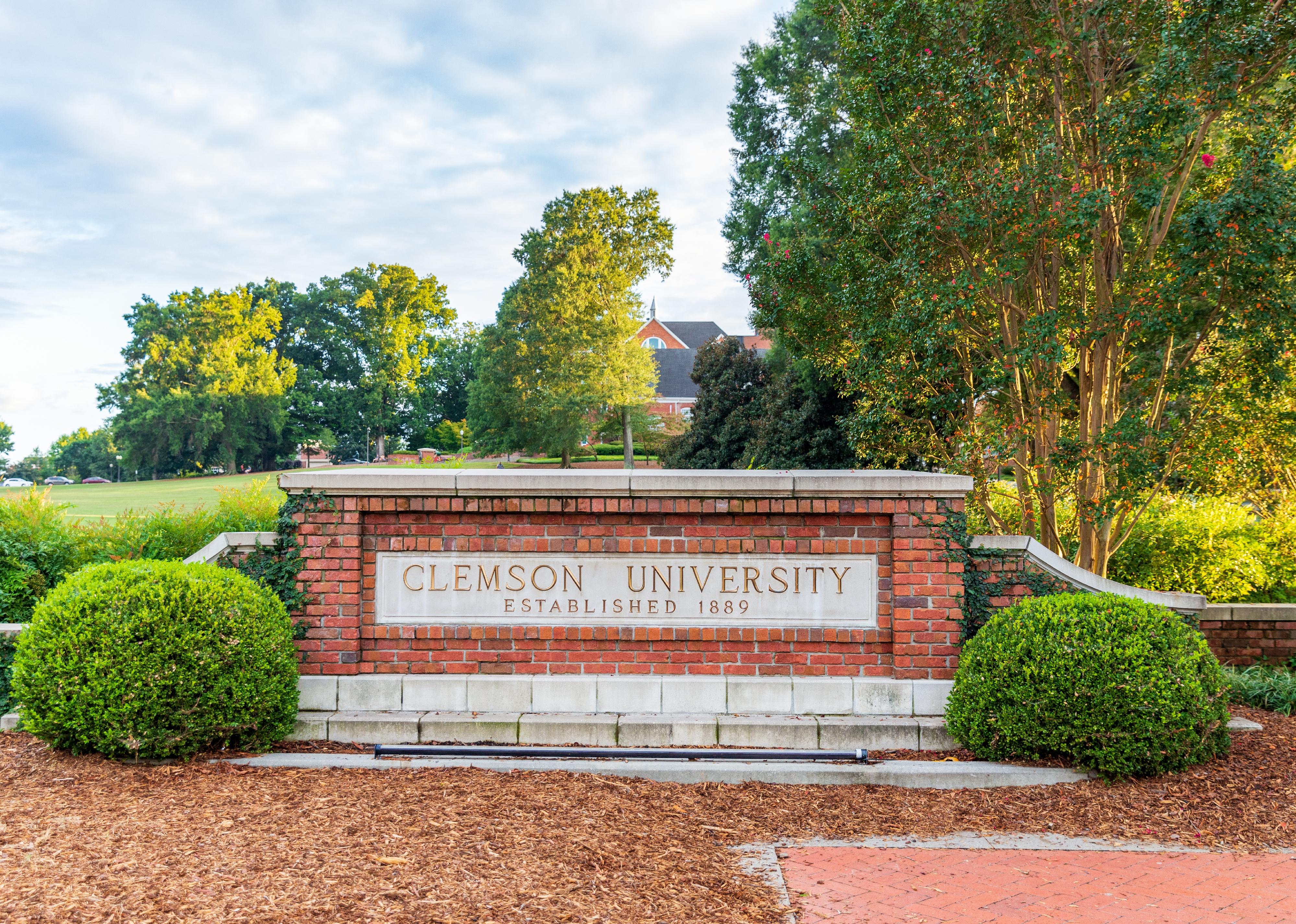 Chad Robertson Media // Getty Images
Men's tennis
Clemson University sign.
– Share of NIL compensation: 0.3%
– Share of NIL activities: 1.3%
As one of the smaller sports, men's tennis has collected a small share of the overall NIL compensation. However, there are still ways for men's tennis players to earn money. For instance, Clemson University's Matthew Pitts was signed by TigerImpact, a NIL collective that pays Clemson athletes via donations it receives. Student-athletes signed by TigerImpact work on behalf of and help promote local charities.
---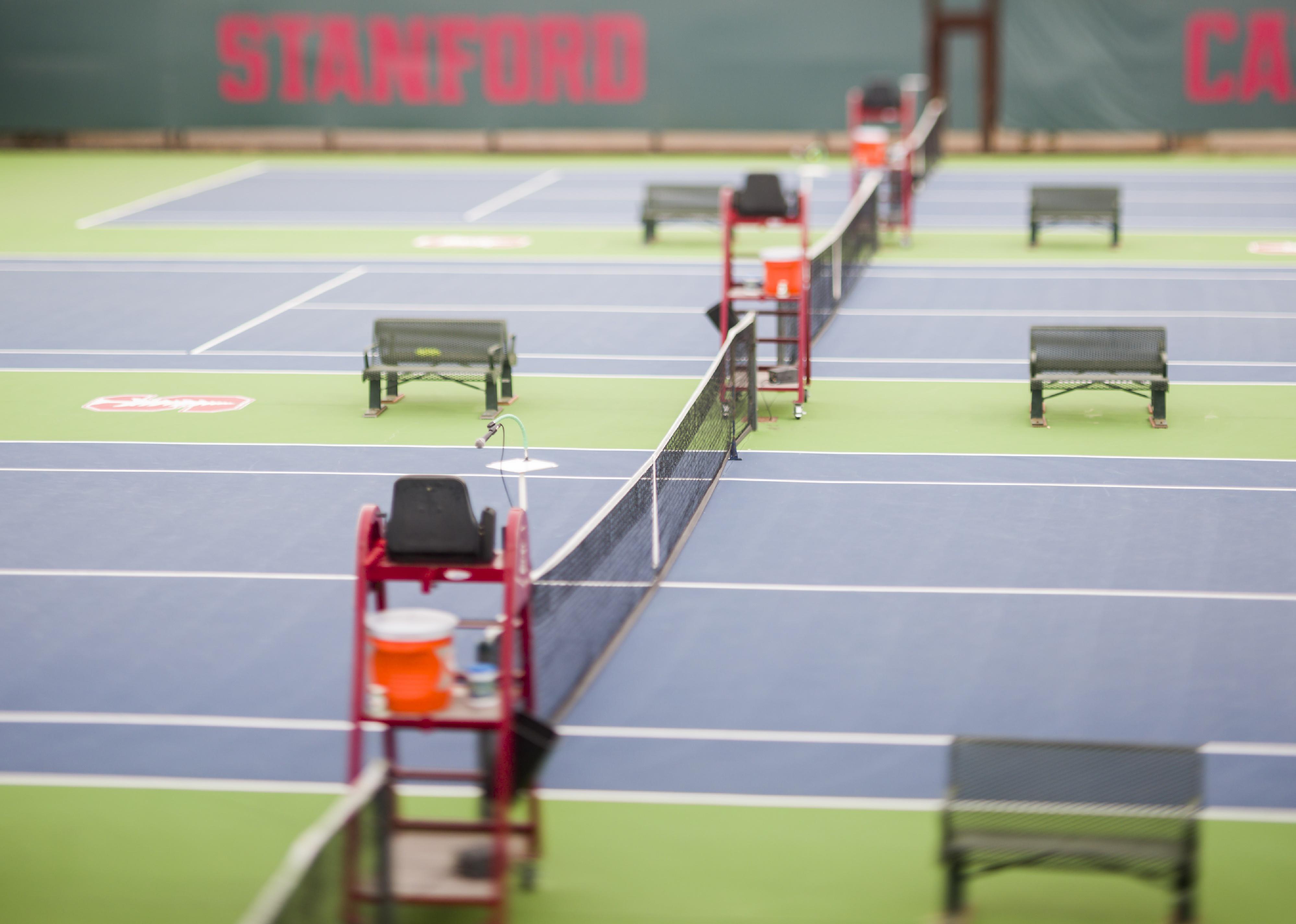 David Madison // Getty Images
Women's tennis
A general view of the courts before an NCAA Women's Tennis match.
– Share of NIL compensation: 0.3%
– Share of NIL activities: 1.3%
Per Opendorse, one of the hottest names in women's tennis is Troy University's Olivia Elliott, a British-born senior who has made a name for herself on social media. Elliott has over 41,000 followers on Instagram, enabling her to charge upwards of $25 per post or $50 for a video shoutout.
---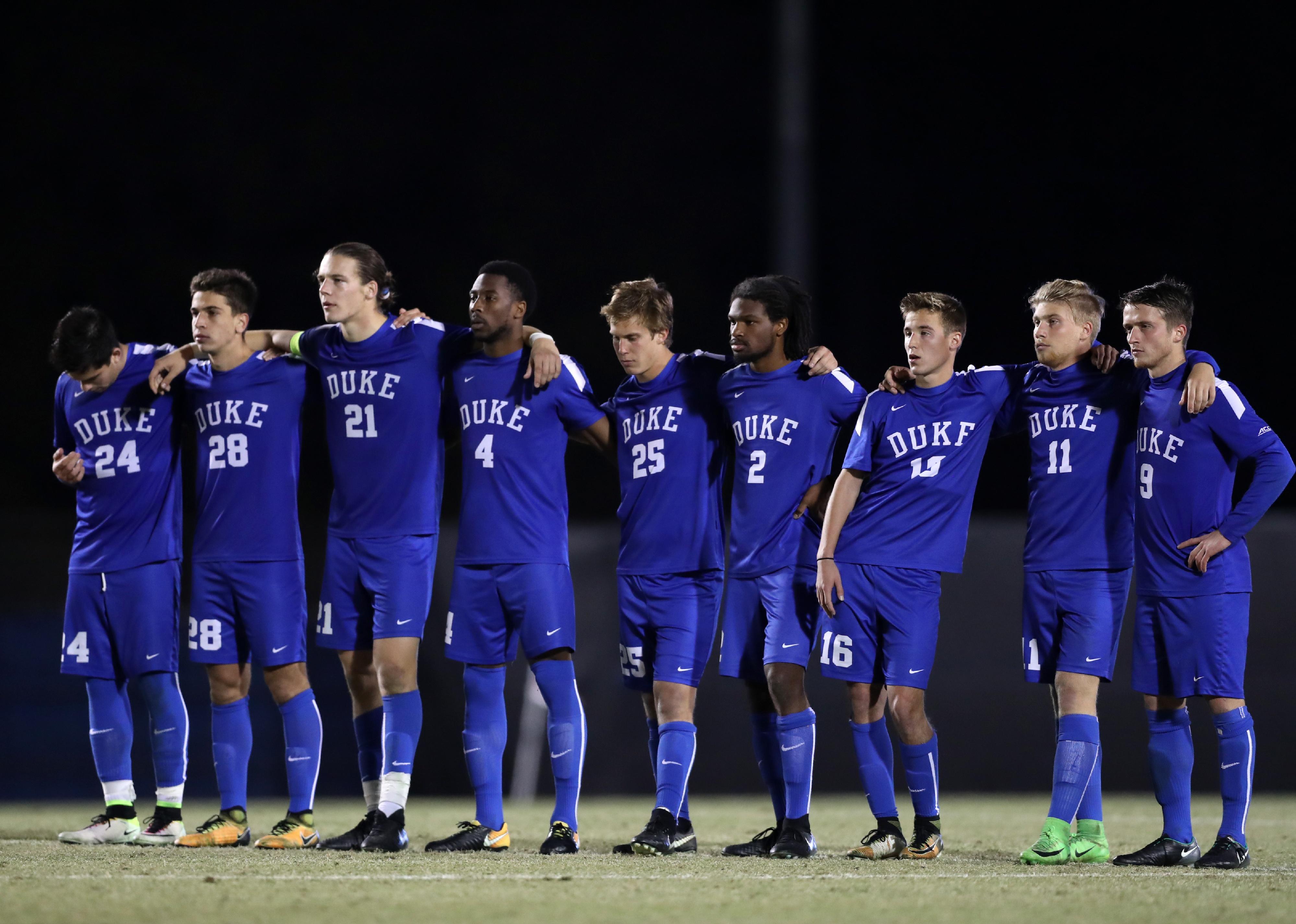 Icon Sportswire // Getty Images
Men's soccer
Duke players during a penalty kick shootout.
– Share of NIL compensation: 0.3%
– Share of NIL activities: 2.7%
The entirety of Duke University's men's soccer team signed a deal with Boosta Training, an app-based training platform. As part of the deal, Duke players and the team's head coach, John Kerr, provide training content and personalized feedback for Boosta Training users.
---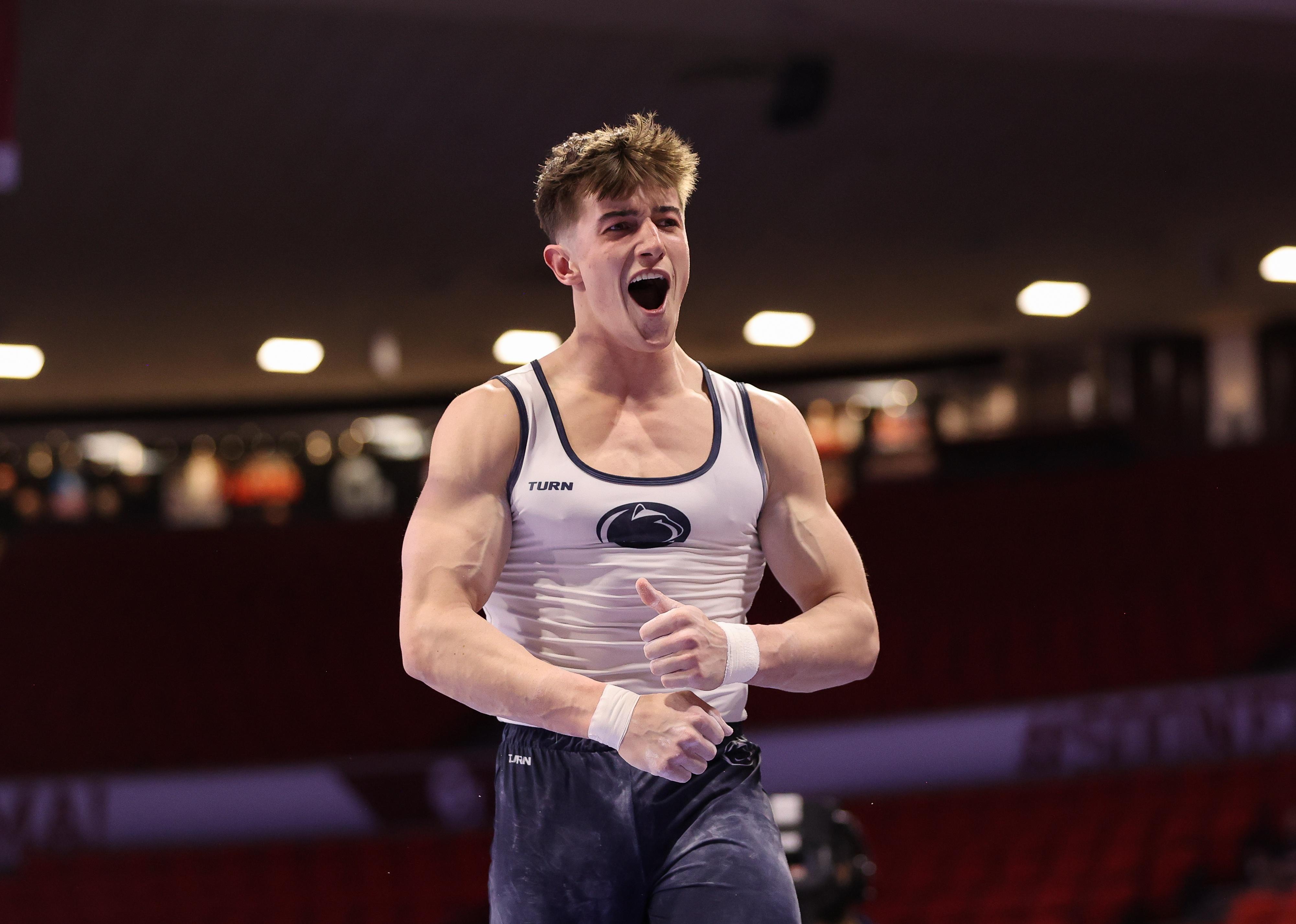 Isaiah Vazquez // Getty Images
Men's gymnastics
Michael Jaroh of Penn State reacts after competing in parallel bars.
– Share of NIL compensation: 0.3%
– Share of NIL activities: Not available
Penn State University's social media power duo of Michael Jaroh and Josh Reinstein—Jaroh has 2 million followers on TikTok while Reinstein has over 500,000—have tapped into the NIL's financial boon.
Jaroh has promoted Lyft, while Reinstein launched his clothing brand Walter Mitty. Jaroh has also utilized YouTube to start a podcast focused on speaking with a new Penn State athlete each week.
You may also like: Can you answer these real 'Jeopardy!' questions about sports?
---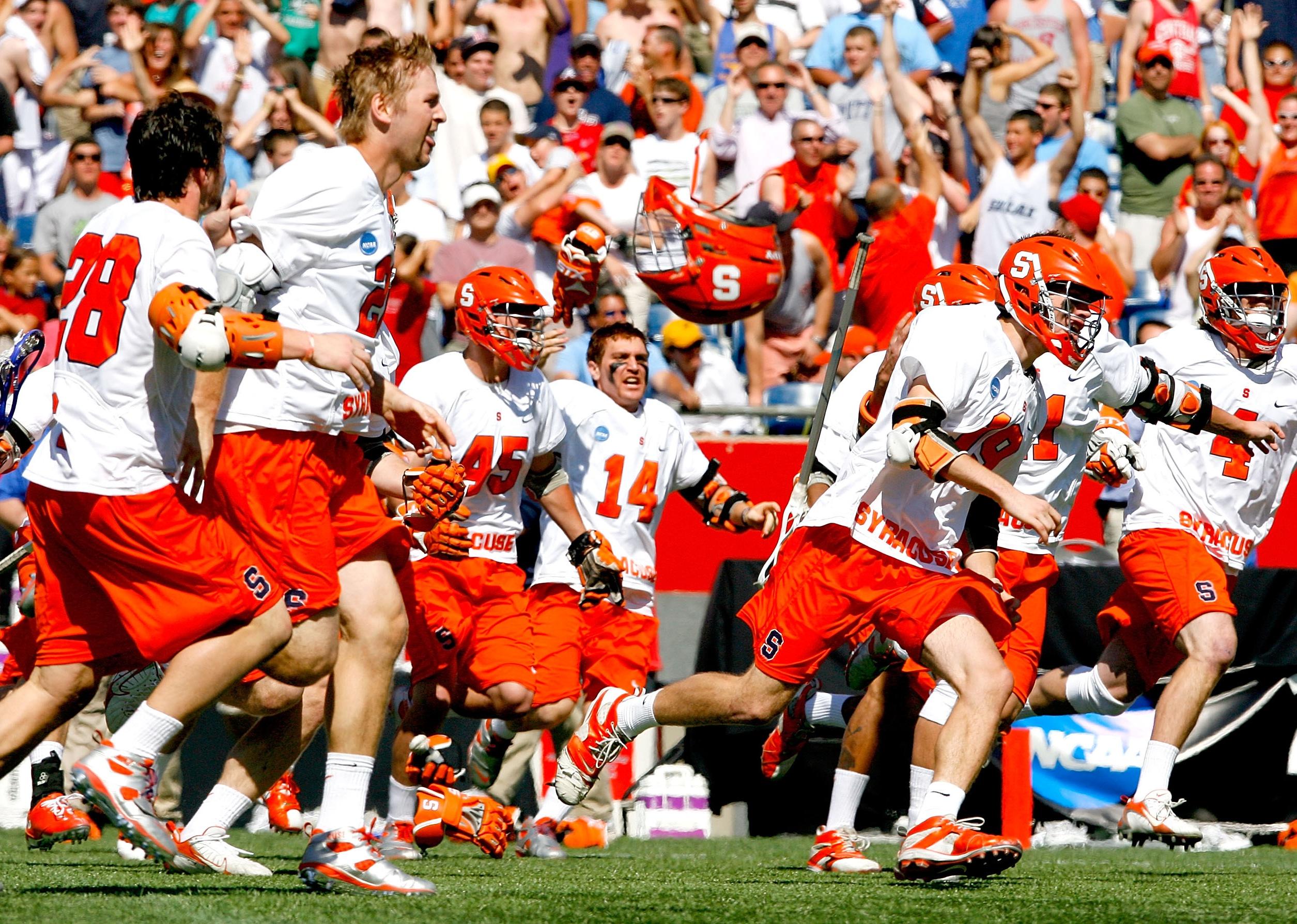 Jim Rogash // Getty Images
Men's lacrosse
Syracuse Orange celebrates after defeating the Cornell Big Red.
– Share of NIL compensation: 0.3%
– Share of NIL activities: 1.0%
Blue chip recruit Joey Spallina made history in January 2022 by becoming the first lacrosse player to sign a NIL deal while still in high school. Spallina, who was a high school senior and had committed to the University of Syracuse at the time of the deal, partnered with equipment company Gait Lacrosse in a four-year contract.
The signing wasn't without controversy—Syracuse's coach is Gary Gait, the brother of Gait Lacrosse's founder Paul Gait. While Spallina has yet to put on the Syracuse jersey in an official NCAA contest, he'll get his first chance when the 2023 season starts in February.
---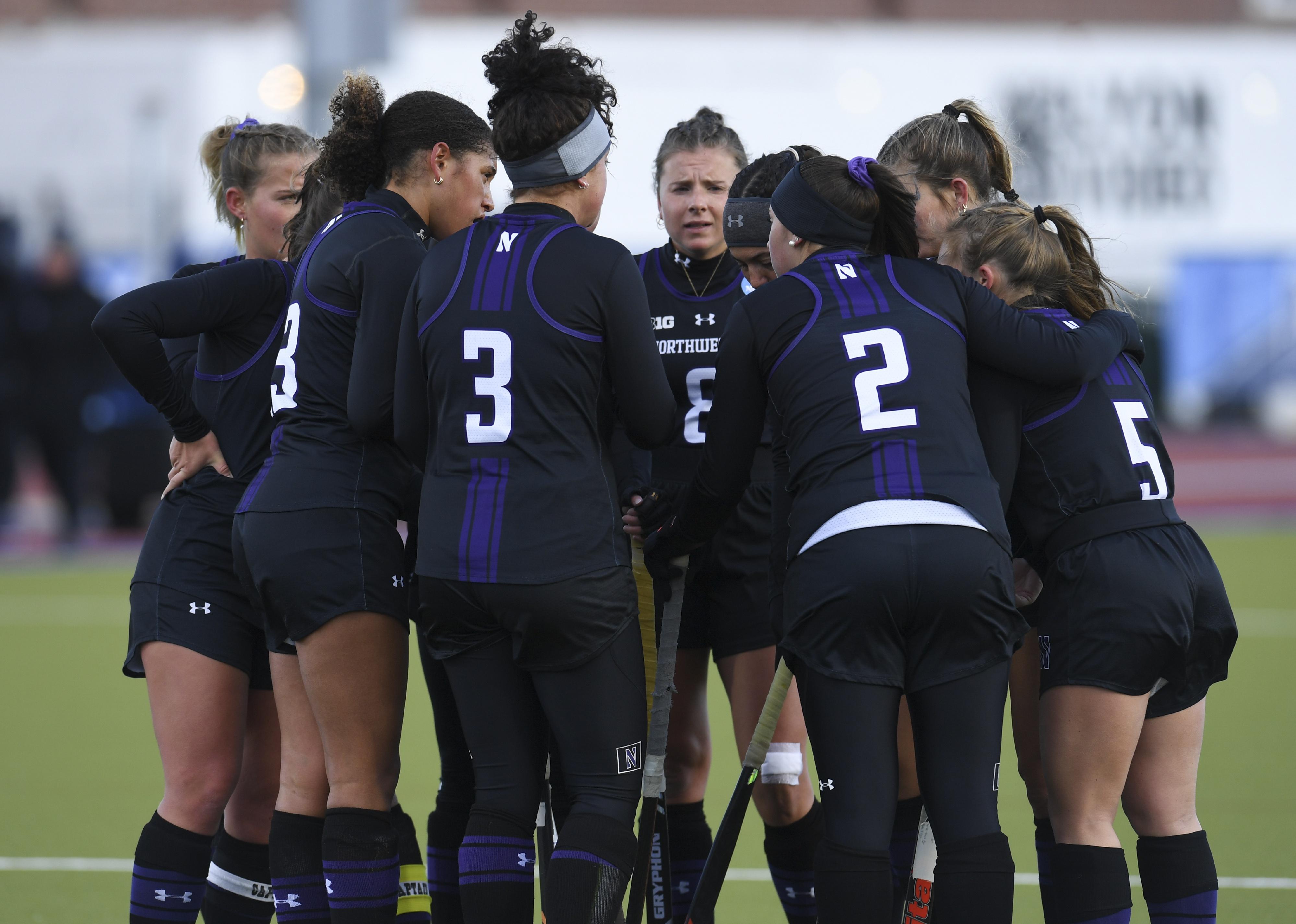 Sean Elliot // Getty Image
Women's field hockey
The Northwestern Wildcats huddle together.
– Share of NIL compensation: 0.4%
– Share of NIL activities: 0.5%
Alongside a partnership with 31 student-athletes, coffee and donut chain Dunkin' signed the entire Northwestern University field hockey team to a NIL deal in December. The Wildcats have appeared in the past two NCAA field hockey championship games, beating Liberty University in 2021 and losing to the University of North Carolina in 2022. Dunkin' also inked four Northwestern players to individual-specific deals.
---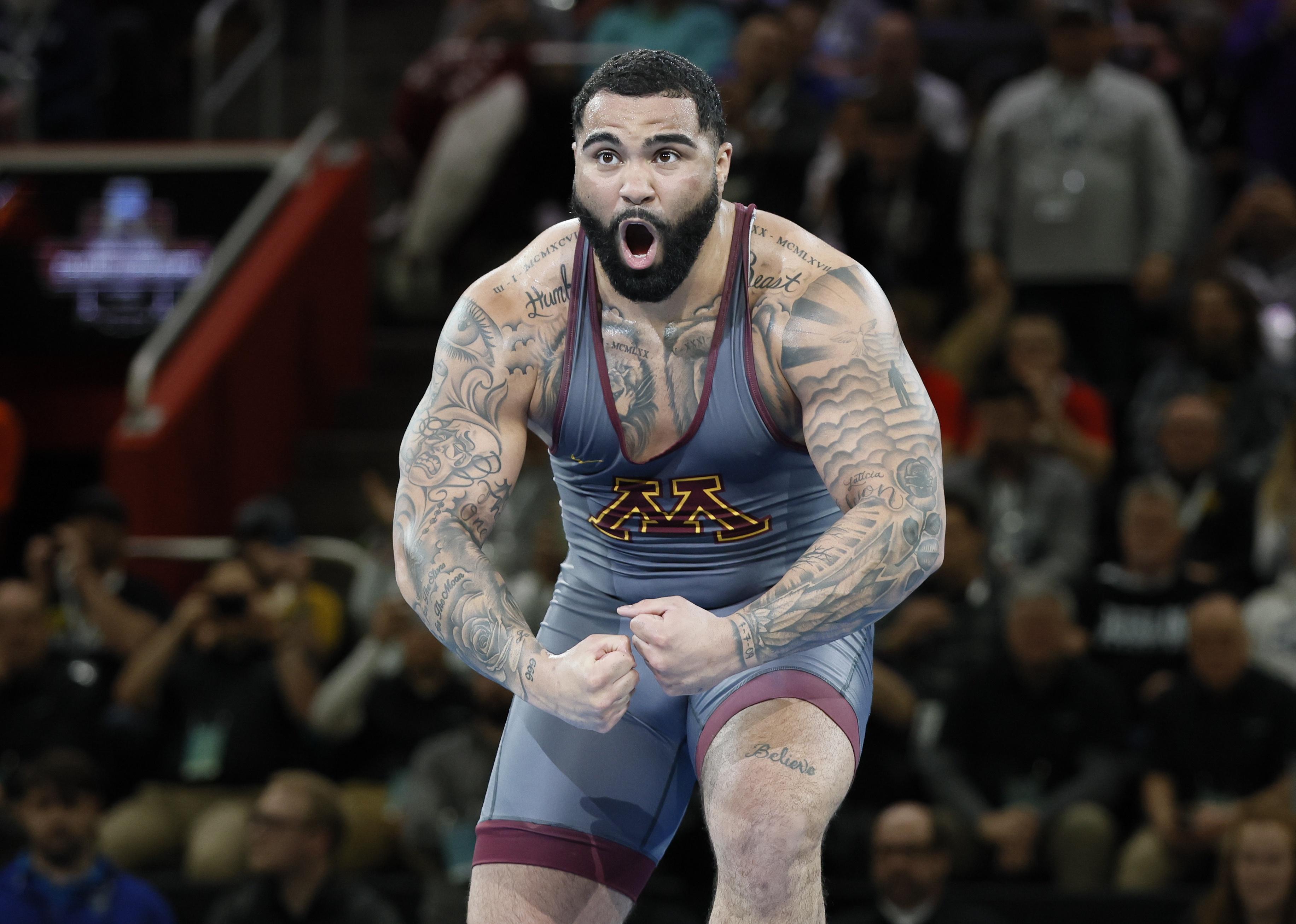 Jay LaPrete/NCAA Photos // Getty Images
Men's wrestling
Gable Steveson of the Minnesota Golden Gophers celebrates a win.
– Share of NIL compensation: 0.4%
– Share of NIL activities: 1.7%
World Wrestling Entertainment entered the NIL space by signing Olympic gold medalist and NCAA champion Gable Steveson of the University of Minnesota to an exclusive agreement in September 2021. Steveson won his second NCAA crown in March 2022 and debuted at WWE's WrestleMania two weeks later.
After the initial signing of Steveson, WWE created a NIL program dubbed "Next In Line" to build a pathway for student-athletes to reach the professional ranks.
---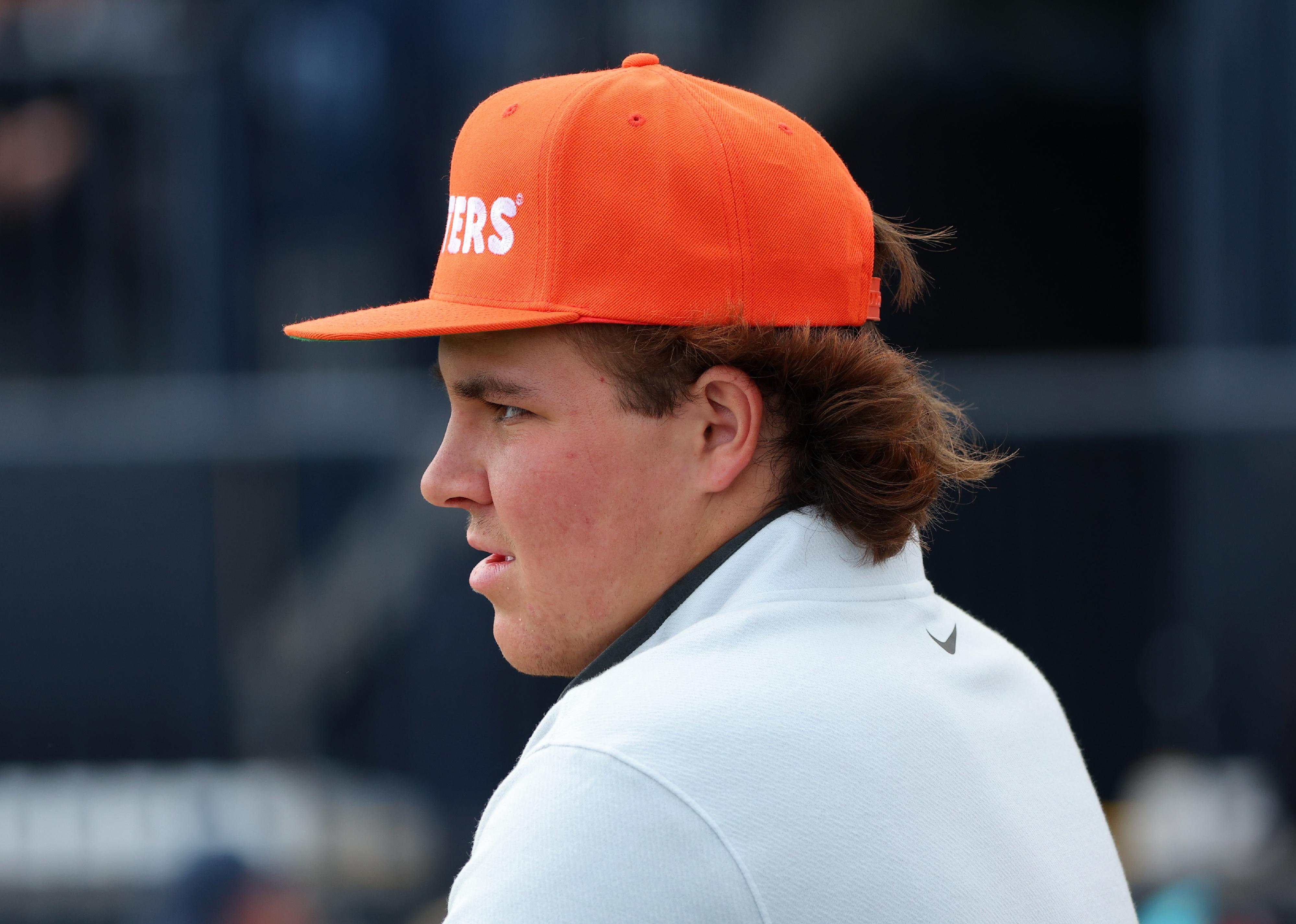 Kevin C. Cox // Getty Images
Men's golf
John Patrick Daly II looks on during a practice round prior to the 150th Open.
– Share of NIL compensation: 0.5%
– Share of NIL activities: 1.5%
In one of the strangest NIL deals, John Daly II—the son of the two-time major champion—signed with the restaurant chain Hooters in April. Daly II, a sophomore at the University of Arkansas, had played just one tournament for the Razorbacks before the deal's announcement.
The partnership also extends to the elder Daly—the dad now wears Hooters-branded apparel and a Hooters-branded orange golf bag while playing on the PGA Tour Champions circuit.
---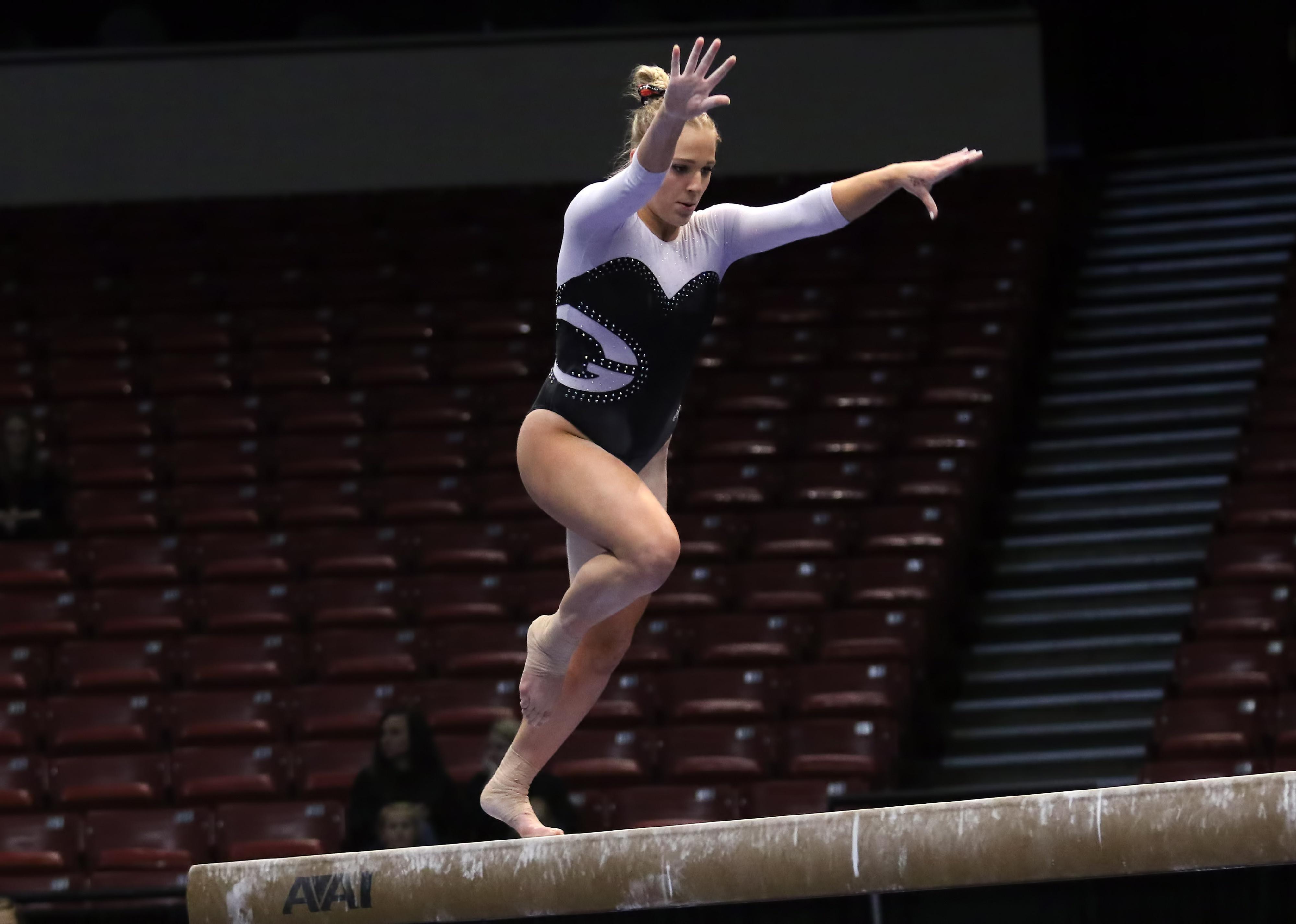 Icon Sportswire // Getty Images
Women's gymnastics
Georgia gymnast Rachel Baumann during the Elevate the Stage Meet.
– Share of NIL compensation: 0.6%
– Share of NIL activities: 1.3%
Rachel Baumann, a senior at the University of Georgia, was part of a historic NIL deal in August. The Atlanta Braves became the first Major League Baseball team to partner with student-athletes when the team signed Baumann and Georgia Tech quarterback Jordan Yates.
The Braves ran an Instagram contest before penning Baumann and Yates, requiring that eligible student-athletes be Braves fans, play for a college in "Braves Country," and be active on social media.
You may also like: 50 Black athletes who transformed American sports
---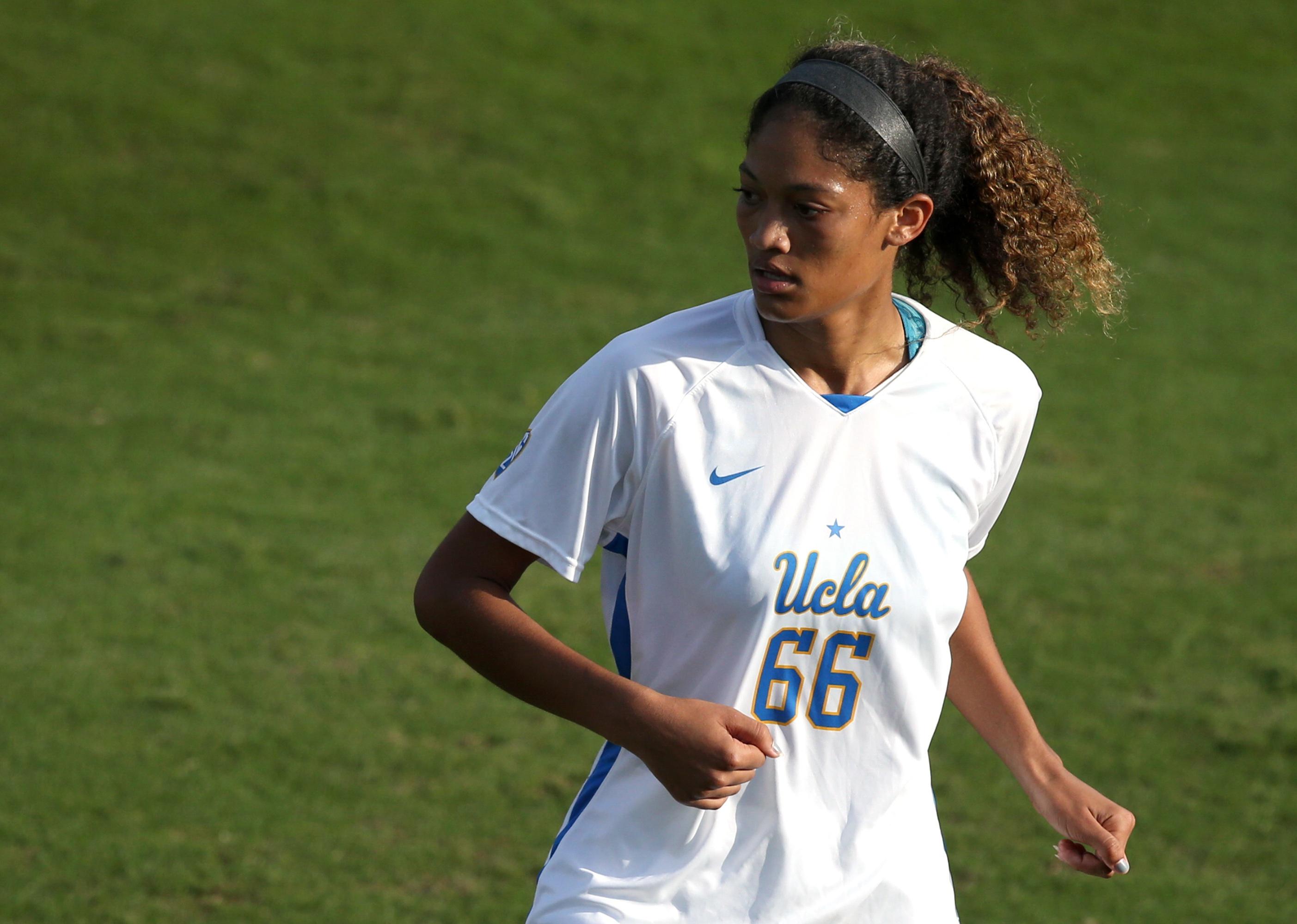 Katharine Lotze // Getty Images
Women's soccer
Reilyn Turner of the UCLA Bruins during a game.
– Share of NIL compensation: 0.7%
– Share of NIL activities: 4.8%
UCLA forward Reilyn Turner became Nike's first student-athlete signing in December 2021. According to Nike, it plans to incorporate "an element that connects back" to the local communities of student-athletes it sponsors. For Turner, it meant that the sportswear brand promised to team up with community partners in the Los Angeles area.
As a junior, Turner scored 11 goals last fall while helping the Bruins secure their second national championship in women's soccer.
---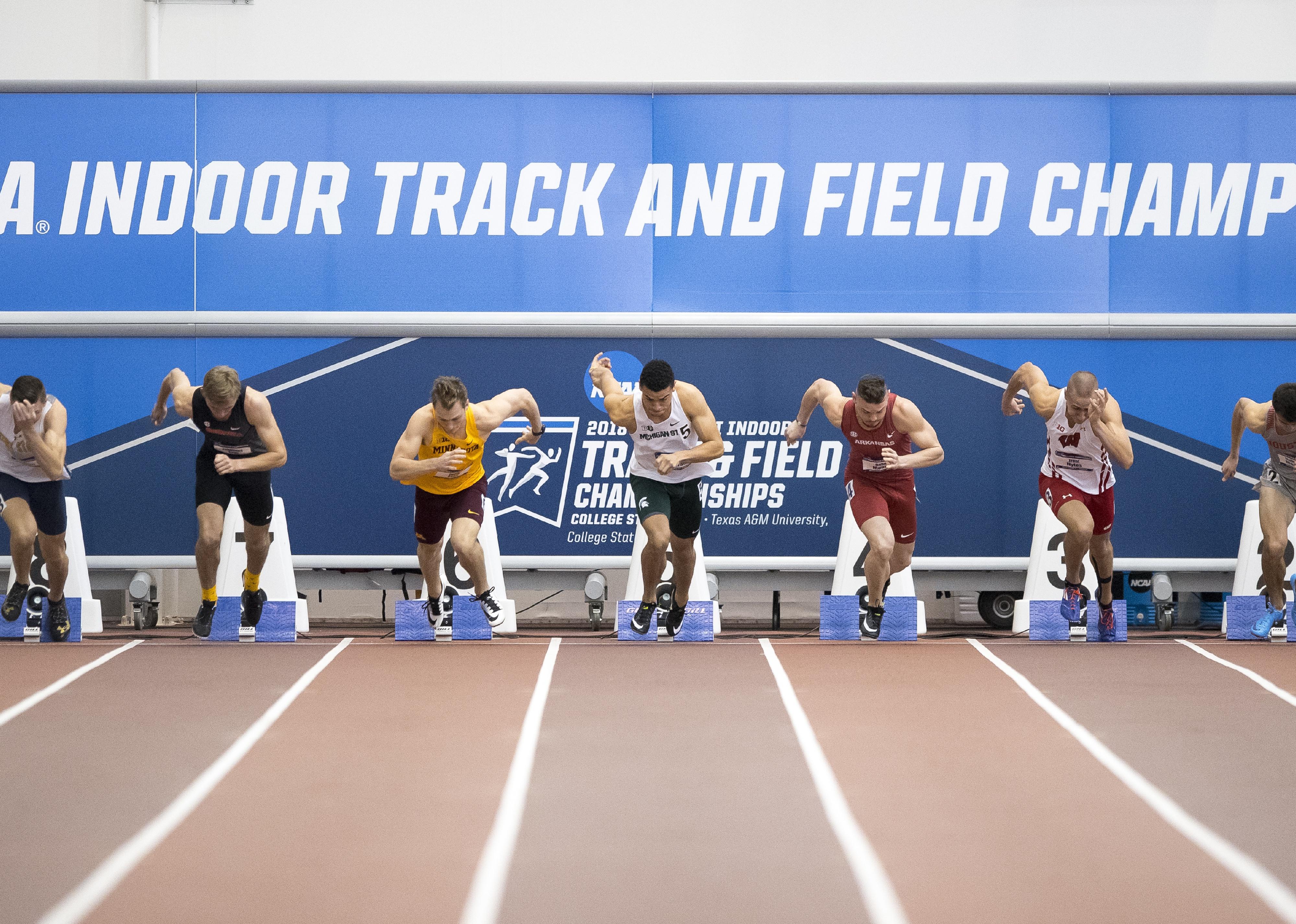 Doug Stroud/NCAA Photos // Getty Images
Men's track and field
NCAA track runners starting a race.
– Share of NIL compensation: 1.0%
– Share of NIL activities: 4.9%
Among the most notable men's track and field athletes in the NIL space is Norfolk State University's decathlete Rayquan Smith, known as the "King of NIL."
Smith, a junior who has also played football for the Virginia school, earned the moniker after signing 70 deals during the 2021-22 school year. According to Smith, he initially reached out to 100 companies, and only three replied to his calls. However, after landing his first partnership—with sustainability-driven technology startup Smart Cups—Smith has been quite successful, making deal after deal with companies such as Body Armour, Arby's, and Champs Sports.
---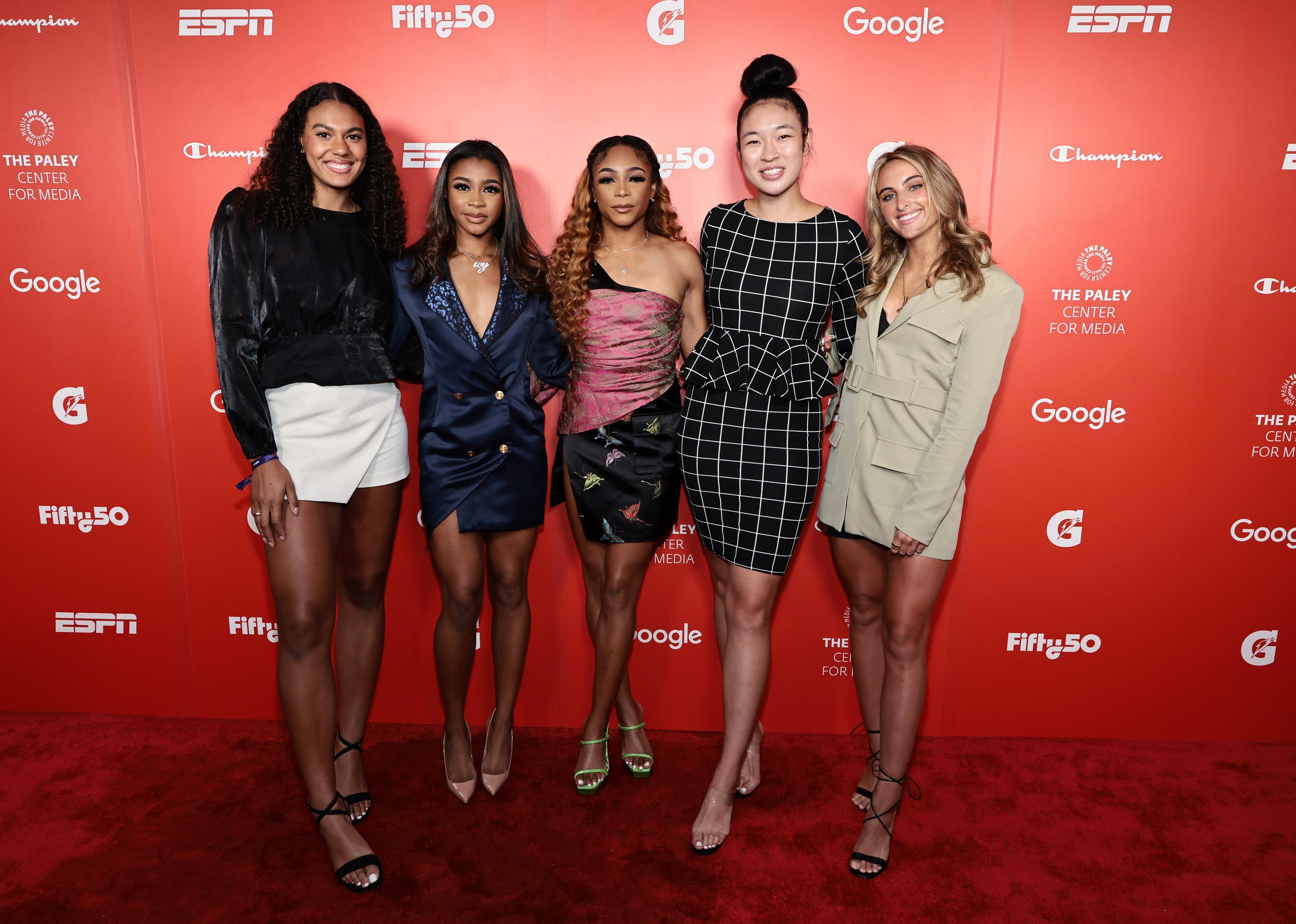 Jamie McCarthy // Getty Images
Women's track and field
Logan Eggleston, Ziyah Holman, Morgan Lewis, Natalie Chou, and Anna McClure attend the premiere of ESPN Fifty/50 Exhibition and 37 Words.
– Share of NIL compensation: 1.2%
– Share of NIL activities: 5.6%
In August, University of Michigan sprinter Ziyah Holman was part of a five-athlete group that signed with tennis star Naomi Osaka's brand Kinlò, which offers suncare products for people with melanated skin. The brand partnered with the quintet of student-athletes for its #GlowOutside campaign, which aims to promote consistent SPF use on melanin-rich skin to communities of color.
Holman, set to kick off her junior season for the Wolverines in 2023, has also partnered with the United Dairy Industry of Michigan, a nonprofit organization promoting local dairies around Michigan.
---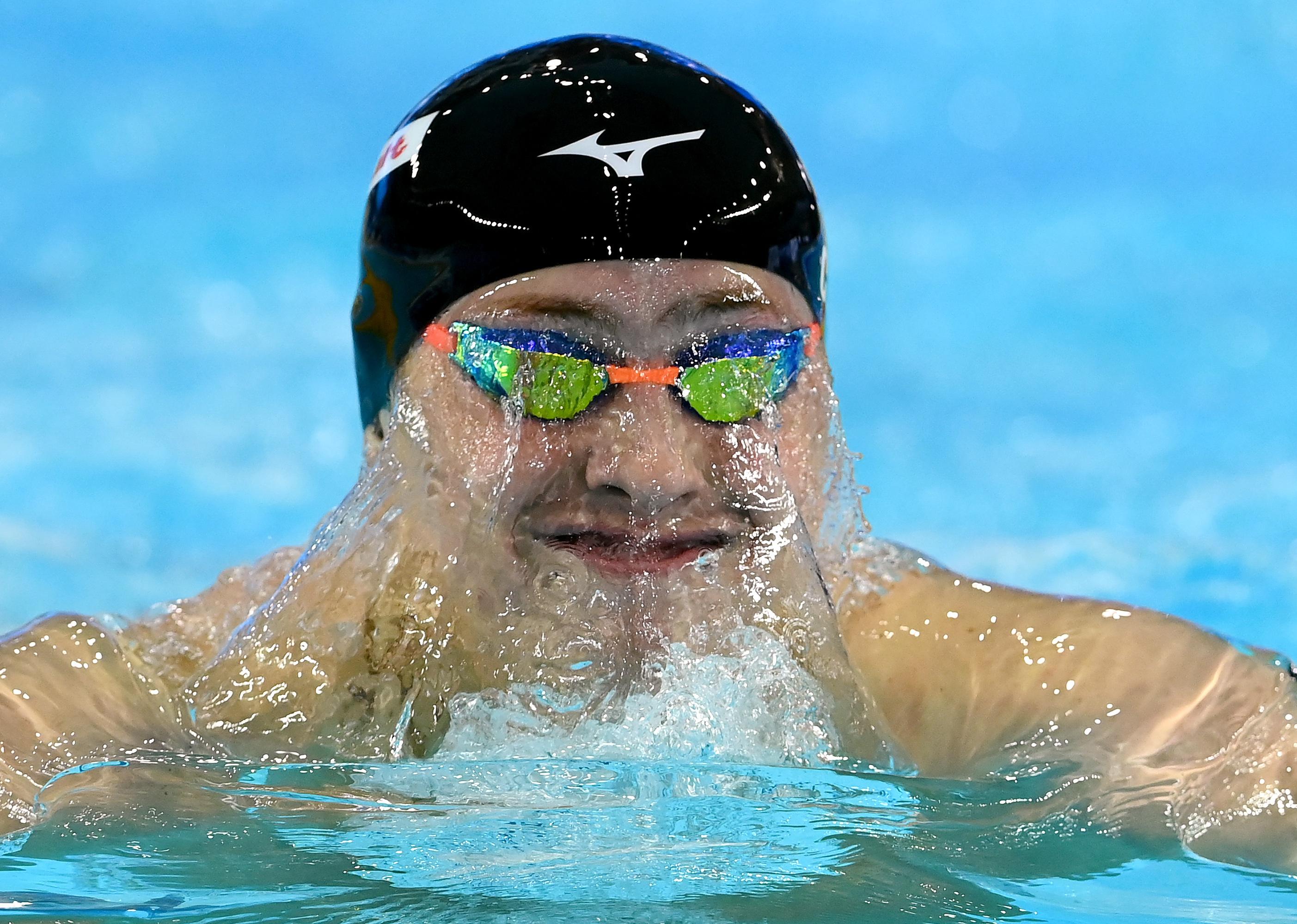 Quinn Rooney // Getty Images
Men's swimming and diving
Carson Foster competes in a Men's 400m Individual Medley.
– Share of NIL compensation: 1.4%
– Share of NIL activities: 1.5%
Mizuno, a Japanese equipment company that dabbles in many sports, made Carson Foster the first collegiate swimmer in its stable of student-athletes by signing the University of Texas star in September 2021. As part of the deal, Mizuno requires Foster to wear Mizuno gear in both training and competition.
Since partnering with Mizuno, Foster has won the 800-meter freestyle relay national championship with Texas and an 800-meter freestyle relay gold medal for Team USA at the 2022 World Championships.
---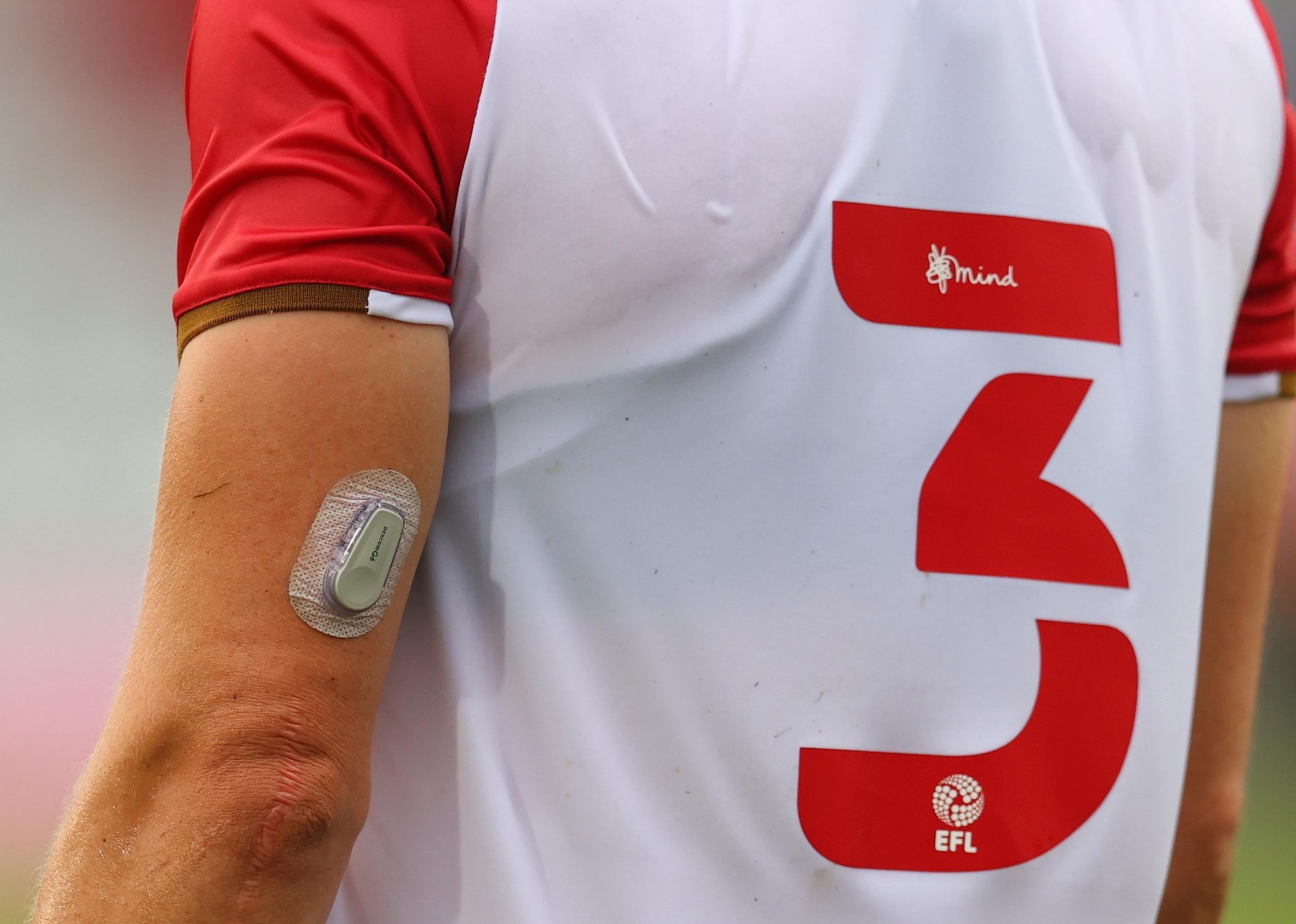 Catherine Ivill // Getty Images
Baseball
Detailed view of a player with a Dexcom g6 glucose monitoring system.
– Share of NIL compensation: 1.7%
– Share of NIL activities: 8.0%
Dexcom, a company that produces glucose monitoring products for people with diabetes, partnered with 14 student-athletes diagnosed with diabetes.
Among those 14 were three baseball players: Cade Brown from the University of Oklahoma, Bryce Frederick from Towson University, and Leo Giannoni from Columbus State University. All three players use a real-time glucose monitoring device made by Dexcom during practice and games.
You may also like: Best beers from every state
---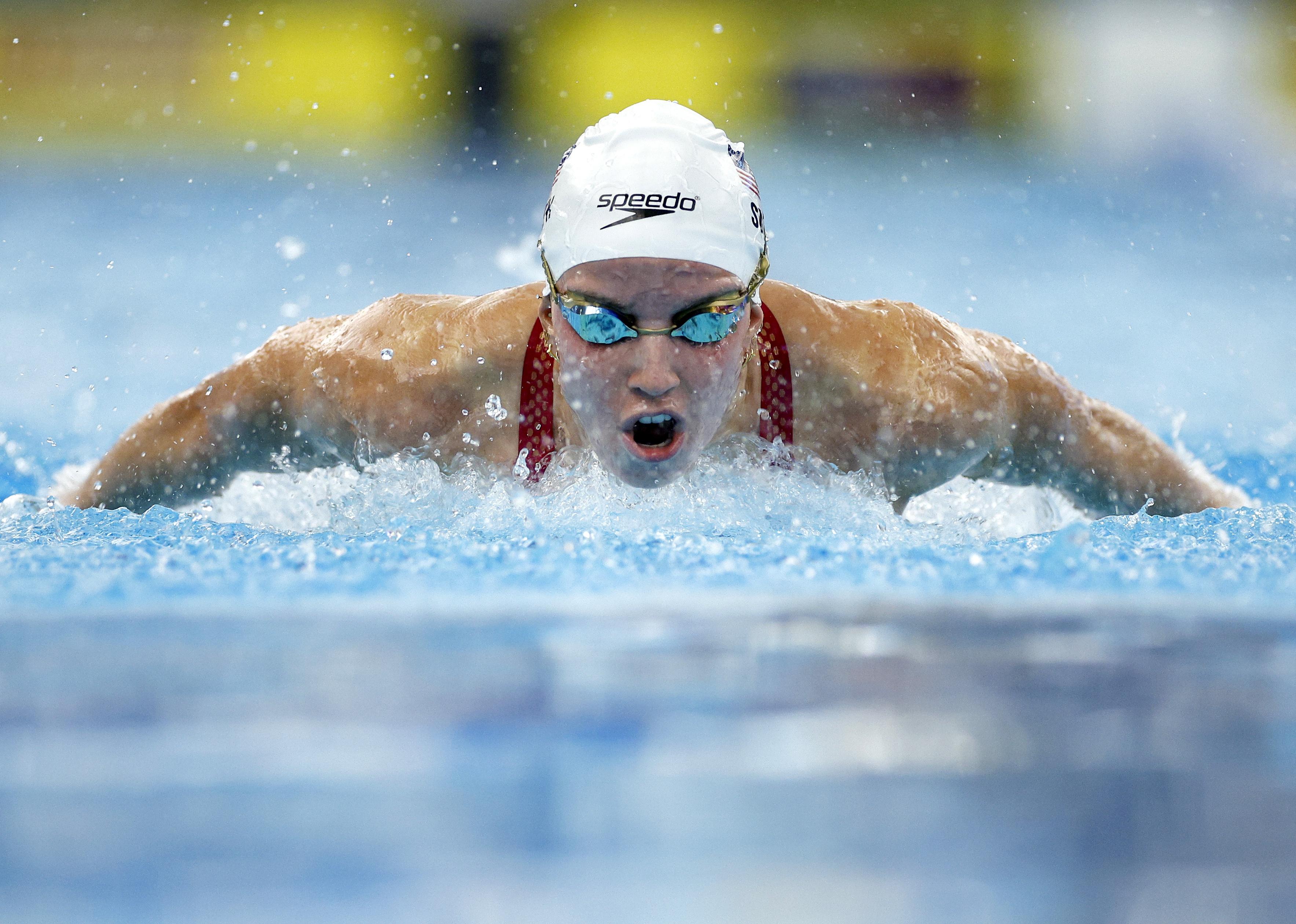 Jared C. Tilton // Getty Images
Women's swimming and diving
Regan Smith competes in the Women's 200m Butterfly Heat during the Toyota U.S. Open.
– Share of NIL compensation: 1.8%
– Share of NIL activities: 2.4%
Wrestling isn't the only sport with Olympic athletes getting in on the NIL trend—Stanford University's Regan Smith won two silvers and a bronze medal at the Tokyo Olympics before signing with Speedo in August 2021. Smith wore Speedo suits before partnering with the swimwear company, but the NIL deal made her support official. She left Stanford and turned pro one year after the deal's announcement.
---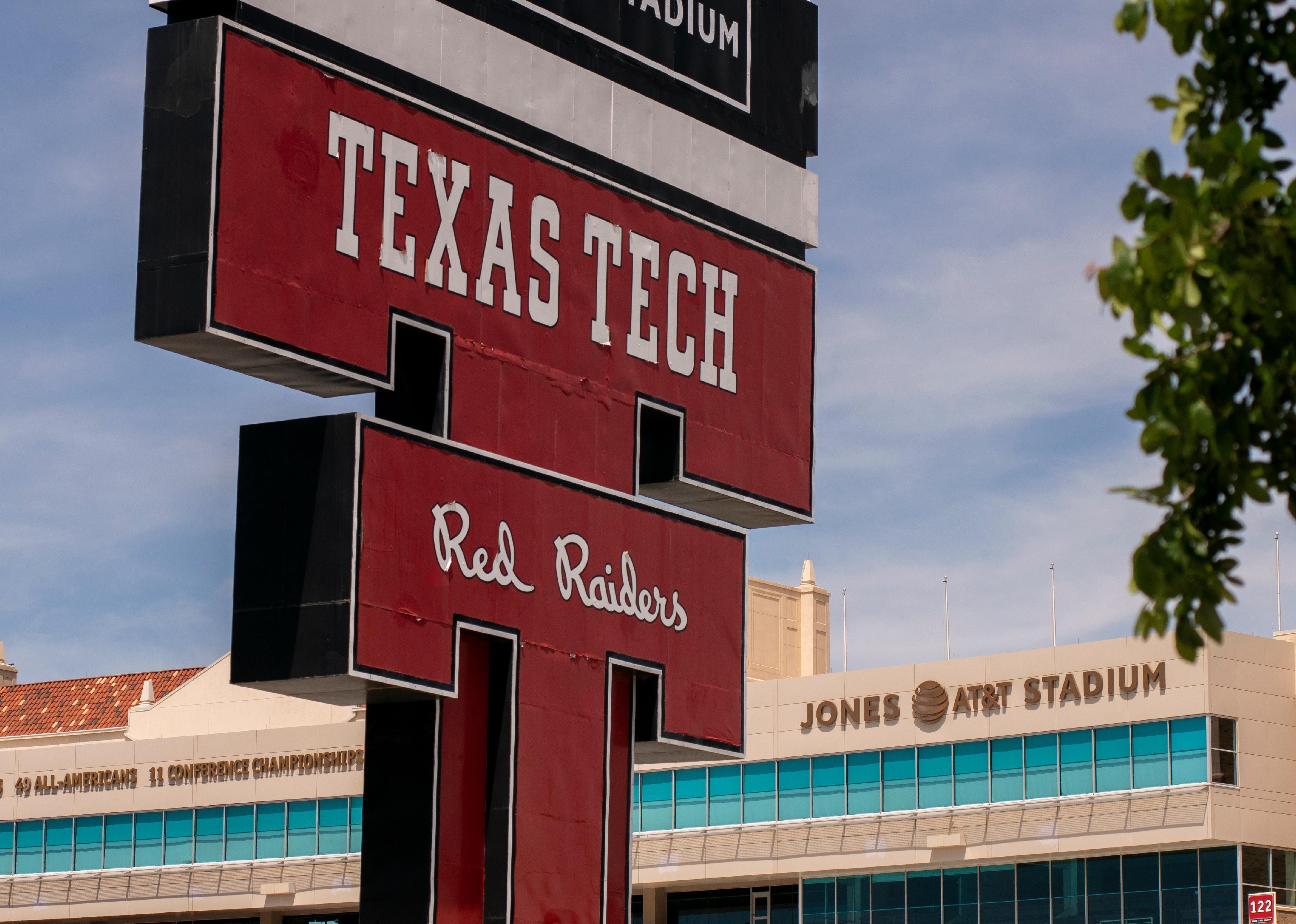 University of College // Shutterstock
Softball
Texas Tech University sign and Red Raiders logo.
– Share of NIL compensation: 2.1%
– Share of NIL activities: 4.2%
Texas Tech's entire softball team will make $10,000 each this year thanks to the Matador Club, a nonprofit collective that generates money via alums, fans, and local business donations. In return, Red Raiders players must appear at Matador Club events and participate in community service projects that benefit local nonprofits.
The Matador Club has a similar agreement with Texas Tech's football team.
---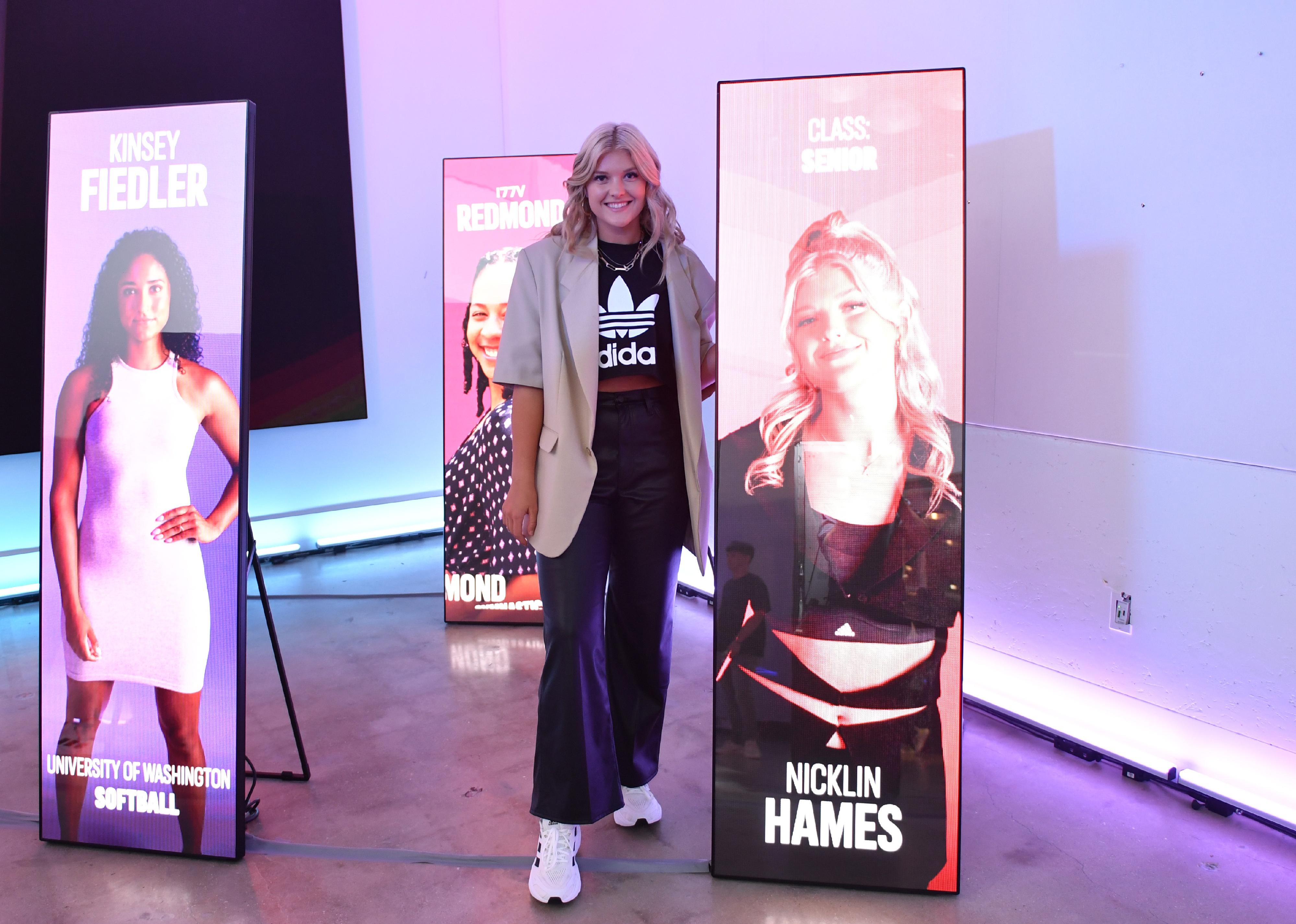 Noam Galai // Getty Images
Women's volleyball
Nicklin Hames attends the Adidas 50th anniversary of Title IX celebration.
– Share of NIL compensation: 2.3%
– Share of NIL activities: 5.5%
The University of Nebraska's volleyball team has hit it big—per Opendorse's marketplace for student-athletes, five current Cornhuskers have at least 30,000 Instagram followers. Those social media presences have led to plenty of NIL deals.
Setter Nicklin Hames, for instance, is a brand ambassador for Adidas and has promoted other national brands, such as Love Your Melon, in the past. Hames also teamed up with four of her teammates to create an ice cream flavor called "bump, set, scoop" for a local creamery.
---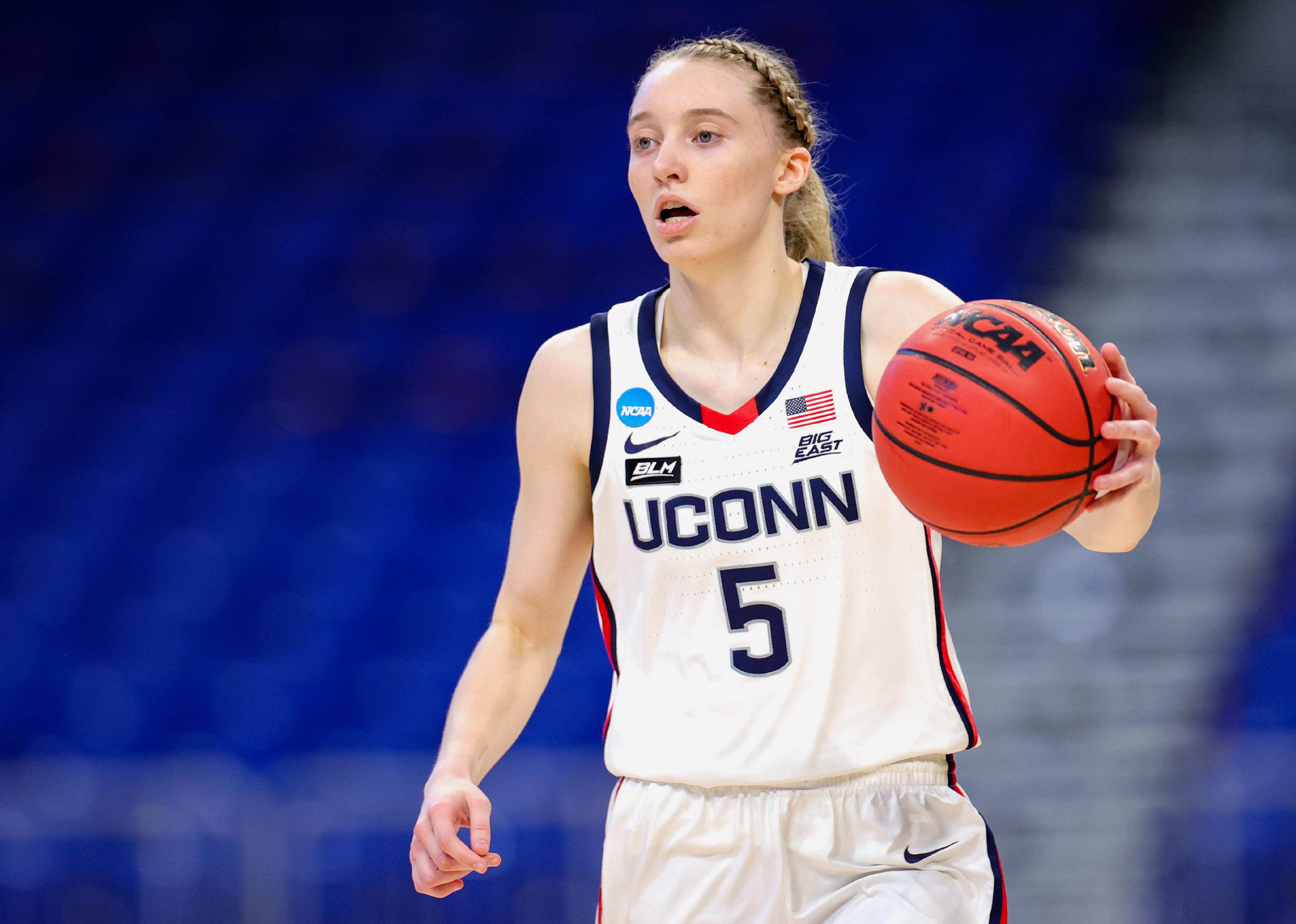 Carmen Mandato // Getty Images
Women's basketball
Paige Bueckers controls the ball during a game.
– Share of NIL compensation: 15.7%
– Share of NIL activities: 4.5%
UConn point guard Paige Bueckers may have suffered an ACL tear in August that put her out for the season, but she's still raked in the NIL deals. The junior signed with audio company Bose in September and has previous agreements with Crocs and StockX. In November 2021, she became the first student-athlete to sign with Gatorade.
Bueckers' NIL success can be attributed partly to her social media presence—the 2021 AP player of the year has 1 million followers on Instagram and 455,000 on TikTok.
---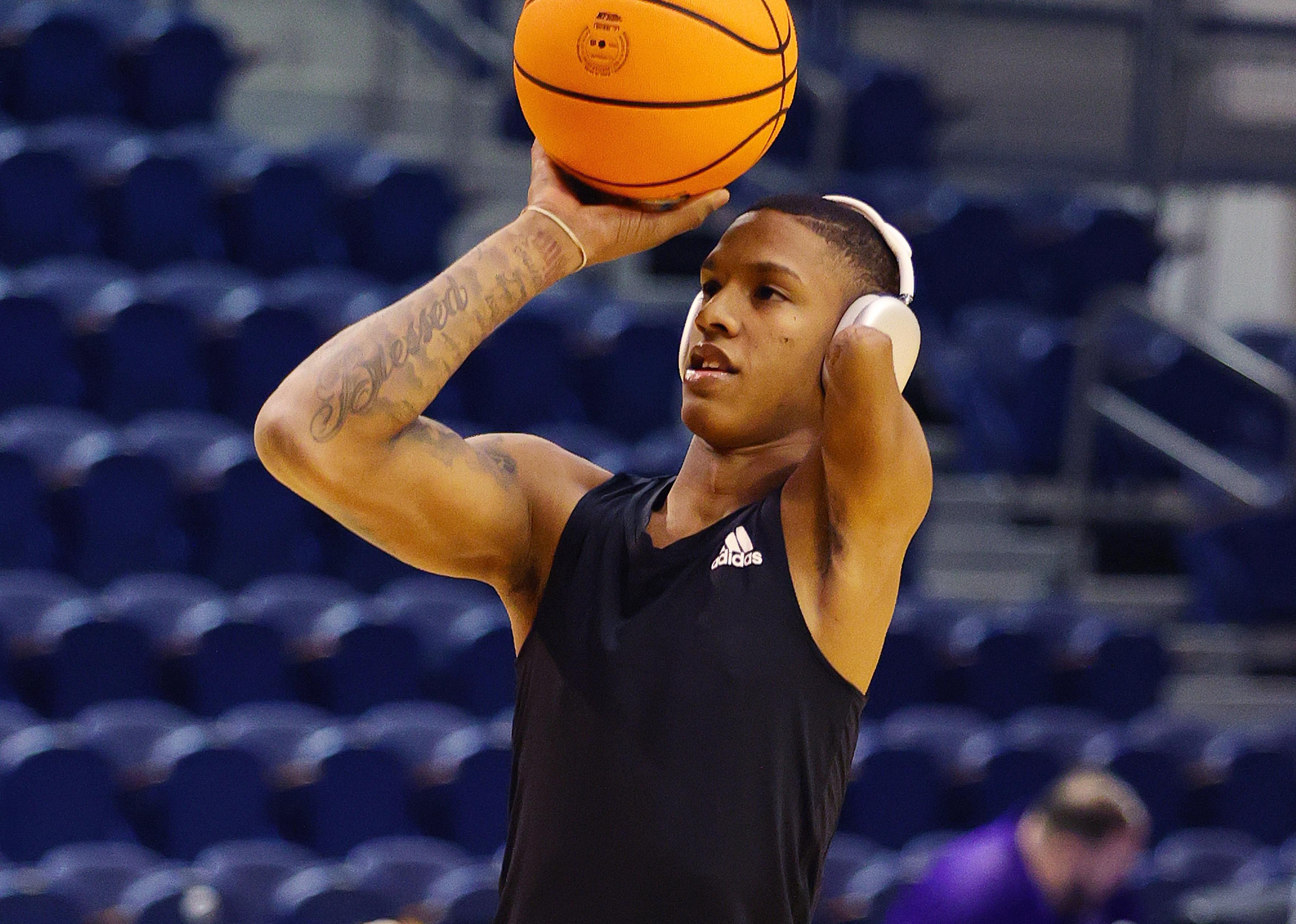 Bob Levey // Getty Images
Men's basketball
Hansel Enmanuel of the Northwestern State Demons warms up before a game.
– Share of NIL compensation: 17.0%
– Share of NIL activities: 7.6%
Hansel Enmanuel of Northwestern State University, who has one arm, has turned his impressive social media following—1.6 million followers on Instagram and 2.7 million on TikTok—into some high-profile NIL deals.
The freshman guard's partners include Gatorade, Adidas, and Oakley. ON3, a NIL network and database, values Enmanuel's worth at $1.5 million per year, the highest valuation of a college basketball player.
You may also like: Best sports documentaries of all time
---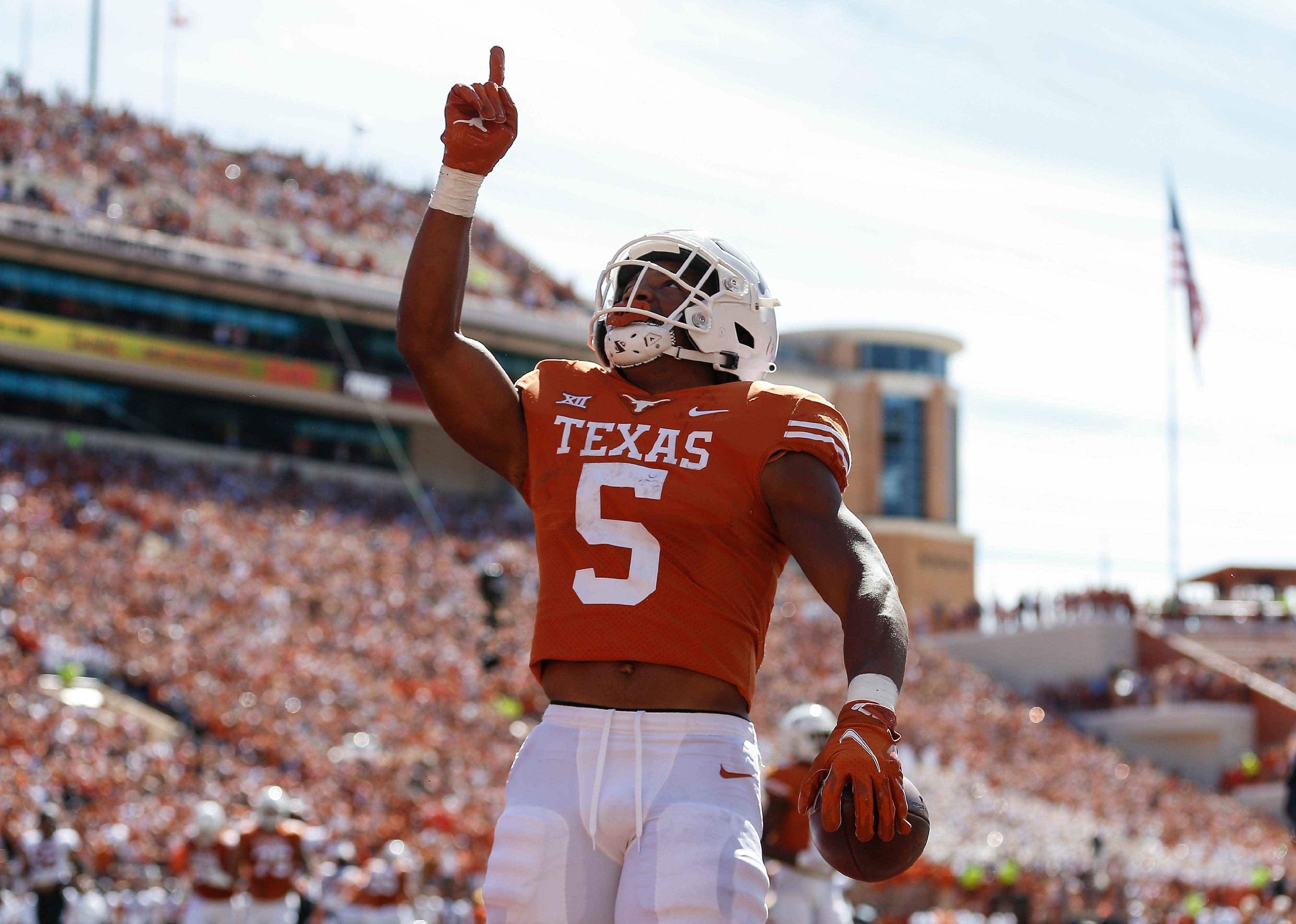 Tim Warner // Getty Images
Football
Bijan Robinson of the Texas Longhorns reacts after a touchdown.
– Share of NIL compensation: 49.9%
– Share of NIL activities: 29.3%
Accounting for roughly half of all NIL compensation, football has made its mark at the top of the heap. Among the highest earners is University of Texas running back Bijan Robinson, who has deals with clothing brand Rhoback and nonalcoholic craft beer company Athletic Brewing.
Robinson, with over 200,000 followers on Instagram, also has a particularly unique sponsorship: The junior partnered with a local Lamborghini dealership, allowing him to drive one of the brand's high-powered Italian sports cars until the deal expires this spring.
---