Final four bracket set in next edition of the "Crim Smash" tennis frenzy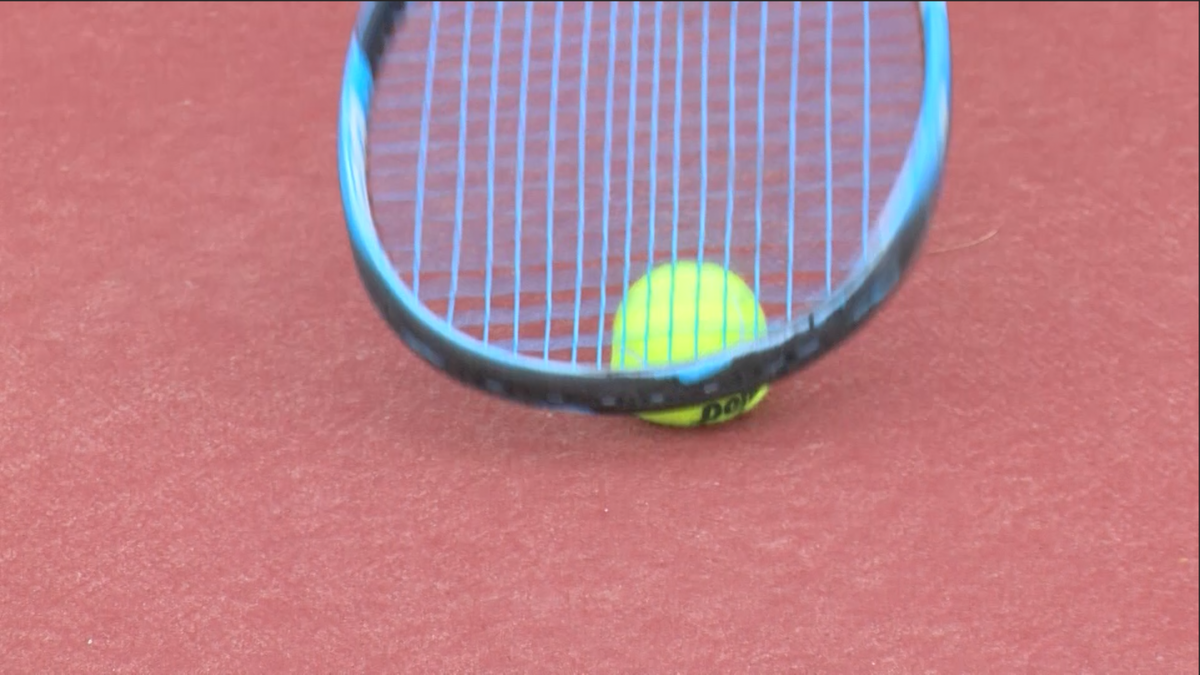 The stage is set to crown the next champions in Yuma's biggest tennis tournament
YUMA, Ariz., (KYMA, KECY) - A long day of tennis at Desert Sun Stadium and Cibola High School ended Friday with just four left standing on both the boys and girls sides of the Crim Smash tournament.
Yuma's biggest tennis clash which included all Yuma schools, including Antelope and San Luis, sorted out the top tennis players from each school in a single elimination bracket - all culminating in the semifinal and final individual matches to be played on Saturday.
There was quite a bit of parity on the boys side, leaving the final four players representing four different schools. While on the girls side, three of the four remaining hail from Gila Ridge - who as a team is 8-0 on the 2023 season.
BOYS FINALS:
Andrew Tams (Gila Ridge #1) vs. Derick Aguirre (San Luis #1)
Ethan Gutierrez (Yuma Catholic #1) vs. Edgar Rodriguez (Kofa #3)
GIRLS FINALS:
Lilly Moreland (Gila Ridge #1) vs. Aliya Sanchez (Kofa #1)
Sarah Emmons (Gila Ridge #2) vs. Faith Voorhies (Gila Ridge #3)
The semifinal matches will begin at 9 a.m. Saturday at Desert Sun Stadium.