OUAZ rolls on senior night, postseason snubbed by NAIA
Spirit earn third consecutive Sooner Athletic Conference in a three way tie with Louisiana Christian and Texas Wesleyan
SURPRISE, Ariz. ( KYMA, KECY-TV ) - On Saturday night at Spirit Field, the Ottawa football team rolled past Oklahoma Panhandle State 89-20. The absurd point total marked the second time in the last month that the OUAZ football team scored the most points in college football, regardless of level.
The win also gave OUAZ their third straight Sooner Athletic Conference, this year shared Louisiana Christian and Texas Wesleyan.
On a night where OUAZ honored 33 seniors and grad students including Yuma natives Wyatt Robinson ( Gila Ridge H.S. ) and Ty Moreno ( Gila Ridge H.S. ), a night where points resembled a video game on easy mode, a third consecutive SAC title, the following day, despite being ranked in the top 20 and teams ahead of OUAZ losing, Ottawa was snubbed from the postseason.
"Welcome to the NAIA where playoffs don't always make sense," OUAZ Assistant AD - Communication Chris Davis said.
OUAZ actually jumped in the rankings from #19 to #13 but missed out on the postseason due to seven at large bids in the 20 team playoff format. Of the top 20 teams, OUAZ at #13 along with #19 Lindsey Wilson College did not make the NAIA postseason. The NAIA playoff matchups can be seen here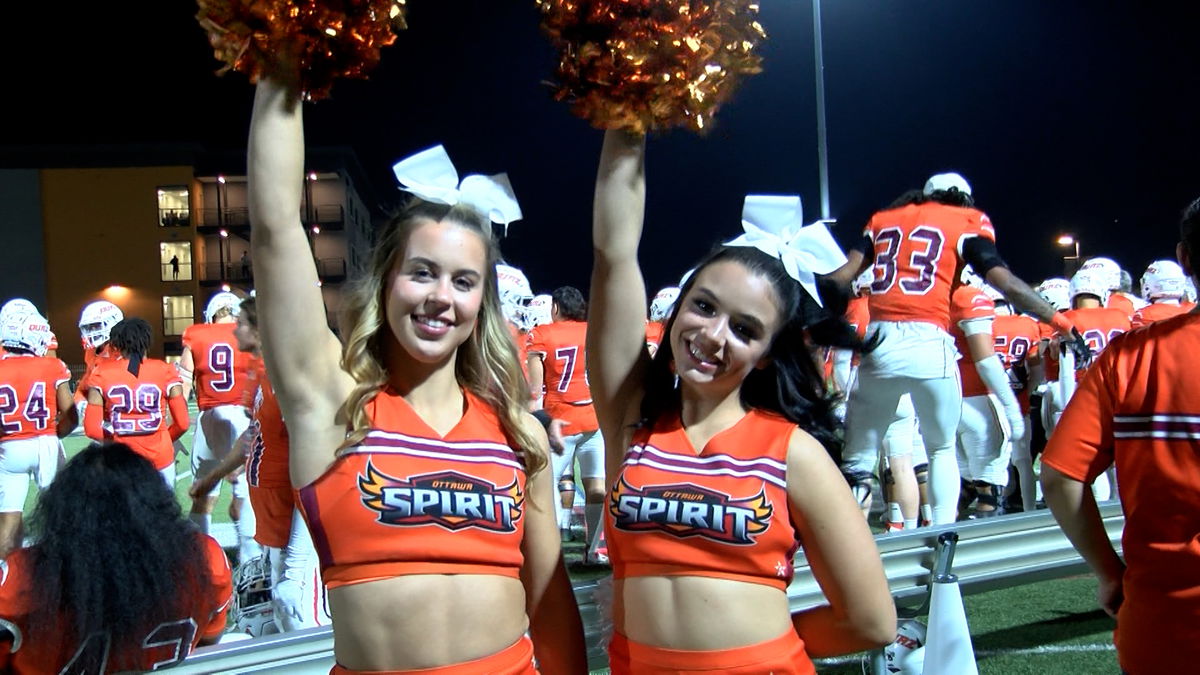 "We have a really great group of guys in our football program, who I believe deserve to be in the playoffs," OUAZ head coach Mike Nesbitt said. " We have one of the top-rated offenses, defenses and special teams in the country.  Heck,  we've only been around since 2017 and now have 4 conference championships.   That's pretty dang impressive.   We're already hot on the recruiting trail right now and working on 2024."
Ottawa University currently contains seven former players from the desert southwest on the roster. A big part of that is recruiting from former Arizona Western coach and OUAZ defensive coordinator Jerry Dominguez.
Besides seniors Robinson and Moreno, OUAZ also features defensive starters Tyler Faber (Jr.) and D'Angelo Jackson (So.) as defensive starters. Both hail from Gila Ridge High School. Central's Brennan Havens (Fr.) sees time on special teams. Freshman Carlos Gomez from Palo Verde Valley High School, Yuma High School's Jaynoah Medal (So.).
The Spirit also have a handful of redshirt freshman on the team which includes Mehkye Washington from Brawley High school, Cibola's Oliver Gonzalez and Gila Ridge's Brayden Faber.