Kofa girls basketball bounces back!
The Lady Kings defeat Central to end 2-game losing streak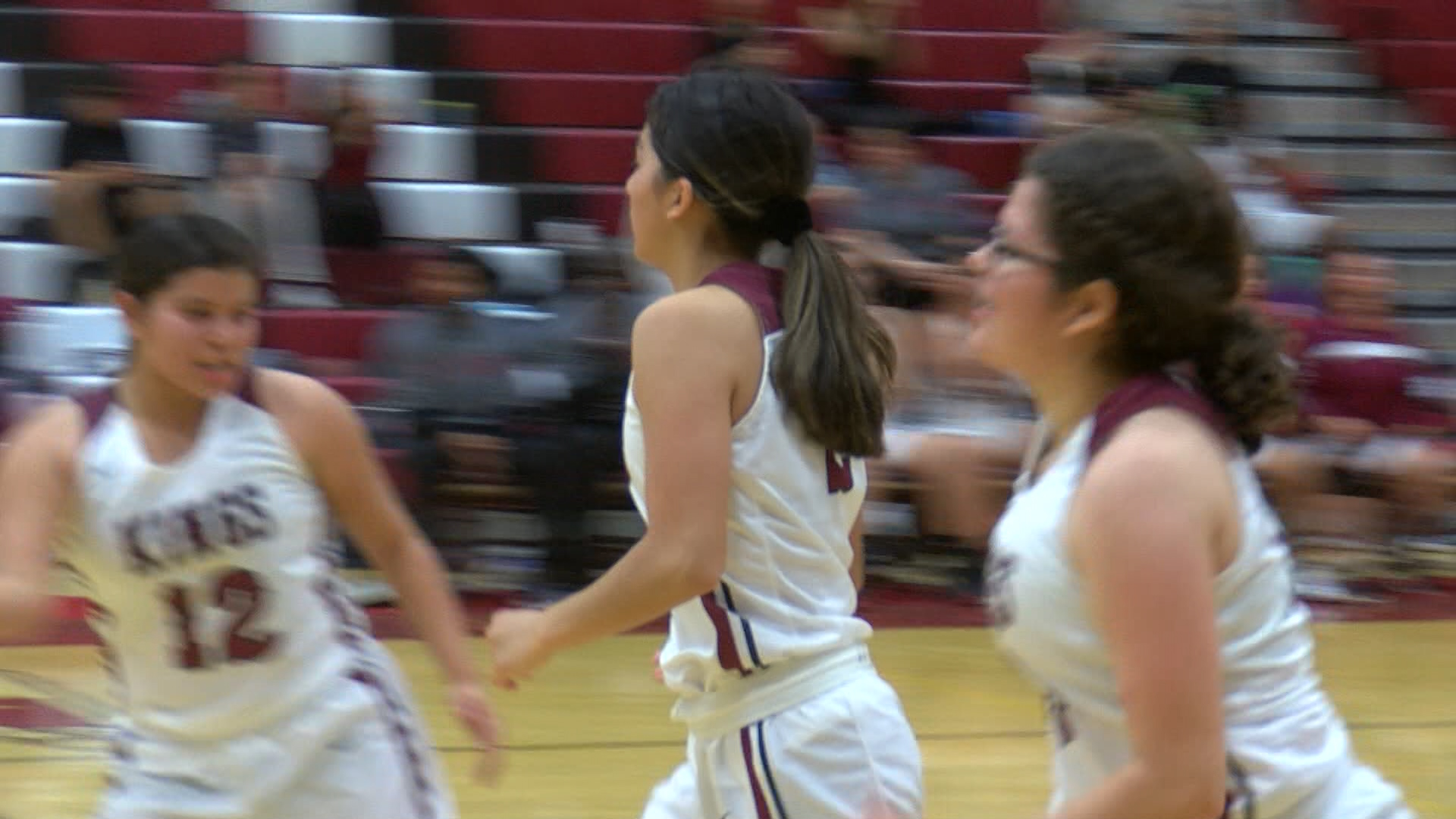 Since knocking off Trevor Browne to start the regular season, the Kofa Lady Kings girls basketball team has hit a 2-game skid.
Continuing a 6-game season opening home stand, the Crimson and White would take on it's 2nd Imperial Valley opponent in the Central Lady Spartans.
From the opening tip, it would be Kofa's night to shine.
The Lady Kings would build a substantial lead that would balloon to more than 20 points by the 2nd half.
When all the dust cleared, Kofa would take the 57-28 convincing win.
Reagan Goforth would lead the Lady Kings with 21 points and 10 rebounds, while teammate Vivian Guevara would chip in 12 points on the night.