A slight warm-up for the weekend ahead
YUMA, Ariz. (KYMA, KECY-TV) - Temperatures are a little warmer than yesterday as highs are expected to top out in the 90s, which is cooler than our average 102 degrees.
We are experiencing some partly cloudy skies today and through the evening, but we will stay dry with temperatures cooling down into the mid-80s later tonight.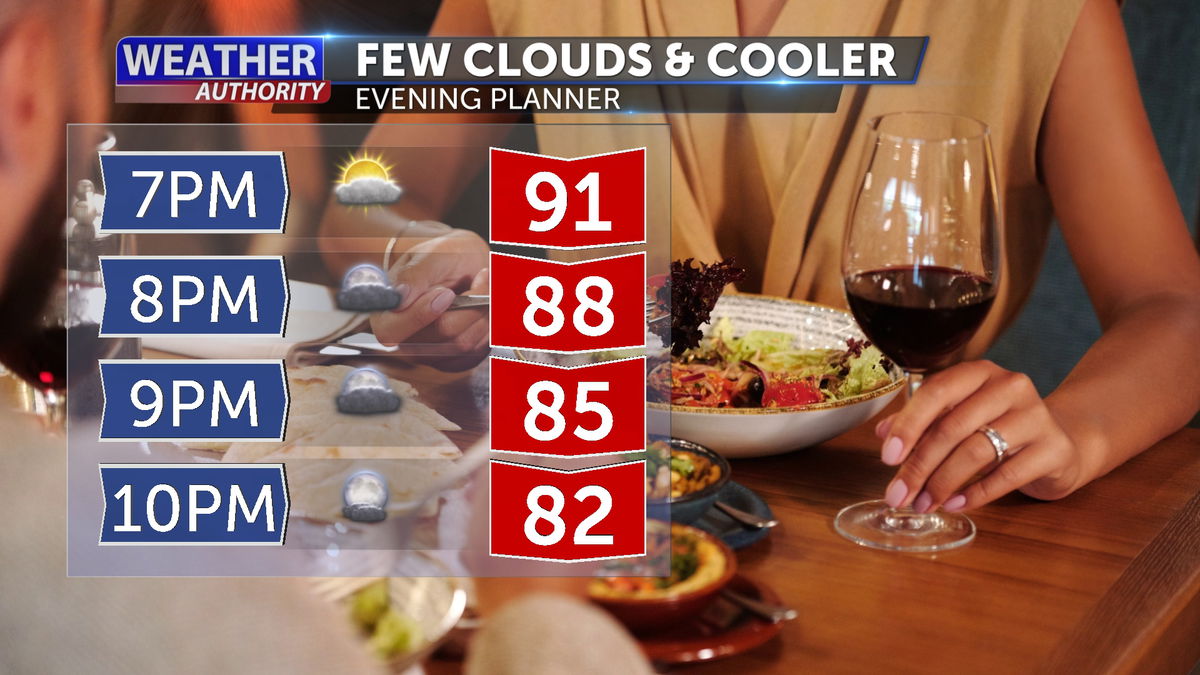 Breezier conditions are expected again tomorrow evening with stronger winds staying in Imperial County where the highest gusts could reach 30 MPH.
The Imperial County APCD has issued an Air Quality Alert through 6 p.m. this evening and then it will go back into effect from 8 a.m. until 6 p.m. Friday for the Imperial Valley due to high levels of ozone (smog).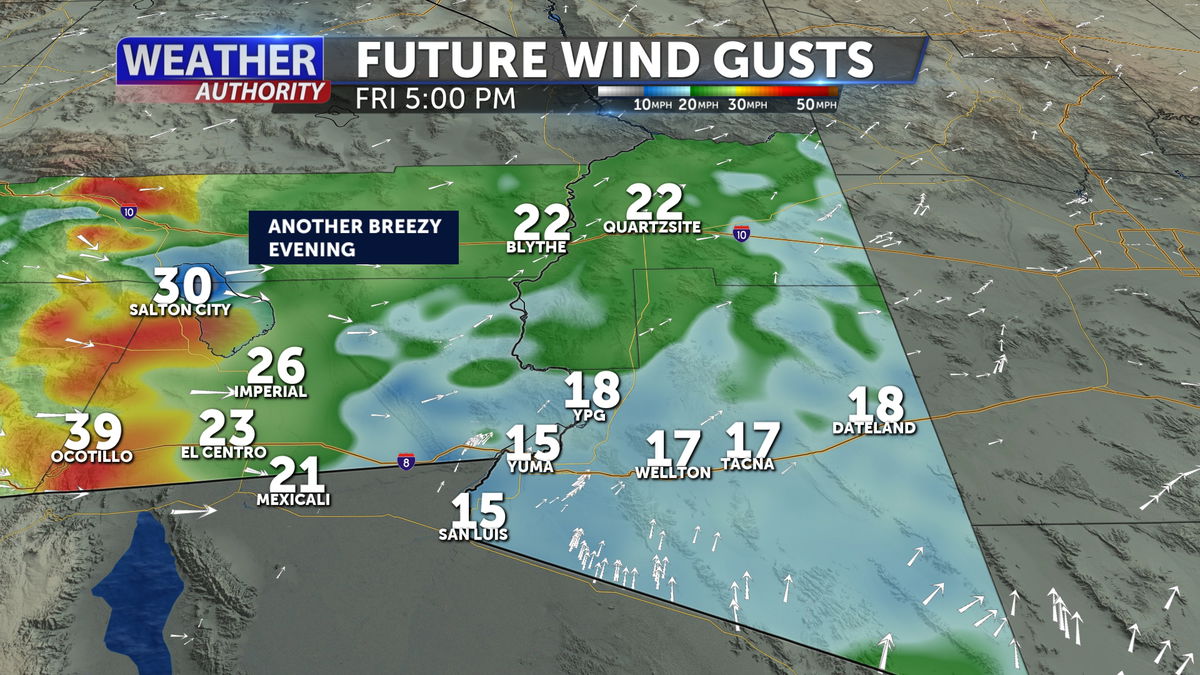 The current lower pressure system shifted north, but it will still keep our temperatures mild for the season and breezy.
A weather disturbance moving across the region during the upcoming weekend will result in enhanced breeziness, with the strongest winds expected across portions of Imperial County.
Below-normal temperatures will continue through early next week before a warming trend pushes readings back to near normal by the latter half of next week.
Ongoing releases from Painted Rock Dam continue to travel down the Gila River through Yuma County.
Flood Warning along the Gila River between Painted Rock Dam and the Colorado River still remains in effect until at least June 13.