Man taken to hospital after crash in Somerton
SOMERTON, Ariz. (KYMA, KECY)- A man is taken to the hospital after two vehicles crashed Friday morning at County 14th and Avenue C 1/2.
The Somerton Cocopah Fire Department (SCFD) says upon their arrival, they found a white Ford pickup on the eastbound lane of County 14th.
According to SCFD, the truck had damages to the driver's side and its entire driver side rear wheel had been knocked off.
A grey Pontiac sedan was west of the pickup on the southside of County 14th against a residential wall. The sedan had a heavy front end and passenger side damage.
Firefighters say the driver of the truck sustained a large hematoma to his forehead and complained of back pain. As a result of his injuries, he was transported to the hospital.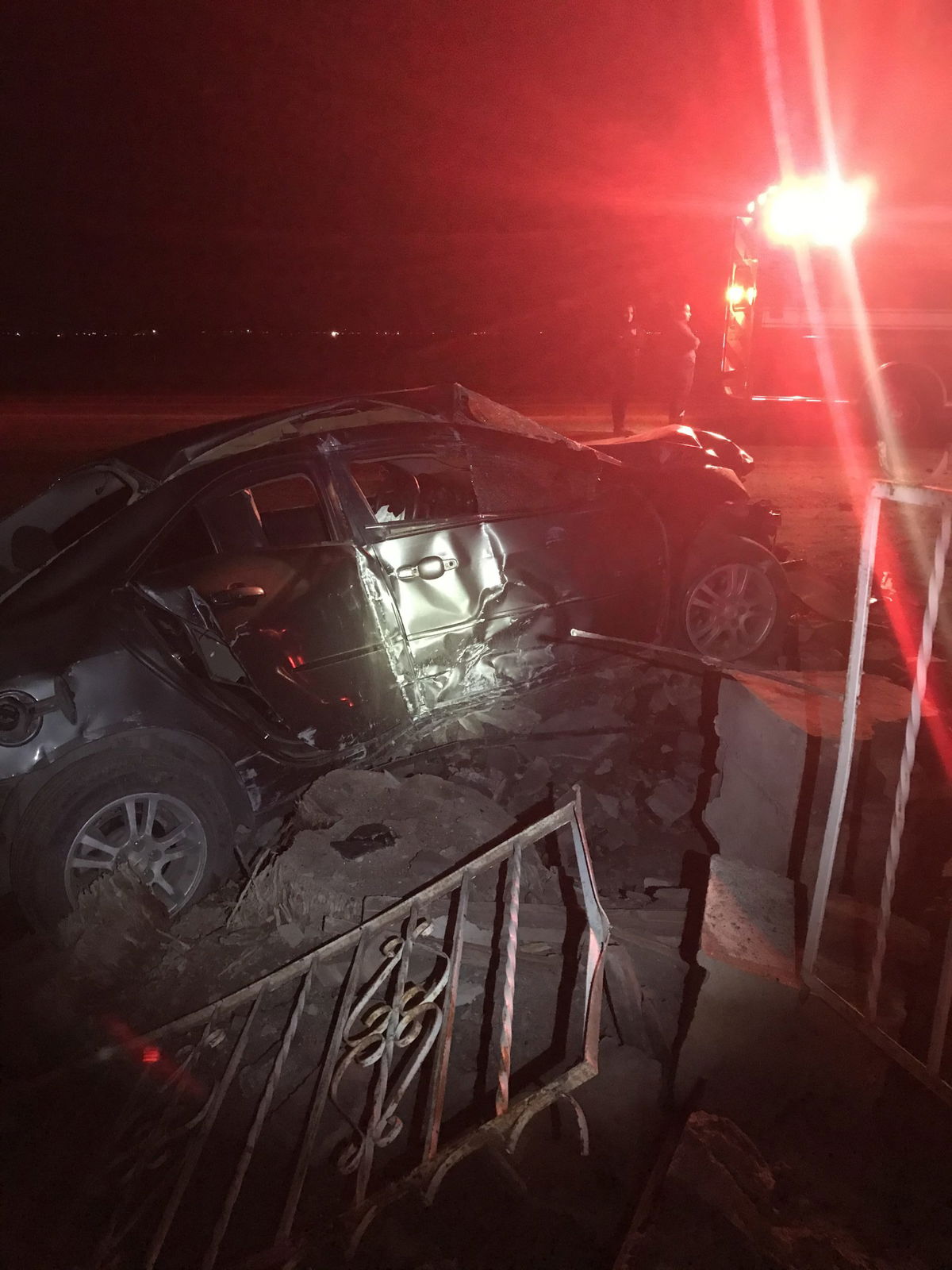 The driver of the sedan did not suffer injuries.
According to a witness, the westbound Pontiac drifted into the eastbound lane of County 14th and struck the Ford pickup, without braking, for unknown reasons.
The driver of the westbound Ford pickup attempted to swerve but was stuck by the Pontiac, which then spun around and struck a residential fence.
The Yuma County Sheriff's Office is investigating.