Ohio school bus accident caught on camera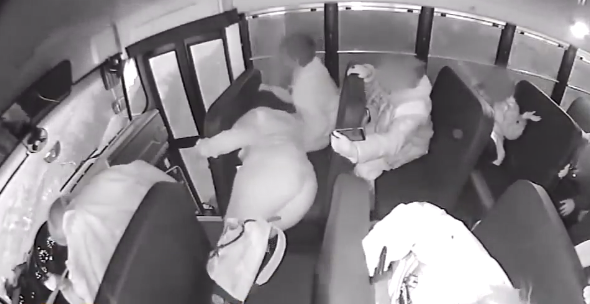 WARNING: Some viewers may find this video hard to watch. Viewer discretion advised.
THORNVILLE, Ohio (KYMA, KECY)- A video released by Ohio State Highway Patrol shows Ohio school bus overturns in a crash.
WBNS News reports the crash happened on December 19 near the intersection of State Route 204 and State Route 13.
According to reports, investigators say the driver of a Mustang ran a red light and was hit by the school bus.
As a result of the crash, the collision sent the bus spinning and rolling onto its side.
Eight students and the bus driver were taken to the hospital with non-life threatening injuries.
The driver of the Mustang was taken to the hospital with serious injuries.
According to the state patrol, the driver who ran the red light was driving with a suspended license. Records show the driver hasn't had a valid driver's license since 2000.