DEA and Phoenix police seize nearly 170,000 fentanyl pills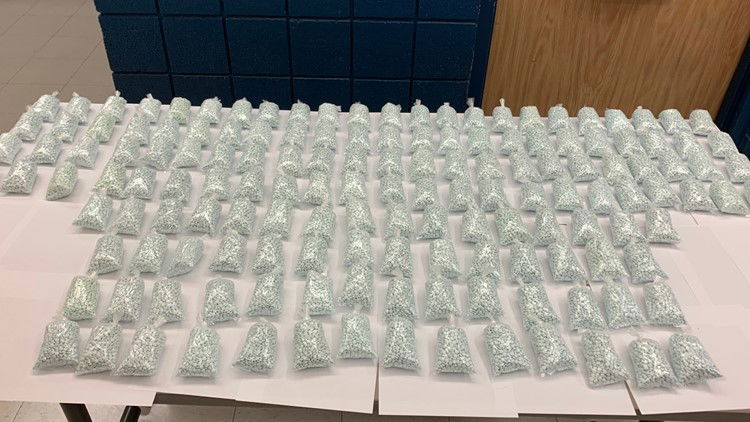 PHOENIX, Ariz. (KYMA, KECY)- The Phoenix Police Department along with the Drug Enforcement Agency seized nearly 170,000 pills off Phoenix streets Thursday.
12 News reports 24-year-old Marcelino Ontiveros Quintero was arrested during a traffic stop along with his driver, Norma Ibarra Justo.
Reports show the agency said a task force was launched to investigate Quintero's drug trafficking activities.
Phoenix Police working with @DEAPHOENIXDiv and @Arizona_DPS bust drug operation, nearly 170,000 Fentanyl pills seized. https://t.co/50DQVT4d85 pic: DEA pic.twitter.com/V6mDscV3LO

— Phoenix Police Department (@phoenixpolice) January 23, 2020
A search of the vehicle led police to uncover about 165,000 blue "M-30" fentanyl pills, with a street value of 3 million dollars.
According to 12 News, investigators found 4,000 more fentanyl pills when they searched locations in Phoenix and Peoria.
Quintero and Justo were booked into Maricopa County Jail and charges have been submitted to the County Attorney's Office for review.