Military Matters: Honoring HM Felicity Price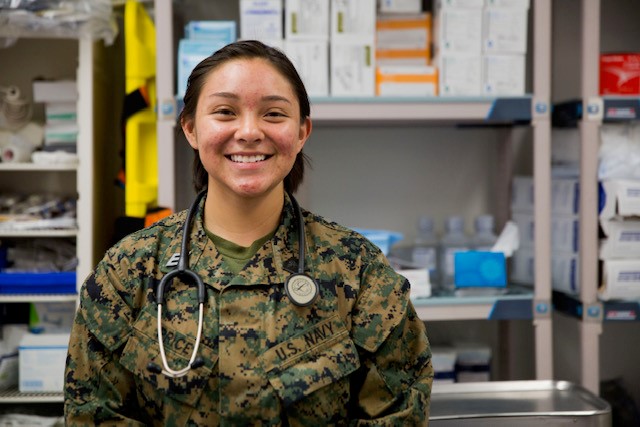 YUMA, Ariz. (KYMA, KECY)- Today's Military Matters we honor Hospital Corpsman (HM) Felicity Price, an Aerospace Medical Technician (AVT), and Marine Operational Test and Evaluation Squadron One at Marine Corps Air Station (MCAS) Yuma.
MCAS said HM Price has been enlisted in the Navy for 18 months. As an AVT, Price supports Marines in field operations maintaining medical records, administration packages, and ensuring Marines and Sailors are medically ready to deploy at any time.
Reports show HM Price enlisted in the Navy for the opportunity to learn how to help people with illnesses or injuries.
Her favorite part about her job is helping her patients with their medical troubles. Price feels honored to be called "Doc," a common nickname given to corpsman by the Marines that they work with.
While supporting her fellow brothers and sisters, Price stated, "The relationship between Corpsman and Marines is unlike anything else."