Military bases beef up security amid Iran tensions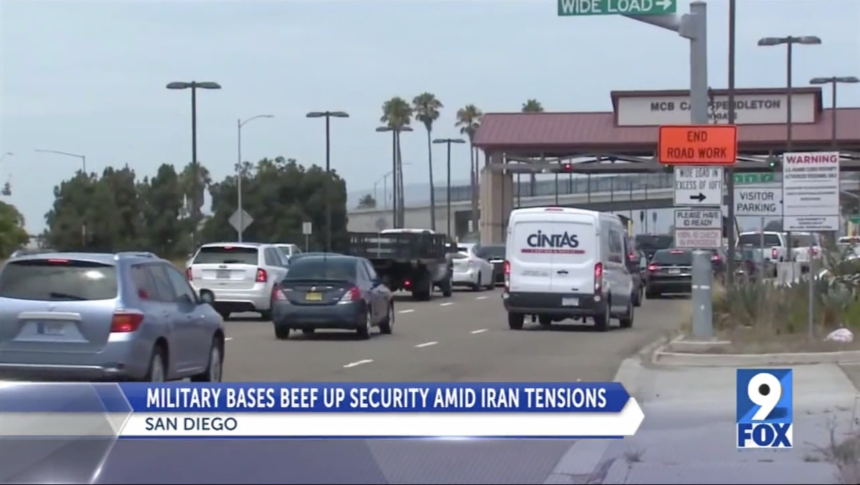 SAN DIEGO, CA- Military bases in California are beefing up security amid the united states' heightened tensions with Iran.
Over the weekend in San Diego, Marine Corps Air Station Miramar, Marine Corps Base Camp Pendleton, and Naval Base Point Loma all implementing additional security measures for residents and visitors.
Authorities in Miramar telling folks on social media to expect entry gate delays as military police conduct I.D. checks on everyone and increase car inspections.
A similar message also tweeted out by Camp Pendleton and Point Loma.
The Naval Base also telling folks they could no longer sign in visitors.
Instead, anyone without a proper I.D. will have to be vetted by the pass office during normal workdays.
It's unclear how long these security measures will be in place.
The extra safety precautions come after an American drone killed a top Iranian general who the Trump administration alleges was threatening U.S. security.