SPECIAL REPORT: Rebuilding the Red Birds
The Arizona Cardinals head into training camp with a new regime
TEMPE, Ariz. (KYMA, KECY-TV) - 2023 starts a new era for the Arizona Cardinals beginning at the top with general manager, Monti Ossenfort, and head coach Jonathan Gannon.
"We talk about our players every day," Gannon said. "It's our livelihood so, it's been really cool to have a general manager that is that open, honest, and clear with his communication and checks in with us daily."
It's Gannon's debut season as a head coach coming to Arizona after helping the Philadelphia Eagles advance to Super Bowl LVII as their defensive coordinator.
"In minicamp, it's just kind of the culmination of the whole off-season program," Gannon said. "We got a lot of things in and we threw a lot of things at them situational football and try to make it chaotic."
Gannon felt confident heading into the summer break.
"A lot of work to be done this summer but I think we set a good foundation for when we come back here and it will be ratcheted up just a tad," Gannon said.
Offensive lineman Will Hernandez is one of many new faces on the Cardinals roster.
"It's nothing new," Hernandez said. "So we're good. We're good and we're adapting quickly."
Another new face, third-round draft pick wide receiver Michael Wilson is already feeling the pressure to help turn the organization around.
"Being a third-round pick I know that comes with a lot of pressure," Wilson said. "Because you are a top 100 draft pick and you're expected to perform."
Veteran cornerback Antonio Hamilton says he's no stranger to being doubted and underrated. In fact, he says he prefers it.
"Be at the bottom, quite frankly because it gives me that edge to keep going and to dominate," Hamilton said. "When I do, they hear about it."
Hamilton knows getting the Cardinals back to where they were two years ago will be a complete team effort.
"That takes us and puts us closer together because we know we kind of go out there and get one common goal accomplished," Hamilton said. "And no matter what it is, we're going to compete against each other, all within helping each other."
As the team enters a new regime, the positive mindset is flowing through the players.
"I have a really good feeling about being here," Wilson said. "I love this organization and I'm proud to be the draft class that hopefully with the new coaching staff can help turn this organization around and bring some championships here."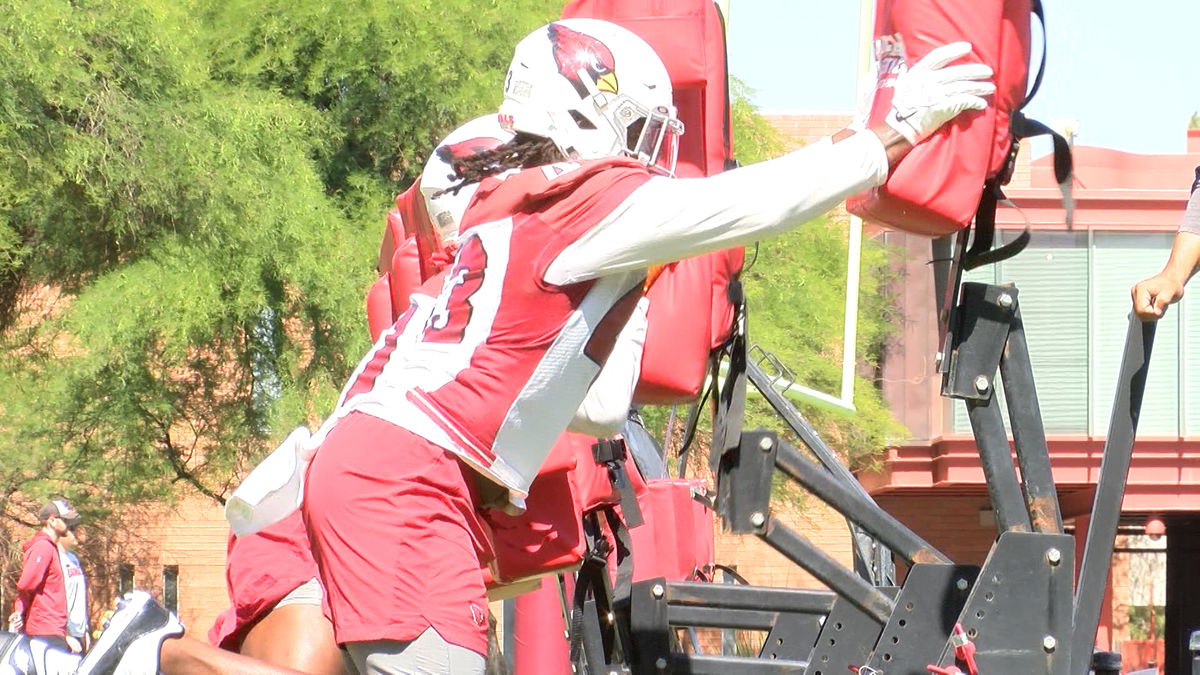 Players reported to training camp on July 25th and the first pre-season home game is August 11th ay home against the Denver Broncos.