Yuma City Hall closed Thursday and Friday for Thanksgiving week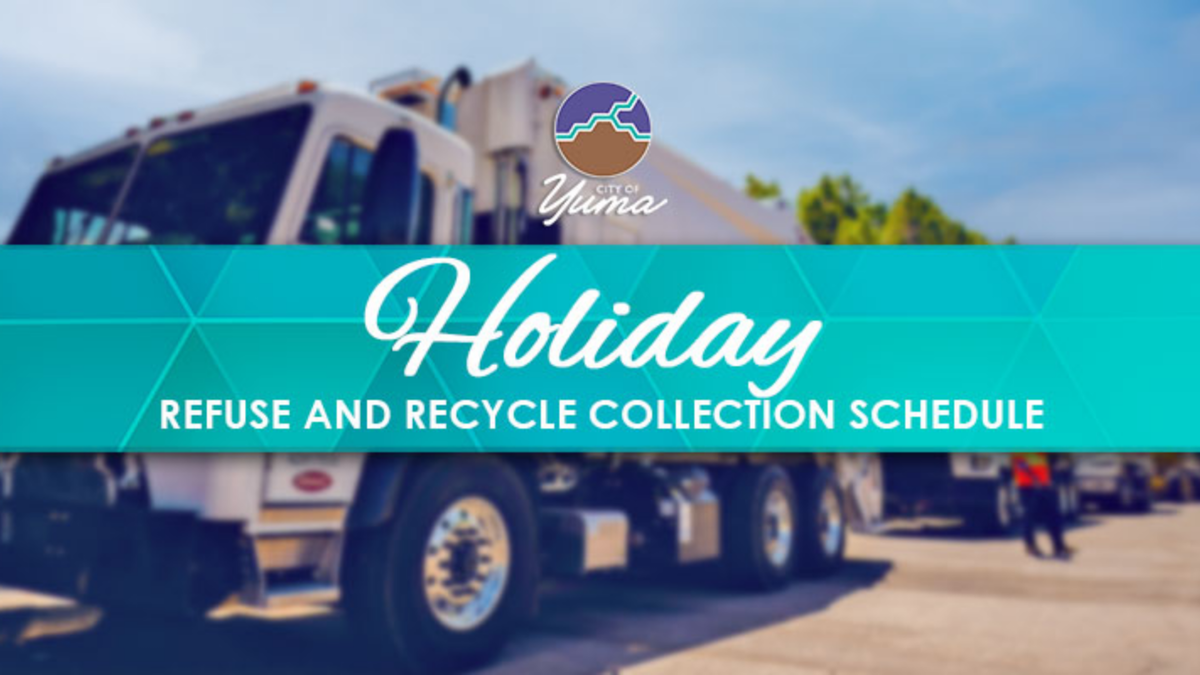 YUMA, Ariz. (KYMA, KECY) - The City of Yuma said City Hall will be closed on Thursday, Nov. 23, and Friday, Nov. 24, and urges residents to note early pickup for recycling.
Residents who have their blue recycling containers picked up on Thursdays will have collection picked up a day early on Wednesday, Nov. 22.
And residents who have their recycling picked up on Fridays will not have a change in service that week.
The City of Yuma said garbage collection will take place as normal on Monday and Tuesday.
If residents need other services from the city, they can visit www.yumaaz.gov and to make requests for non-emergency services, they can go to Yuma Click & Fix.