Yuma becomes 3rd busiest sector for migrant crossings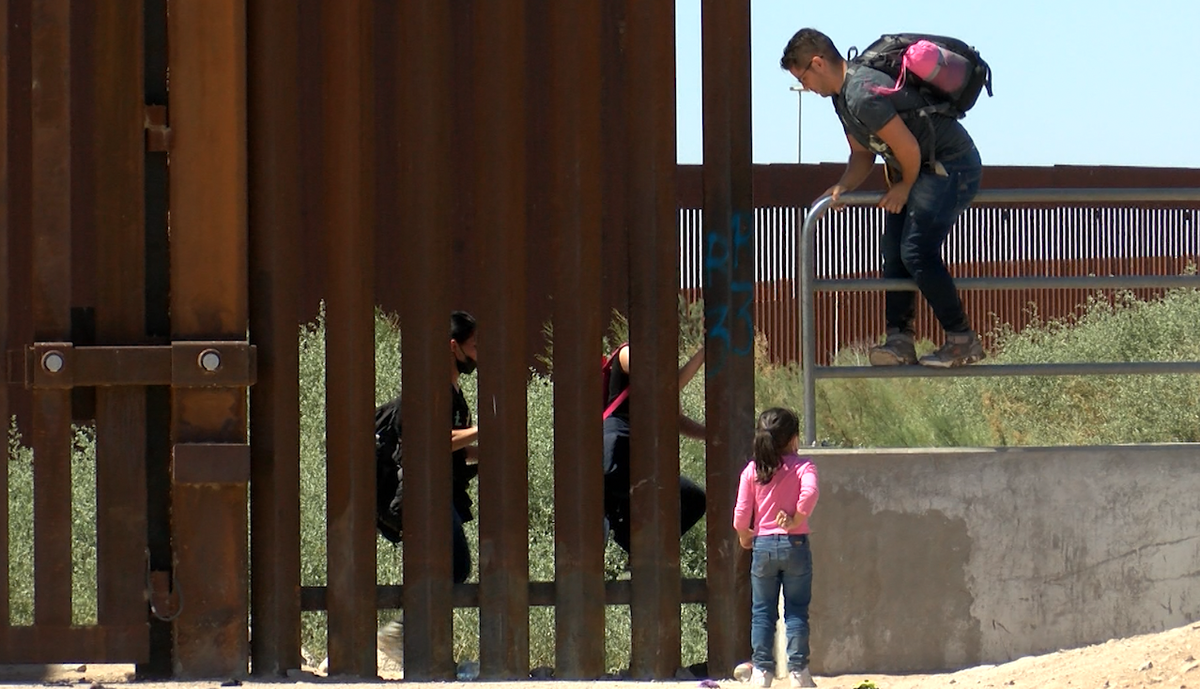 The 29,707 March apprehensions trailed only the Rio Grande Valley and Del Rio in Texas - FOX 9's Adam Klepp reports
YUMA, Ariz. (KECY, KYMA) - Customs and Border Protection reported 29,707 apprehensions in the Yuma sector in March.
That's an average of 990 arrests a day, putting Yuma on the map for the 3rd most illegal crossings compared to all other southern border sectors, falling behind only Del Rio and the Rio Grande Valley in Texas.
Activity Wednesday was slightly lighter than usual at the Morelos Dam.
A family from Venezuela illegally crossed into the United States on Wednesday and began walking on the Levee Road before a Border Patrol agent brought them back to the wall.
Reuben Angulo says they're seeking safety in the United States after traveling for over a month to get here.
"I want to be able to find a job, get ahead with my family and overcome these obstacles we have had for many years, and running from threats," Angulo said.
While Yuma doesn't have the highest numbers of migrants, it is seeing the biggest percentage increase out of any sector compared to 2021, by far.
Since October, close to 150,000 migrants have been apprehended in Yuma, 589% increase from this point last year.
April 20th also marks four months since the Department of Homeland Security announced they'd be completing sections of the Yuma border wall, but those gaps do currently remain open.