2nd Annual Tour de Fields gathers Yuma cyclists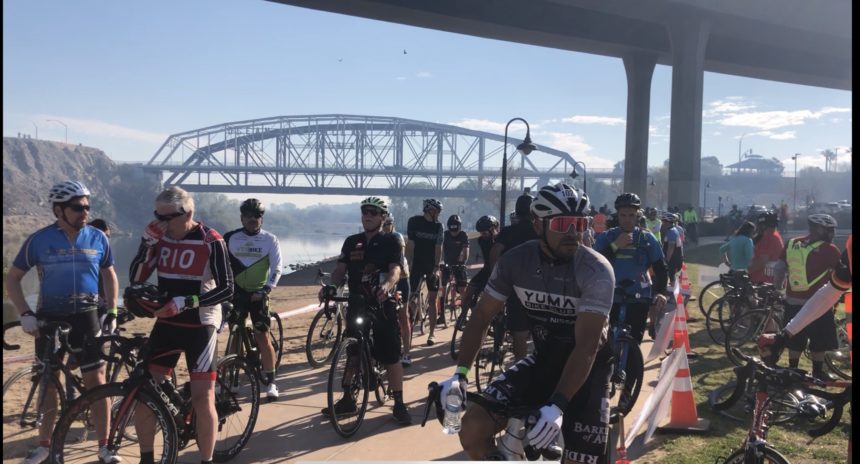 YUMA, Ariz. (KYMA, KECY) - The second-annual Tour de Fields kicked-off this morning.
The event is hosted by the Yuma Regional Bicycle coalition, and though only in its second year, they have big plans for the future of bike riding recreation in Yuma.
The event was for virtually everyone.
"We have three bike rides actually today. There's the sixty mile bike ride for those that are full-blown, well conditioned bicyclists. And we have a 30-mile bike ride that's more for the average person," said Gene Dalbey, Chairman of the Yuma Region Bicycle coalition.
"And then the ten-mile ride for the beginners. For people that wanna use that opportunity for their children and make a family event out of it."
An active member in Yuma's bike community, Dalbey has big plans.
"We're trying to make Yuma more bicycle friendly. Make it more of an attractive area or destination for people to come to and enjoy riding their bicycles."
His dream is for Yuma to become more friendly to bicyclists, runners, and even equestrians, so they can be safer in paths away from traffic.
"So we're going to keep doing it, and it's just to make sure that we have a better quality of life while we're out with the people in Yuma."
The Tour de Fields benefits the Yuma cancer Resource Center, as well as agricultural scholarships through the University of Arizona.
The Bike route travels along miles of Yuma's famous agriculture and was open to everyone-- as long as they brought a helmet.