Rural Metro Fire recognizes employees in pinning ceremony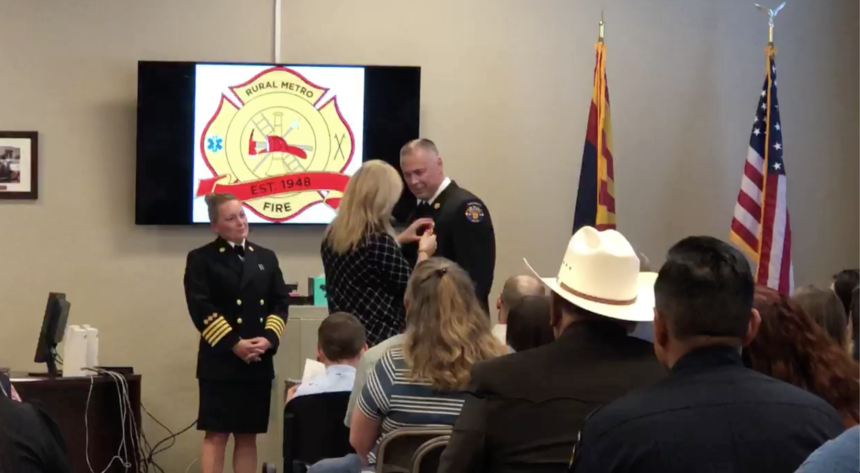 YUMA, Ariz. (KYMA, KECY) - The Yuma Metro Fire Department held a touching ceremony Sunday evening, recognizing its employees.
The pinning ceremony highlighted newly hired and promoted Rural Metro Fire employees, as well as years of service.
Friends and family watched as employees were pinned, and some even got to do the pinning themselves.
During the ceremony Chief Tim Soule was pinned as the new Rural Metro Fire Chief of Yuma County by his wife, Bobbie Soule.
Rural Metro also promoted Melissa Hilpert to Assistant Fire Chief as well as recognized her 20 years of service to the company.
Rural Metro says Melissa started out as an EMT/Firefighter and has worked hard to achieve her position. She was pinned by her husband, Jason.
Six new Fire Captains pinned, as well as 17 new hires.
Five employees were also recognized for years in service with Rural Metro Fire.