Yuma man sentenced to 16 years for second-degree murder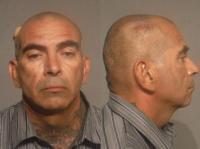 YUMA, Ariz. (KYMA, KECY)- A Yuma man has been sentenced to 16 years in prison after being convicted of shooting another man to death.
John Nate Gardea Sr. was formally sentenced in court Wednesday after he was found guilty by a jury of second degree murder.
In a separate case, he was also sentenced to 10 years in prison for a weapons misconduct charge under his plea agreement.
Gardea's prison time will be served concurrently, meaning the maximum amount of time he will serve for both cases is 16 years.
It was back in June 2018 when police said Gardea shot and killed Edward Rowland over a sale of tools turned deadly.