2 stabbed in Yuma after argument escalates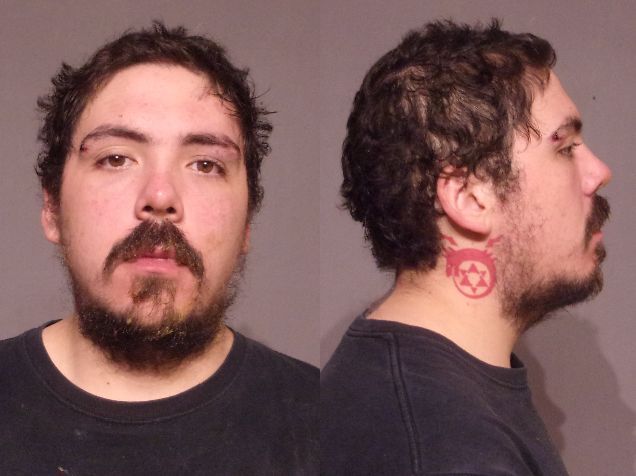 YUMA, Ariz. (KYMA, KSWT, FOX 9) - UPDATE
An individual was transported to the hospital Saturday night after an argument escalated into a stabbing.
The Yuma County Sheriff's Office (YCSO) said the victim ran to the neighbor's house after being stabbed by the suspect, 24-year-old D'andre Boode.
Boode followed the victim and forced his way into the neighbors home and continued the assault.
According to YCSO, the neighbors attempted to stop Boode after he began breaking items in the house.
As a result, one of the two neighbors received injuries from the suspect.
YCSO stated the suspect was arrested.
The first victim was transported to the hospital, while the other victims were treated on scene for their injuries.
ORIGINAL STORY
A Yuma man is behind bars accused of trying to kill two people in Yuma Saturday night.
Yuma County Sheriff's deputies arrested the man on five felony charges, including attempted second-degree murder.
The victims spoke out on Facebook following the alleged attack calling for justice.
"Family and friends, last night my family experienced a horrifying event. This man barged in my parent's home with [the] intent to hurt/murder my parents and siblings," wrote the family member.
The family member wrote one of her male family members was stabbed and another was injured. However, she claims her family did not know the suspect before the attack.
The family member claimed a woman who lived nearby ran to their family's house after being stabbed by the suspect. They add the suspect followed the woman and that's how their family became involved.
This has not been confirmed with the Yuma County Sheriff's Office (YCSO) at this time. YCSO will release more information Monday.
The suspect made his initial appearance in Yuma Justice Court Sunday and is being held on a $500,000 cash-only bond. He is expected back in court on Tuesday.