Imperial County returns to stage one, says outbreaks have not been correlated to retail stores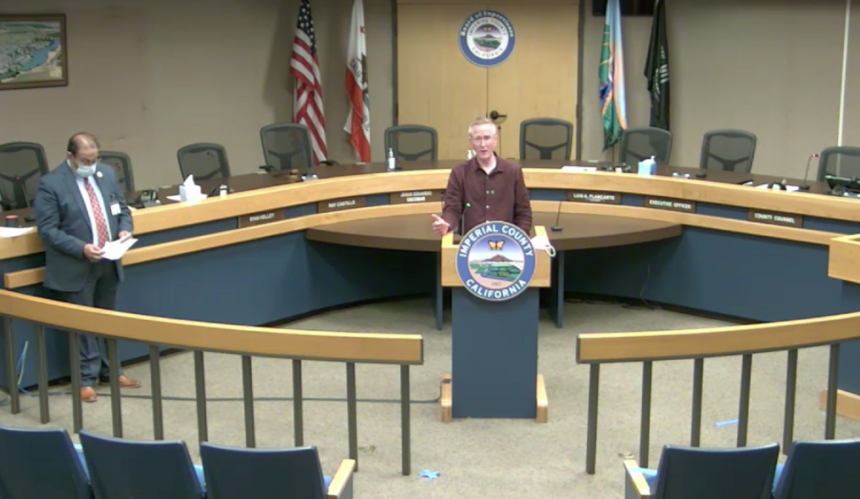 IMPERIAL COUNTY, Calif. (KYMA, KECY)-Imperial County returns to stage one, closing county parks and prohibiting in-store shopping at non-essential retail stores.
The move comes as Governor Gavin Newsom demanded county leaders to "toggle back" and even threatened to intervene if Imperial County did not take action.
Since the reopening of retail stores four weeks ago, Imperial County Health Officer said no outbreaks had been correlated to retail stores or parks.
The health department says new restrictions are meant to limit human interaction with people out of their households.
"No specific locations have recently been identified as what we would call a cluster or an outbreak, the reason we specifically are working on these types of business or locations is because we are trying to limit the mixing of people so clusters will not occur," said Dr. Stephen Munday, Imperial County Health Officer.
The Gran Plaza outlets manager isn't too happy about the new amended order.
"We're really upset that the county decided to close most of the retail businesses, here at Gran Plaza we have only seen one case of COVID-19, other than that we haven't seen any other cases raise up at the outlets," said Cesar Casillas.
Casillas said he found out about the official closure through the county's live press conference. Stores at the outlets closed at 7:00 p.m. Wednesday and only a few stores remain open for curbside pick up.
One shopper who drove from El Centro to shop was disappointed to find the outlets closed.
"I think it's great that they closed places like bars and restaurants because you do have more contact with people at those places but here they are taking precautions, I came three weeks ago and there were only three customers in the store, they gave us hand sanitizer. It was safe," said Felipa Oliveros, El Centro Resident.
Local business owners have criticized the county for not taking action at big chain stores in the valley like Walmart that don't have a capacity limit for their stores, violating social distancing orders.
The county hopes the new amended order will help control the spread of COVID-19.