2,500 residents without power in Imperial County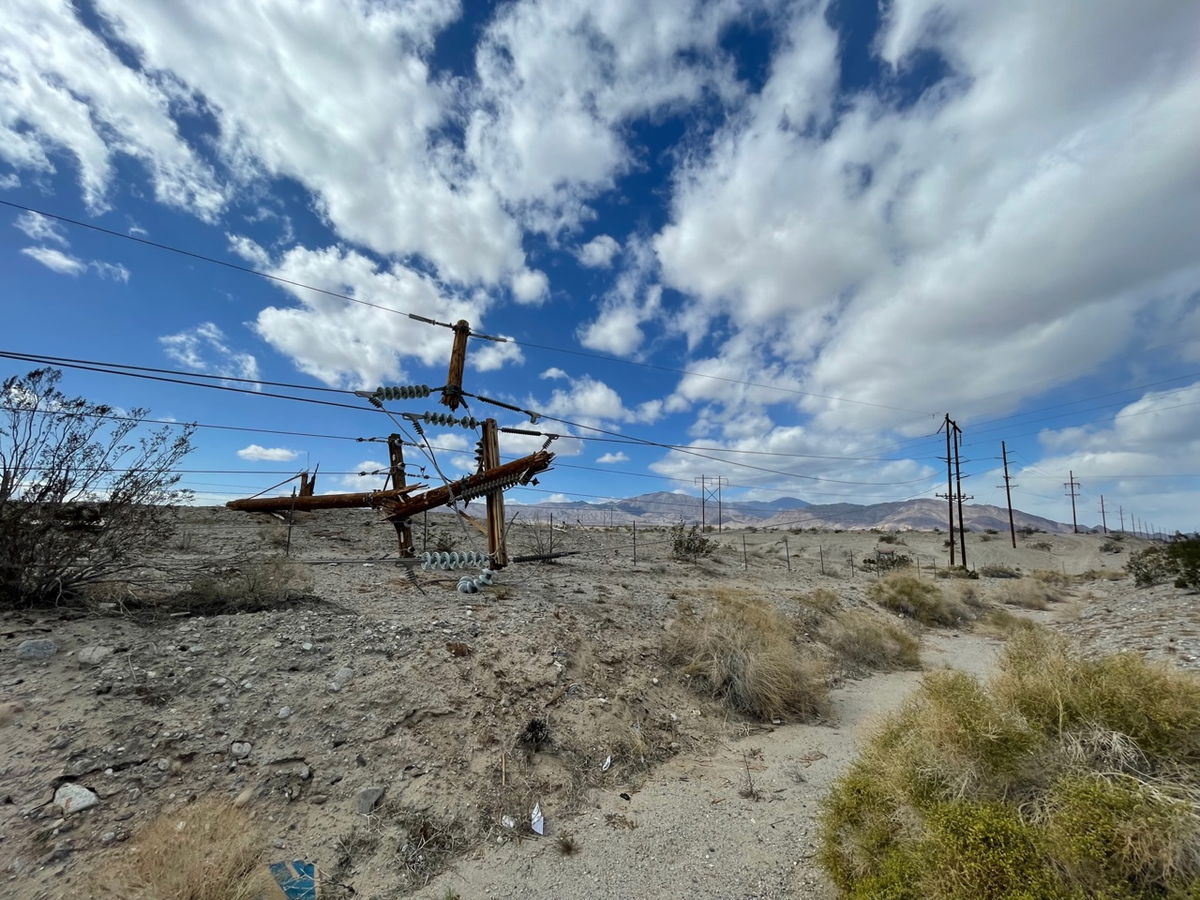 IMPERIAL COUNTY, Calif. (KYMA, KECY) - The Imperial Irrigation District (IID) said that around 2,500 customers in the Salton City and eastern areas of Imperial County are without power.
IID energy crews are working to restore power to customers.
Due to the recent high winds, about 76 power poles on a major transmission line were knocked down said IID.
IID also asked other utilities for assistance and is expecting four additional crews to arrive at the scene by noon on Thursday, February 23.
They are also working with the California Governor's Office of Emergency Services and Imperial County to bring temporary assistance until power can be restored.
IID said that some customers may be without power for more than 24 hours.
The district is also anticipating restoring power for about 800 Salton City area customers on Wednesday evening and IID mentioned that complete restoration could take several days.
The high winds in Imperial County, it is making it difficult for crews to work on the power.
According to IID, 35 power poles went down north of Salton City and 41 others, south of the city.
The transmission line (R-Line) connects substations in eastern Imperial County and the Desert Shores area said IID.
IID said it will continue to post updated information on its social media.