DEA ramps up battle against meth trafficking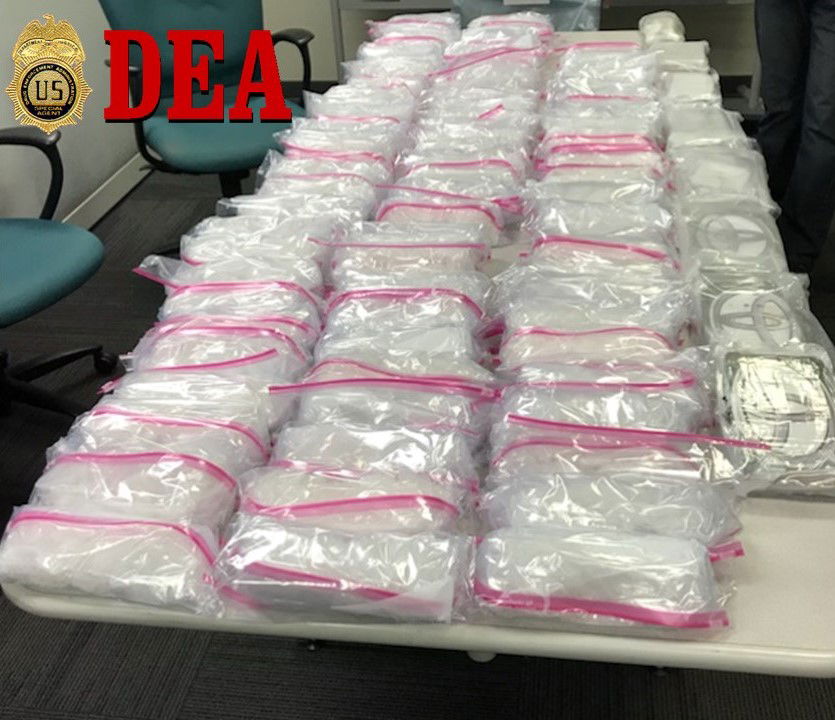 Operation Crystal Shield will focus on transportation hubs
WASHINGTON, D.C. (KYMA, KECY) - The Drug Enforcement Administration (DEA) is taking its war on methamphetamine to a new front.
On Thursday the DEA announced the launch of "Operation Crystal Shield." It will focus enforcement efforts on so-called "transportation hubs." Those are areas where meth is trafficked in bulk, and then distributed across the country.
The DEA will focus its initial efforts on eight major meth hubs. They include:
Phoenix
Dallas
El Paso
Houston
Los Angeles
St. Louis
Atlanta
New Orleans
Together, these cities accounted for more than 75% of the meth seized in the U.S. in 2019.
Between 2017 and 2019 DEA seizures of the drug increased 127%, from nearly 50,000 pounds to more than 112,000 pounds. During that same time frame, meth-related arrests climbed by 20%. The number of people killed by the drug also rose significantly.
"With a 22 percent increase in methamphetamine-related overdose deaths, now is the time to act." said Acting DEA Administrator Uttam Dhillon.
"By reducing the supply of meth, we reduce the violence, addiction, and death it spreads." said Dhillon.
The DEA says it's new operation will supplement its ongoing efforts along the border, especially those in Imperial and San Diego counties.
"Over 60% of the methamphetamine that enters our country, enters through the Ports of Entries in San Diego and Imperial Counties. DEA and our outstanding law enforcement partners in the San Diego area will continue to work night and day to stem the flow of this poison from entering our communities." said Dhillon.
The DEA says virtually all the methamphetamine in the U.S. comes through major ports of entry along the Southwest Border. Smugglers then use big rigs and personal vehicles to take it to transportation hubs. Agents say it's often found mixed in with shipments of cocaine, heroin, and fentanyl.