Murder of 6-year-old girl linked to dead man found by her body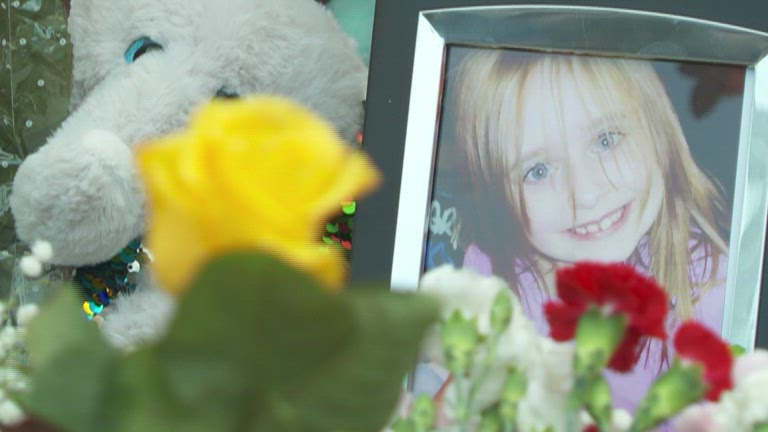 Man identified as a neighbor of Faye Swetlik
CAYCE, N.C. (KYMA, KECY) - Investigators in South Carolina say the suspected murder of a 6-year-old girl is "linked" to a 30-year-old neighbor who was found dead shortly after the little girl's body was discovered.
Police in Cayce still aren't explaining how Coty Scott Taylor is connected to Faye Swetlik's death. However, they say they are no longer looking for suspects in either death. They're also assuring residents of the Columbia suburb that they are safe.
Faye was last seen late Monday afternoon outside her family's home. Her body was found Thursday morning in a wooded area. A short time later, Taylor's body was discovered nearby.
Taylor had no criminal record. Police say they did interview him during the search for Faye. They say he had no relationship with the little girl.
"I can confirm that he was a neighbor, that he was not a relative, he was not a friend. He was merely a neighbor," said Sgt. Evan Antley with the Cayce Police.
Taylor lived around the corner from the Swetlik family, about 150 feet from where Faye was last seen playing.
Police say they found evidence in a garbage truck Thursday that led them to the little girl's body. They're not saying what they found, but they do say it was an important clue.
"As part of that search, we located a critical item of evidence related to our investigation," Antley said. "Based on that discovery, we narrowed down an area that we felt, as an investigative team, that we needed to go back to."
Police say they will release more information on the case when they learn more about Coty Taylor.