Attorney General to testify before House Judiciary committee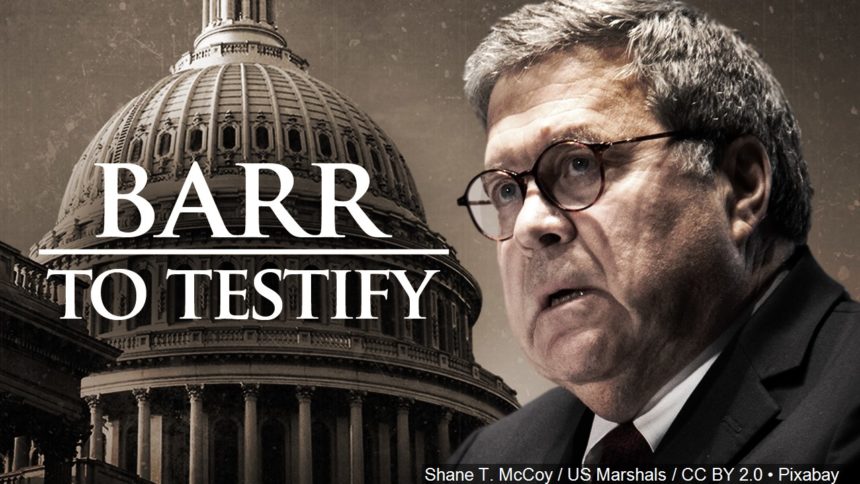 William Barr to answer questions about political influence in the Justice Department
WASHINGTON, D.C. (KYMA, KECY) - Attorney General William Barr has agreed to testify before the House Judiciary Committee next month.
Democrats are expressing multiple concerns about actions he's taken during his tenure as head of the Department of Justice.
In a letter released Wednesday, Committee Chairman Jerry Nadler, (D) New York, writes to Barr:
"Since President Trump took office, we have repeatedly warned you and your predecessors that the misuse of our criminal justice system for political purposes is both dangerous to our democracy and unacceptable to the House Judiciary Committee."

Letter to Attorney General William Barr from Rep. Jerry Nadler, (D) New York
Several actions taken by the Justice Department just this week top Democratic committee members' list of questions.
They want to learn more about the removal of U.S. Attorney Jessie Liu. Liu oversaw the prosecutions of Rick Gates, Michael Flynn, and Roger Stone. All three have close ties to President Donald Trump.
They also want ask Barr about the process Trump's personal attorney, Rudy Giuliani, is using to give him information about the President's political rivals.
And finally, they want to know more about the decision to overrule career prosecutors' sentencing recommendations for Roger Stone.
In November a jury convicted Stone of obstruction, lying to Congress, and tampering with witnesses. Prosecutors wanted Stone to spend between seven and nine years in prison. The Justice Department began moving towards less jail time after a Presidential tweet labeled the prescribed sentence a "miscarriage of justice."
Four prosecutors resigned from the case in protest of that decision. One even quit the Justice Department outright, but Trump insists the sentence was too harsh.
"You have murderers and drug addicts, they don't get 9 years. 9 years for doing something that nobody can even define what he did." said the President.
Not surprisingly, Democrats see it differently.
"What is more swampy, what is more fetid, what is more stinking - than the most powerful person in the country literally changing the rules to benefit a crony guilty of breaking the law?" said Senate Minority Leader Chuck Schumer, (D) New York.
Schumer wants the Justice Department's Inspector General to investigate.
Barr is scheduled to testify on March 31.