Department of Justice launches legal assault on sanctuary cities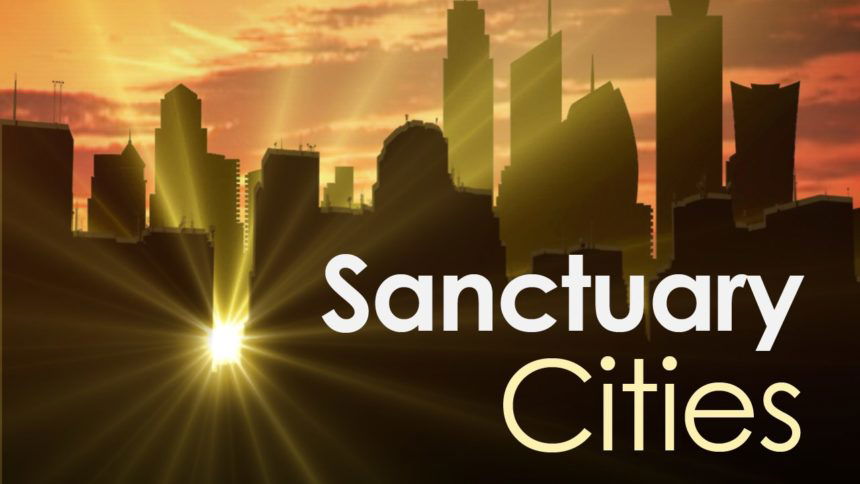 Press conference scheduled for Tuesday to discuss implications in Arizona
WASHINGTON, D.C. (KYMA, KECY) - The U.S. Department of Justice took aim at so-called "sanctuary cities" Monday, filing a round of civil lawsuits asking judges to overturn municipal policies protecting illegal immigrants.
Attorney General William Barr announced the move during a speech to the National Sheriff's Association.
" "When we are talking about sanctuary cities, we are talking about policies that are designed to allow criminal aliens to escape," said Barr.
"Their express purpose is to shelter aliens whom local law enforcement has already arrested for other crimes. This is neither lawful nor sensible."
Barr warns state and city officials could soon face criminal charges for harboring illegal immigrants if they don't change their sanctuary policies.
One lawsuit targets California. It's effectively banned Immigration and Customs Enforcement (ICE) detention facilities statewide.
Another suit takes aim at King County, Washington. It's county executive issued an order last year banning ICE from flying detainees in or out of Boeing Field in Seattle.
A third lawsuit puts New Jersey in its crosshairs. Its state policy limits cooperation with Homeland Security when it comes to immigrants.
On Tuesday, the U.S. Attorney for the state of Arizona will join, Homeland Security Investigations (HSI), and ICE, as well as state and local law enforcement to discuss how the announcement will impact Arizona.
Stay with KYMA.com, News 11, and 13 On Your Side for continuing coverage if this developing story.