Annual Quilt-A-Thon for Project Linus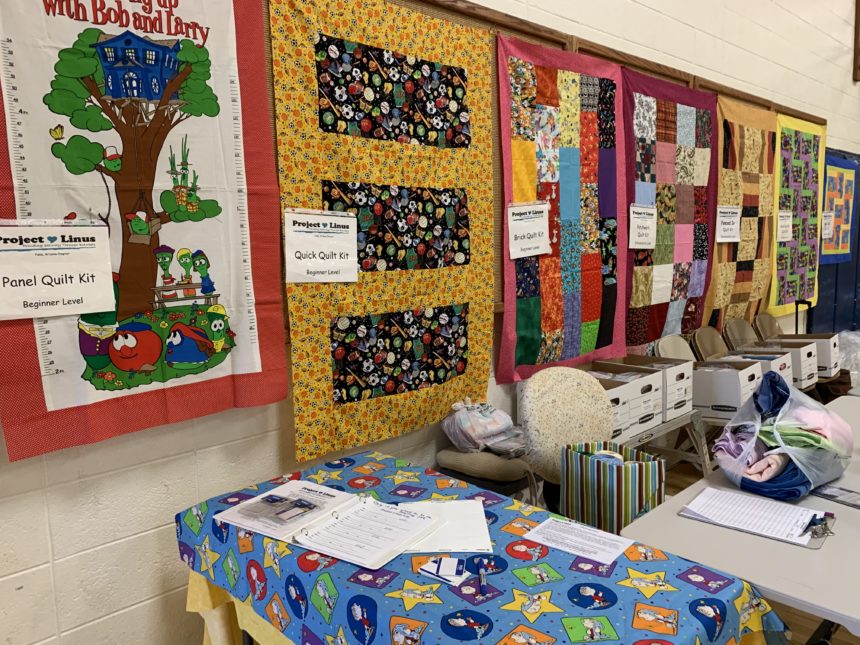 YUMA, Ariz. (KYMA, KECY) - A community comes together every year to try to make a difference in the lives of children in need of love and warmth by providing handmade quilts.
The Quilt-A-Thon began Wednesday and ends Friday at LES Church off 16th Avenue from 9 AM to 5 PM.
Anyone is welcome to participate, and there is no charge to help put the quilts together.
There are many jobs that one can work on when volunteering, such as the sewing machine, cutting, ironing, or tieing the quilts together. However, experience in making quilts isn't necessary.
It doesn't just stop there though, every month a group of women come together to continue making the blankets for the children of Yuma County.
The blankets are delivered to Child and Family, CASA, Yuma County Health, Yuma Co. WIC, Yuma Regional Medical Hospital, Child Protection Services, and MIKIDS.
The blankets are given to babies and children who are under 18-years-old.
Project Linus is a nationwide movement that began in the '90s after a magazine published a story about a toddler who was going through chemotherapy and turned to her blanket for comfort.
The story touched the hearts of people across the country and from there Project Linus began where volunteers make quilts for children in their community.
So far, these blankets have already provided security to children.
Project Linus coordinator explains a story she heard about one of their blankets being used to help a child in need.
"They were trying to bring a child from an unsafe area and she wouldn't come, the child wouldn't come. And they took a blanket and they just kind of wrapped it around her and hugged her and she relaxes and she left and went with them."