Yuma County bracing for freezing temps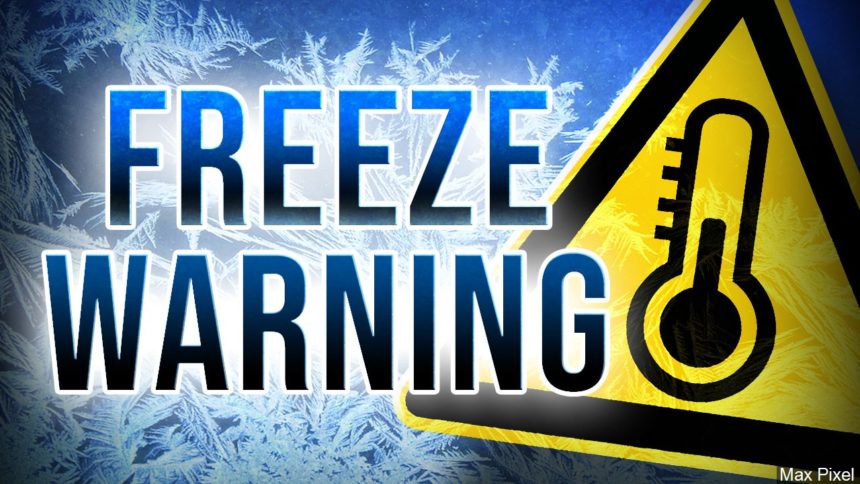 YUMA, Ariz. (KYMA, KECY, CBS 13) - Yuma County is bracing for freezing temperatures Tuesday night into Wednesday morning.
The National Weather Service issued a freeze warning for parts of Yuma County. Temperatures in the lower 30's are expected in several parts of the county, including Wellton and Tacna.
NWS said there are some tips you should keep in mind. To prevent freezing and possible bursting of outdoor water pipes they should be wrapped, drained, or allowed to drip slowly.
Those with in-ground sprinkler systems should drain them and cover above-ground pipes to protect them from freezing.