Border Patrol stops large meth smuggling attempt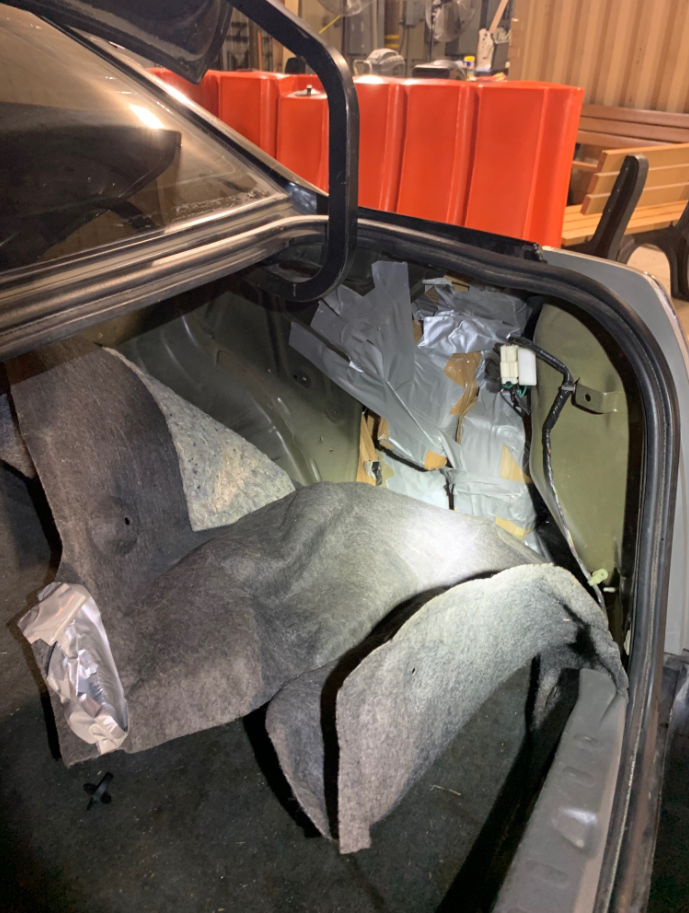 SALTON CITY, Calif. (KYMA, KECY) - Border Patrol agents at the Highway 86 checkpoint intercepted a large meth shipment from making its way further into the U.S.
It happened Thursday night at 9:20 p.m when a woman driving a black Nissan sedan attempted to pass through the checkpoint.
Agents sent her vehicle for further inspection. There, a Border Patrol K-9 alerted agents to possible narcotics.
Further searching revealed several packages hidden inside the rear quarter panels and doors of the vehicle.
In total the packages contained 82 pounds of meth, with an estimated value of $164,500.
The 24-year-old woman, a United States citizen, narcotics and vehicle were turned over to the Drug Enforcement Administration (DEA).