Deported families reunited with separated children at LAX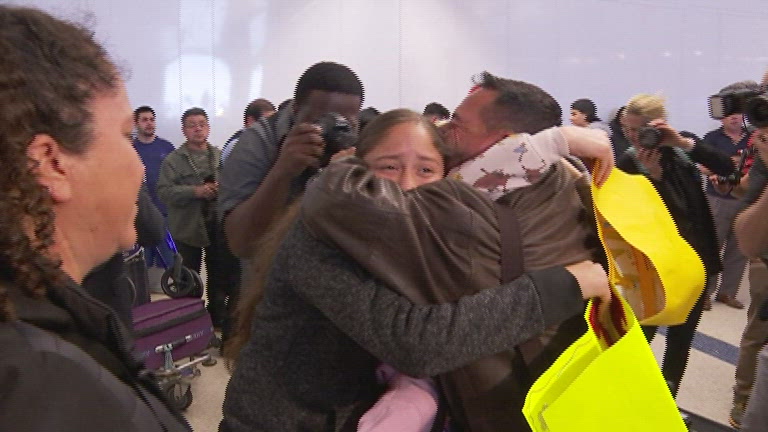 Reunions ordered by federal judge
LOS ANGELES, Calif. (KYMA, KECY) - Los Angeles International Airport witnessed some very emotional moments Wednesday night as nine deported parents were reunited with the children from whom they were separated.
The parents arrived aboard a flight from Guatemala City. Most of them haven't seen their kids in more than a year. All of them were separated from their children at the border, then deported.
The trip was arranged by the federal judge who ruled the U.S. government unlawfully prevented the parents from applying for asylum.
More than 5,000 children were separated from their parents under the Trump administration's zero tolerance policy. In June of 2018, U.S. District Judge Dana Sabraw ordered the government to stop separating families, and start reuniting kids with their parents.
Sabraw also ordered Wednesday night's reunions.