Missing California couple found dead; son-in-law arrested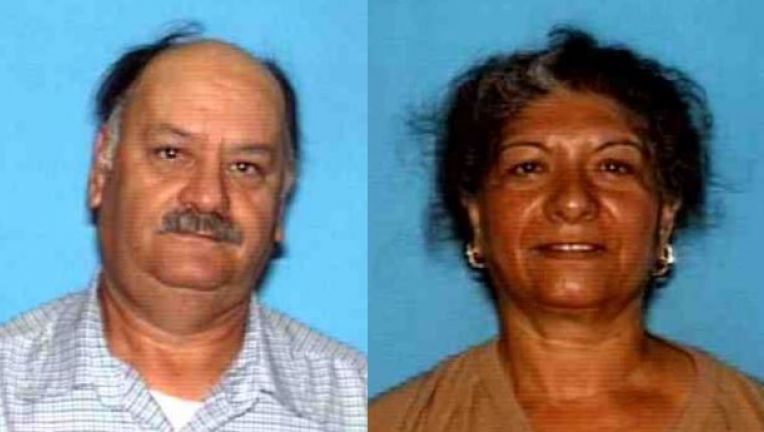 TIJUANA, Baja California (KYMA, KECY)- A Garden Grove couple who was reported missing in Tijuana last week has been found dead.
CBS 8 News reports Maria Lopez, 65, and Jesus Guillen, 70, drove down to Tijuana to collect rent from tenants at their properties before being reported missing by their daughter.
Mexican police said the couple collected 120,000 Mexican pesos in rent, and the son-in-law was the one responsible for collecting the rent. He has now been arrested in connection to their deaths, according to FOX News.
The couple was due back that same afternoon but when their daughter couldn't get in touch with them, she reported them missing. The pickup truck they traveled in was found near their property.
Two bodies were found buried in mud at the couple's property.
According to CBS 8, the cause of death is being investigated.