Military Matters: Honoring GySgt Mario Powers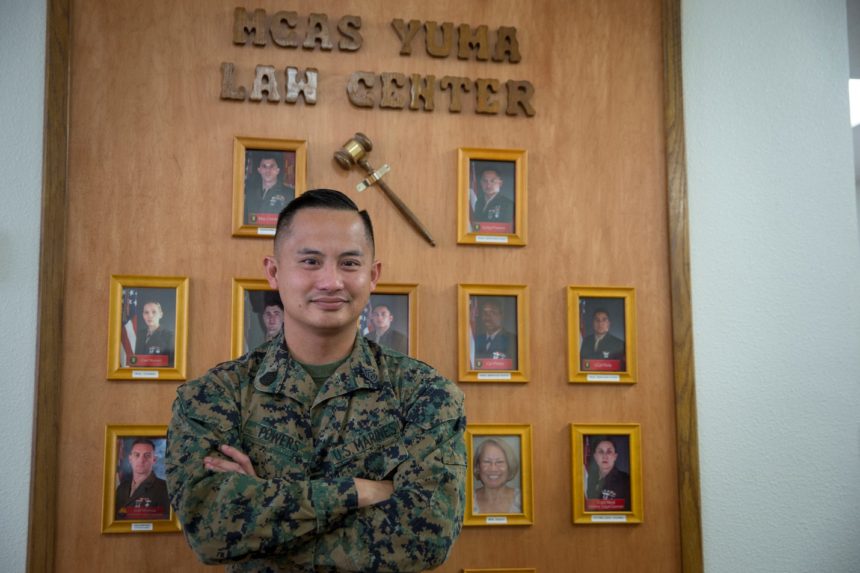 YUMA, Ariz. (KYMA, KECY)- In today's military matters we honor Gunnery Sergeant (GySgt) Mario Powers, a Legal Services Chief at Headquarters Squadron (H&HS) at Marine Corps Air Station (MCAS) Yuma.
MCAS Yuma said GySgt Powers has been serving for 13.5 years.
He is the Senior Legal Services Specialist for the air station, as well as the senior enlisted advisor to the officer-in-charge of the Legal Services Support Team Yuma.
GySgt. Powers oversees legal matters pertaining to enlisted personnel and implements new requirements to train Marines under his command.
According to MCAS Yuma, GySgt. Powers has been stationed in Camp Pendleton, Camp Lejeune, Parris Island, and Quantico. He has deployed to Iraq and Afghanistan.
GySgt. Powers joined the military to make a difference in his life.
He enjoys leading, guiding, mentoring, and inspiring the Marines around him on a daily basis.