Russian warship appears to play "chicken" with U.S. destroyer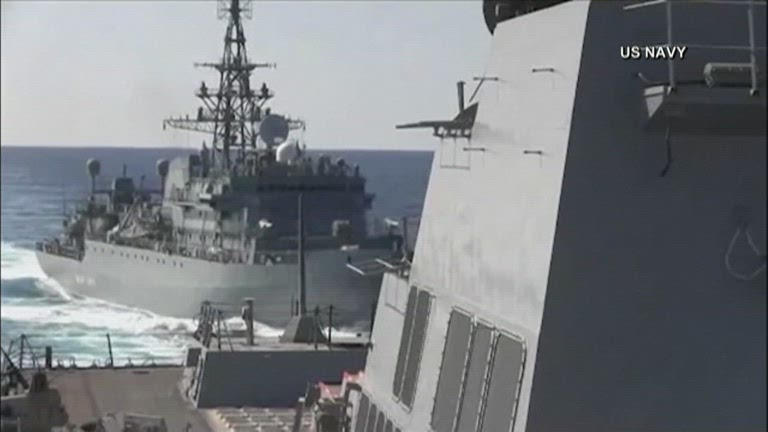 Video shows vessel aggressively approaching USS Farragut
NORTH ARABIAN SEA (KYMA, KECY/NBC News) - Newly released video from the U.S. Navy shows a Russian coming frighteningly close to an American destroyer.
The USS Farragut encountered the ship Thursday in the North Arabian Sea during routine operations. The Farragut used the maritime signal for danger of a collision by sounding its horn five times. However, the Russian vessel did not slow down.
The American ship also asked the Russians to change course. At first, the approaching vessel refused, then changed direction at the last minute. Commanders of the Navy's 5th Fleet said the aggressive approach drastically increased the risk of collision.
This is the second near-miss between Russian and American warships in the past seven months. In June, a Russian vessel came within 100-feet of the USS Chancellorsville in the Philippine Sea. The Chancellorsville had to reverse its all of its engines to avoid a crash. The Russians blame the American ship for the close call.