Mexicali border on red alert for the next 72 hours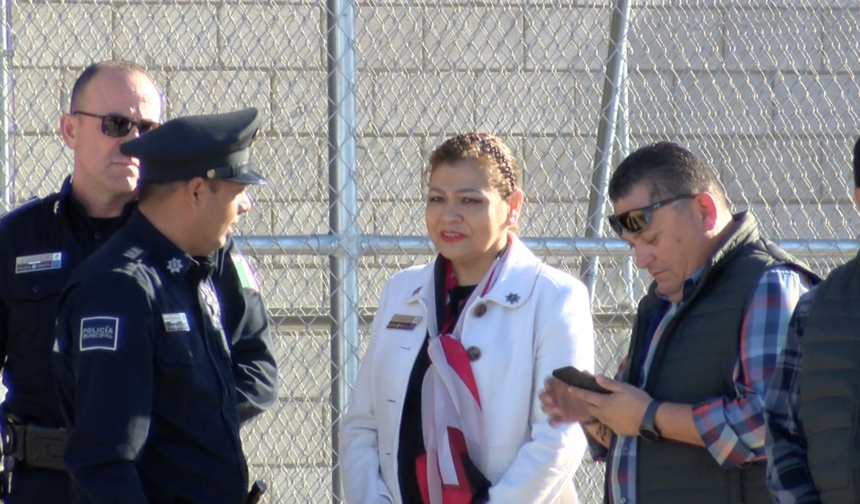 CBP cannot provide info on actions and response
UPDATE (1:52 P.M.) - Customs and Border Protection is not specifically addressing the threat head-on.
CBP said it cannot generally provide information on their specific law enforcement actions and responses.
"CBP officials are continually vigilant when it comes to securing our borders, which includes being dynamic in our law enforcement preparations and responses. On a daily basis, CBP personnel monitor current events and receive and share information from our law enforcement partners, while making adjustments to operations as appropriate. While we generally cannot provide information on our specific law enforcement actions and response, CBP is committed to the daily protection of the American people," said a CBP spokesperson when asked about the threat.
ORIGINAL
MEXICALI, B.C. (KYMA, KECY) - Mexicali Police Chief Maria Elena Andrade confirmed that a red alert has been issued at the Mexicali border due to a possible Iranian terrorist threat.
According to Andrade, the terrorist advisory was received Thursday from Customs and Border Protection in Arizona.
"We received reports that four nationals of Iran possibly carrying explosives were going to attempt to cross the border in the area of San Luis to Mexicali. We were told it was three men and a woman to be on the lookout for, " said Andrade.
Upon the alert issued, Operation Shield has now been activated in Mexicali.
According to Andrade, all law enforcement in the city is currently on high alert.
The chief said CBP asked Mexicali law enforcement to issue the alert for the next 48 hours, but Andrade said she has extended the alert for 72 hours.
"We have no incident that has happened as of now, we are responding accordingly and we will not underestimate these threats," said Andrade.
Andrade added that she was in contact with Border Patrol and U.S. Customs this morning.
We are still waiting to hear back from the El Centro Border Patrol Sector to see what they can confirm.
Stay with us as we get more information.