Lost pig reunites with family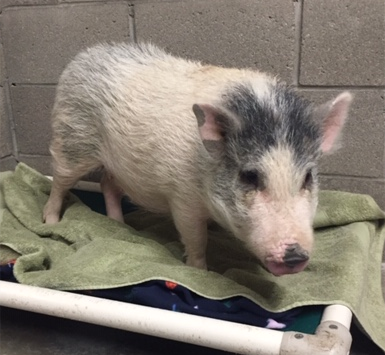 YUMA, Ariz. (KYMA, KSWT, KECY) - UPDATE
The lost pig has been reunited with the owner.
The owner said the pig was wandering around the neighborhood when no one was home.
ORIGINAL STORY
Yuma County Sheriff's deputies are dealing with the case of the little piggy who did not run all the way home.
Deputies say they were called to the area of 1st Street and Figueroa Avenue just before 8:30 Tuesday morning to deal with a stray pig. They located the animal in the 3400 block of W. Columbia Avenue.
More than 24-hours later, deputies still haven't located the pig's owner. The Humane Society of Yuma is currently taking care of the animal.
Anyone with information about the pig, or its owners, is urged to call Senior Deputy Matt Felix at 928-783-4427.