Drug mules leave marijuana behind in San Diego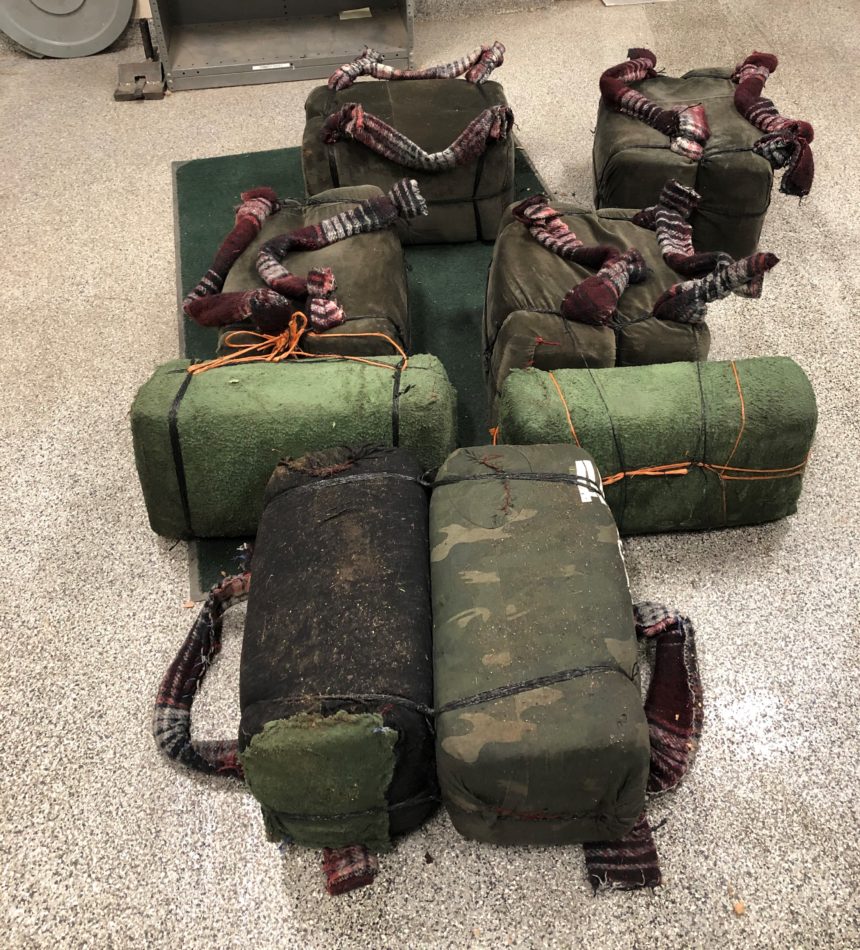 BOULEVARD, Calif. (KYMA, KSWT, KECY)- Border Patrol agents who tracked drug smugglers in a San Diego community find 244 pounds of marijuana on Christmas Eve.
The Customs and Border Protection (CBP) said agents found five burlap bundles containing marijuana with an estimated value of $97,600.
The drugs were discovered in an area that lacks border security, CBP said.
Agents were unable to locate the individuals connected with the drugs.
The marijuana was turned over to the Drug Enforcement Agency (DEA).