Aggravated assault suspect not in home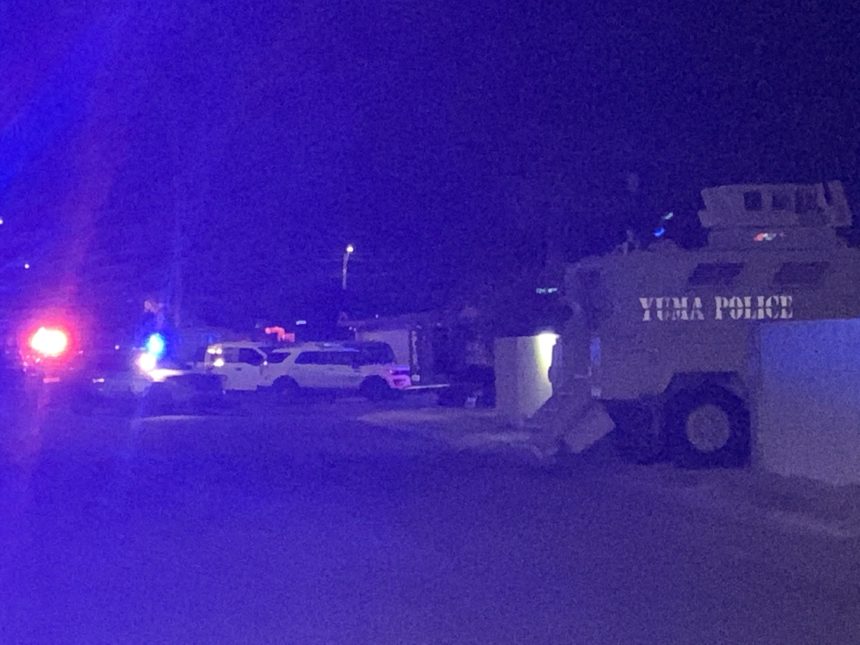 UPDATE (8:28PM): No arrest was made after it was said a man barricaded himself in a Yuma home. YPD confirmed that no one was in the home.
The 27-year-old suspect is said to have been wearing a black shirt and blue jeans.
YPD confirmed this was a domestic violence incident.
This is still developing.
YUMA, Ariz.(KYMA, KSWT, KECY)-Yuma Police Department (YPD) is at the scene of a barricade situation on Barbara Ave and 25th Place.
YPD is serving an arrest warrant for an alleged aggravated assault and it is believed the suspect has barricaded himself inside one of the homes.
Special Task forces are at the scene. This has been going for almost three hours, according to bystanders.
This is still developing.