Man who passed away during HW 95 crash remembered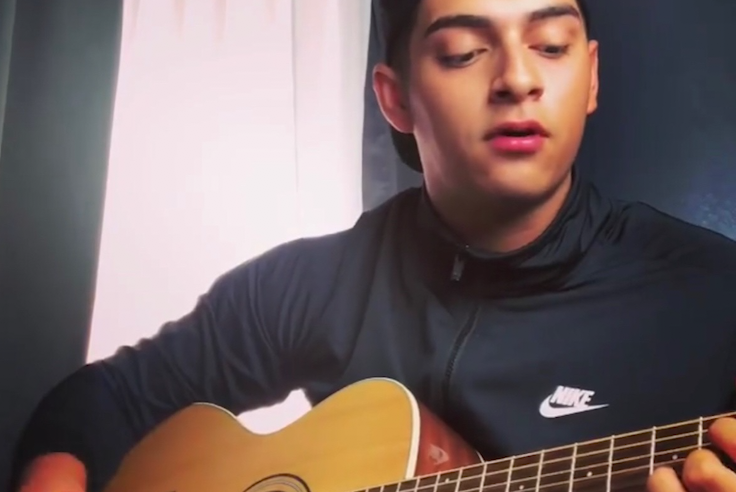 News 11 is now putting a face to the name of the young man who passed away Tuesday during a tragic crash that happened on Highway 95.
It's believed Fernando Palencia fell asleep on his way home after a final at Arizona Western College, according to his family.
Palencia's family is understandably heartbroken by the loss of 19-year-old Fernando who had big dreams and had a voice that could captivate an audience.
"He was a boy who had a lot of will to live. He had a lot of dreams, a lot of aspirations to open a business," said Mia Palencia, Fernando's mother.
His cousin Eddie Ortega remembered his cousin's funny personality.
"He would always be like the life of the party you could say. I don't think I ever saw him have a down moment. He would always try and make people laugh," remembered Ortega.
Palencia's life was cut short on Tuesday after colliding with a semitruck on 16th street and Avenue 3E.
"He thought he could keep going, but he couldn't and that's when the fatal accident happened," explained Palencia.
Nando got into the crash while on his way home from a final at Arizona Western College.
"I felt like a knife went through my heart. I told the police it must be a mistake and to go back and check," said Palencia.
His family said he was working three jobs to pay for a car, fund projects he was working on and to make sure there were presents under the tree this holiday season.
"I'm going to miss you so much. I wish I could close my eyes and this was just a nightmare," said Palencia.
The 19-year-old's is family completely devastated by his passing would want him to hear this if they could talk to Fernando one more time.
"I would tell him how much I love him. He was a big part of my life. Everything we would do together," said Ortega.
Services for Fernando will be held Friday and Saturday at Immaculate Conception Church. His friends have also set up a Go Fund Me for Nando, here.